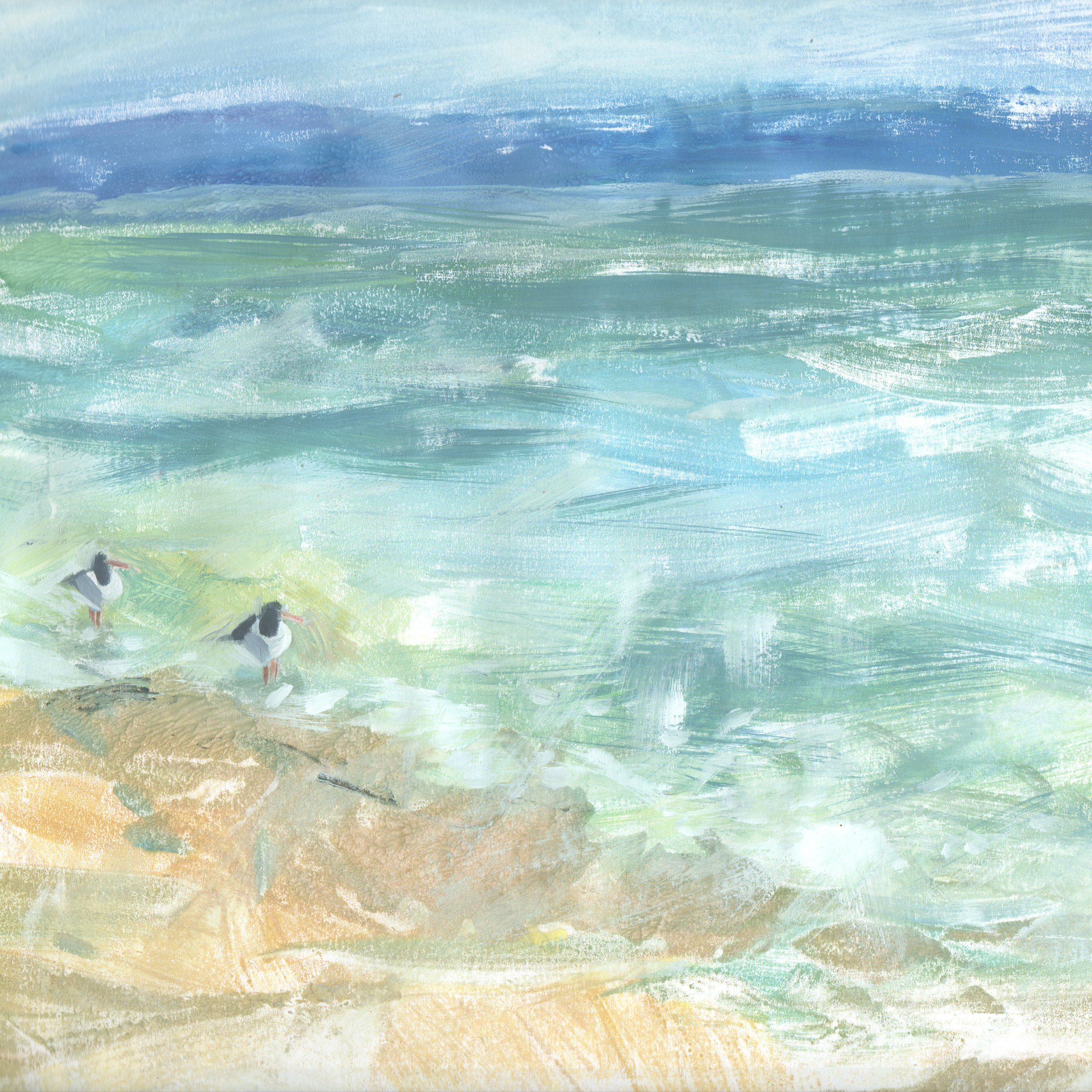 Antonia Phillips
Lively, atmospheric seascapes and landscapes.
From woodland streams to coastal scenes, Antonia's work is informed by light, shape and colour.

Antonia is a well-known and established Dorset Artist, based in Bridport.
A member of the Society of Wildlife Artists (SWLA) since 2007, she exhibits annually at the Mall Galleries in London.
Antonia's paintings are mostly created outdoors, within the landscape itself, bringing an immediacy to her work. Her monotypes are based on sketches and notes made on site, final pieces created back in the studio with an expressive and experimental approach.

Antonia is inspired by the sea with its changing light, while also exploring her interest in woods and field shapes.

Antoniatrained in Bournemouth (Natural History Illustration and Fine Art).
She has worked with Dorset Wildlife Trust for over 30 years, producing illustrations and nature panels for the Trust's reserves.
Recent awards:
SWLA/ Dorset Wildlife Trust — Underwater Art Award — 2008
SWLA/ Wildfowl & Wetlands Trust — Wetlands for Life Bursary Award – 2004
Publications:
Public Catalogue Collection for Dorset