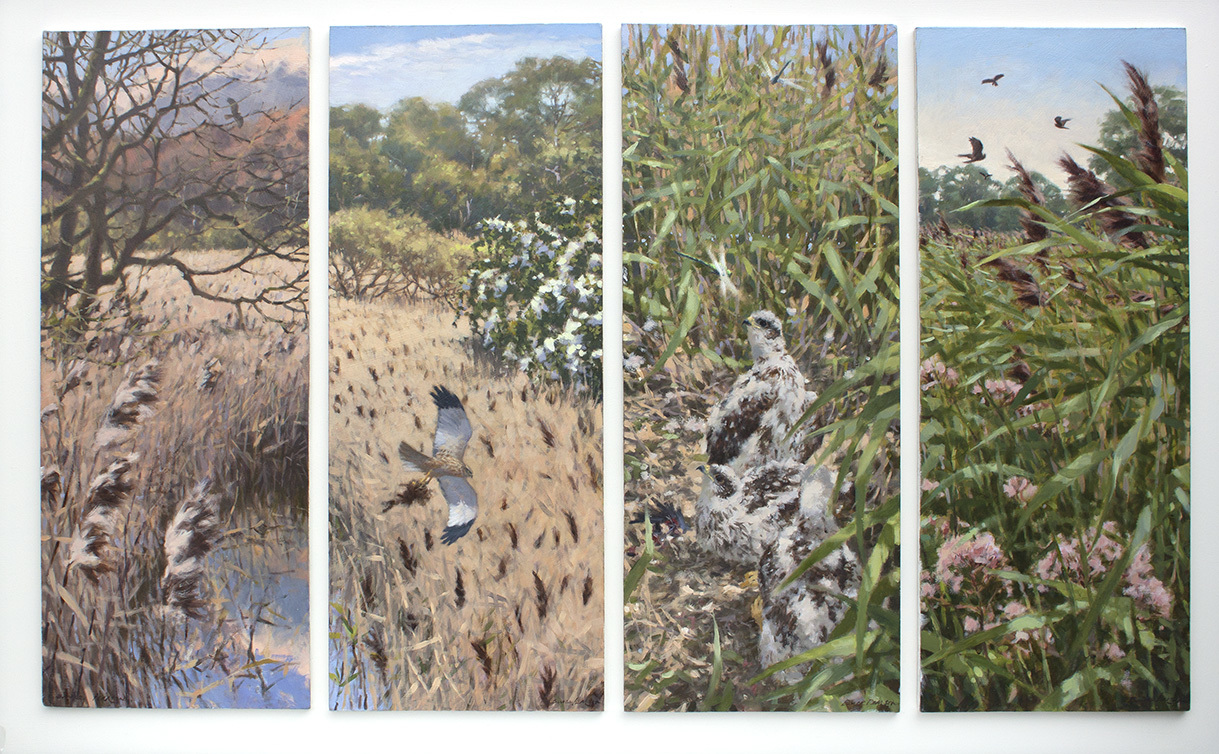 Bruce Pearson
Bruce lives in central Cambridge and works from a studio nearby. As a professional artist for over 45 years he has travelled widely in search of subjects — from the Arctic and Antarctica, to Africa, much of Europe, and the Americas. The essential element in his practice is fieldwork observing the rhythm and restlessness of wildlife and elemental landscapes, as well as when people sometimes interact with both, creating powerful images and dramatic themes. The result can be a few small sketches — or a larger more considered and ambitious drawing or painting. Or it can be a range of snatched ideas, fragments and incomplete work that is taken back to the studio where the accumulation of creative debris provides new inspiration and fresh starting points for new work, sometimes in a completely new medium.

As well as exhibiting in UK galleries and overseas, Bruce has also written and illustrated a number of books. Among them An Artist on Migration (1991) a personal interpretation of the annual journeys make flowing with the seasons between Europe and Africa, and Troubled Waters — Trailing the Albatross, an Artist's Journey (2011) that follows the lives and fortunes of countless seabirds that collide with industrial fishing interests on the open ocean.

Bruce was elected an SWLA member in 1978 and served as president of the society 1994 — 2004 and is currently vice president. He is also vice president of the Artists for Nature Foundation.