Published on Sunday, 10 October 2021
| SWLA News
| Announcements
| Exhibitions
The Natural Eye 2021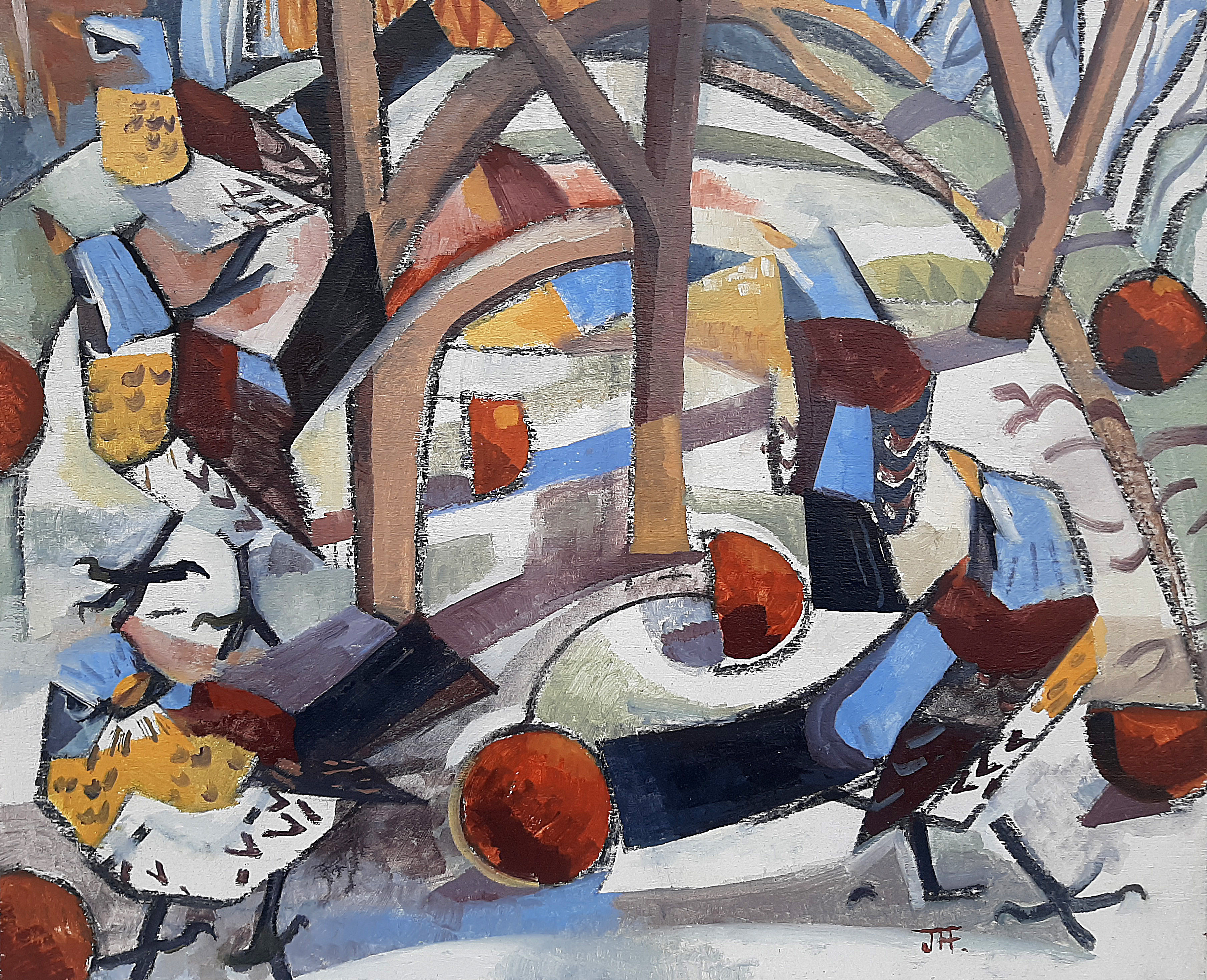 The Natural Eye, the 58th annual exhibition of the Society takes place in London at the prestigious Mall Galleries from 14–24 October 2021. The exhibition showcases the very best of art inspired by the natural world and includes drawings, paintings, original prints and sculptures from both members and non members of the Society.
The exhibition is a celebration of all kinds of creatures. Birds always provide a rich source of subject matter but many artists have turned to other animals for their work. John Dobbs has been watching urban foxes and David Bennett has spent time observing otters. Sculptor Simon Griffiths' has made a fox in his trademark ceramic and Adam Binder has created a stunning pair of otters interacting in bronze.
Insect life can often be overlooked but Nik Pollard has been exploring the invertebrates found in meadows near his home in Bristol. Similarly, Fiona Clucas has been looking at meadow land and Wynona Legg has submitted a series of exquisitely observed spiders and flies for the exhibition this year. Dafila Scott created beautiful pastels of dragonflies as part of her submission. Richard Tratt has always been an ambassador for butterflies and printmakers Richard Jarvis, Carry Akroyd and Lisa Hooper have used moths and butterflies this year.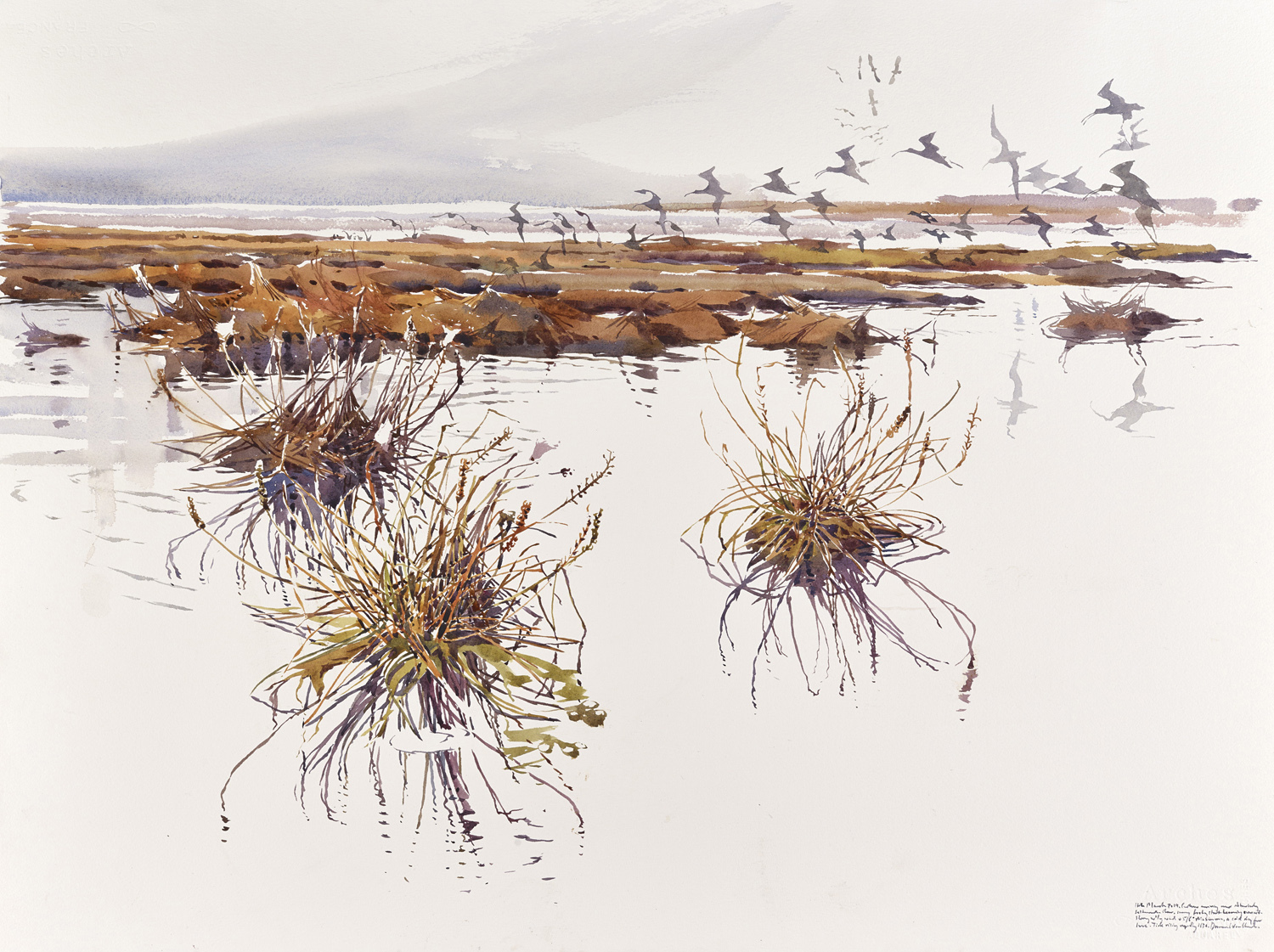 Many artists have created a sense of place in their work. Wildlife in the landscape is evocative and atmospheric, with seabird colonies and shorelines a favourite subject. Meadows and grasslands are celebrated as well as heath and forests.
Louise Scammell is an accomplished diver and her work is inspired by the marine life that she observes. The underwater world is featured in our project display for The Argyll and Islands Hope Spot Project. Sculptor Harriet Mead was one of several artists who took part. For more information click here. Julia Manning's epic project The Decline of Eels is showcased at the exhibition. For more information on her project click here.
To see all the work on show or to book a ticket to visit the exhibition visit Mall Galleries.