Published on Thursday, 13 August 2020
| Members' News
| Exhibitions
Brodde and Woodhams exhibit at Galleri ESK, Ørsted, Denmark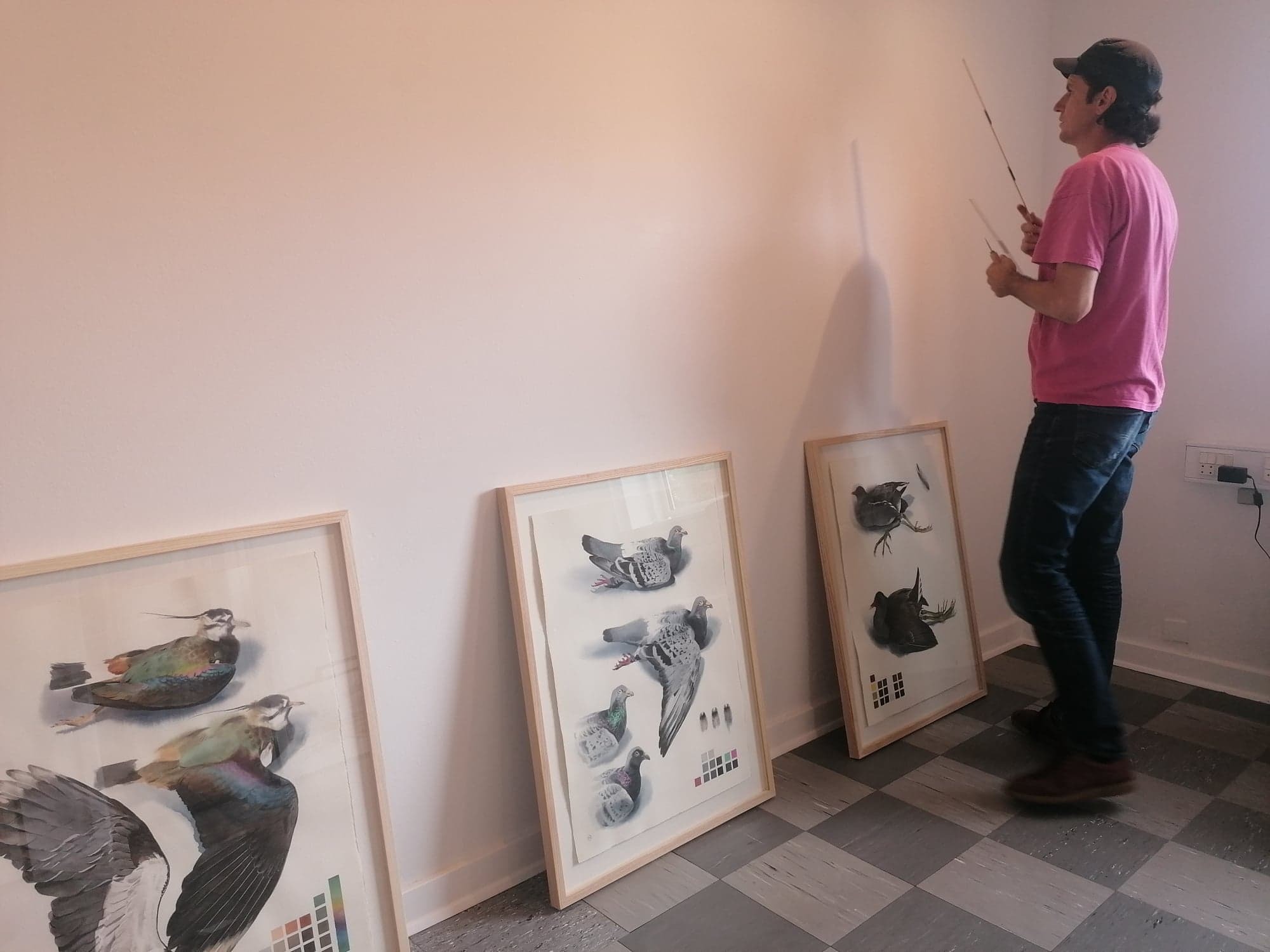 On Saturday the 25th of July, after a very relaxed and stress-free installation, Marco Brodde and Ben Woodhams opened their exhibition at Galleri ESK, a new privately-run gallery in the small town of Ørsted, that is devoted to showing art with a connection to the natural world.
If Ben and Marco live at opposite ends of Denmark then galleri ESK lies somewhat in the middle — and then north a bit! Meeting up early on the Friday preceding the opening, they spent a surprisingly stress-free few hours hanging their paintings in the four small rooms that constitute the gallery. The gallery is run by retired pair Jörn and Pia Eskildsen, who have long been supporters and advocates for Denmark's small but passionate community of nature-based artists. The gallery is actually an old doctor's surgery that the pair have converted the rooms into a series of well-lit and well-proportioned galleries. The conversion has been done without funding or support of any sort and is a testament to the pair's interest and passion for art.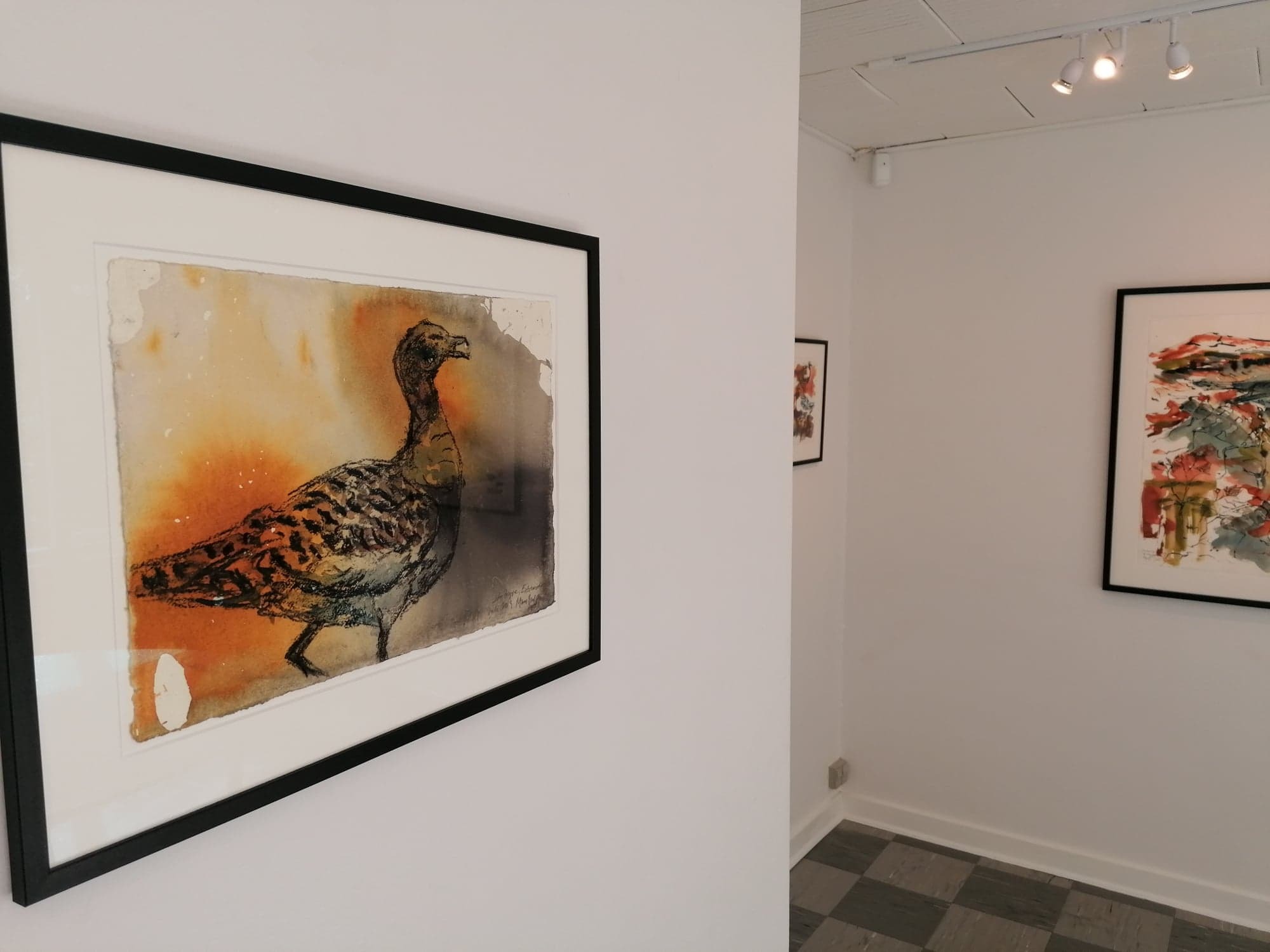 With social distancing guidelines observed by all, a small and informal private view was planned in the garden, where guests were treated to wine and tasty snacks, as well as a short introduction by the artists to their modus operandi. Several of Marco's paintings were large mixed media pieces, and he explained how he had gotten inspiration from SWLA members Bruce Pearson and Greg Poole and how they had encouraged him to use larger brushes and ​'mix things up a bit'. His expressive charcoal, ink and watercolour studies are a fascinating indication of the direction his work is heading. Ben exhibited ​'dead bird paintings' and explained the physical process of defrosting the birds and going deep into the details of the plumage — using a colour swatch and trying to find the ​'code' hidden within.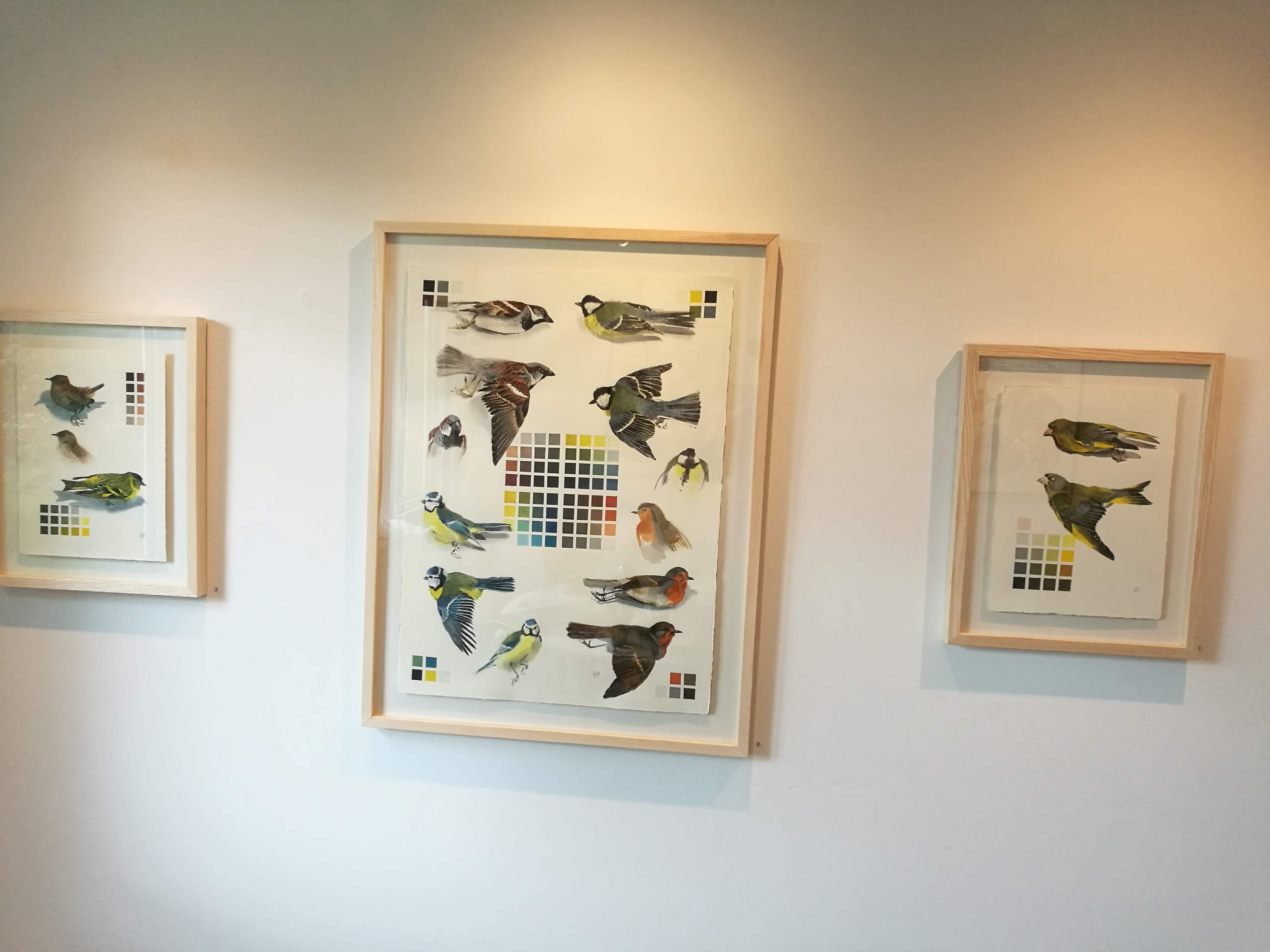 Although small and somewhat off the beaten track, galleri ESK is a great example of how one couple's enthusiasm and passion can create a great venue and contribute to the creation of an enthusiastic community of art and nature lovers. The gallery promises to be a beacon for that special zone where art and the natural environment intersect.