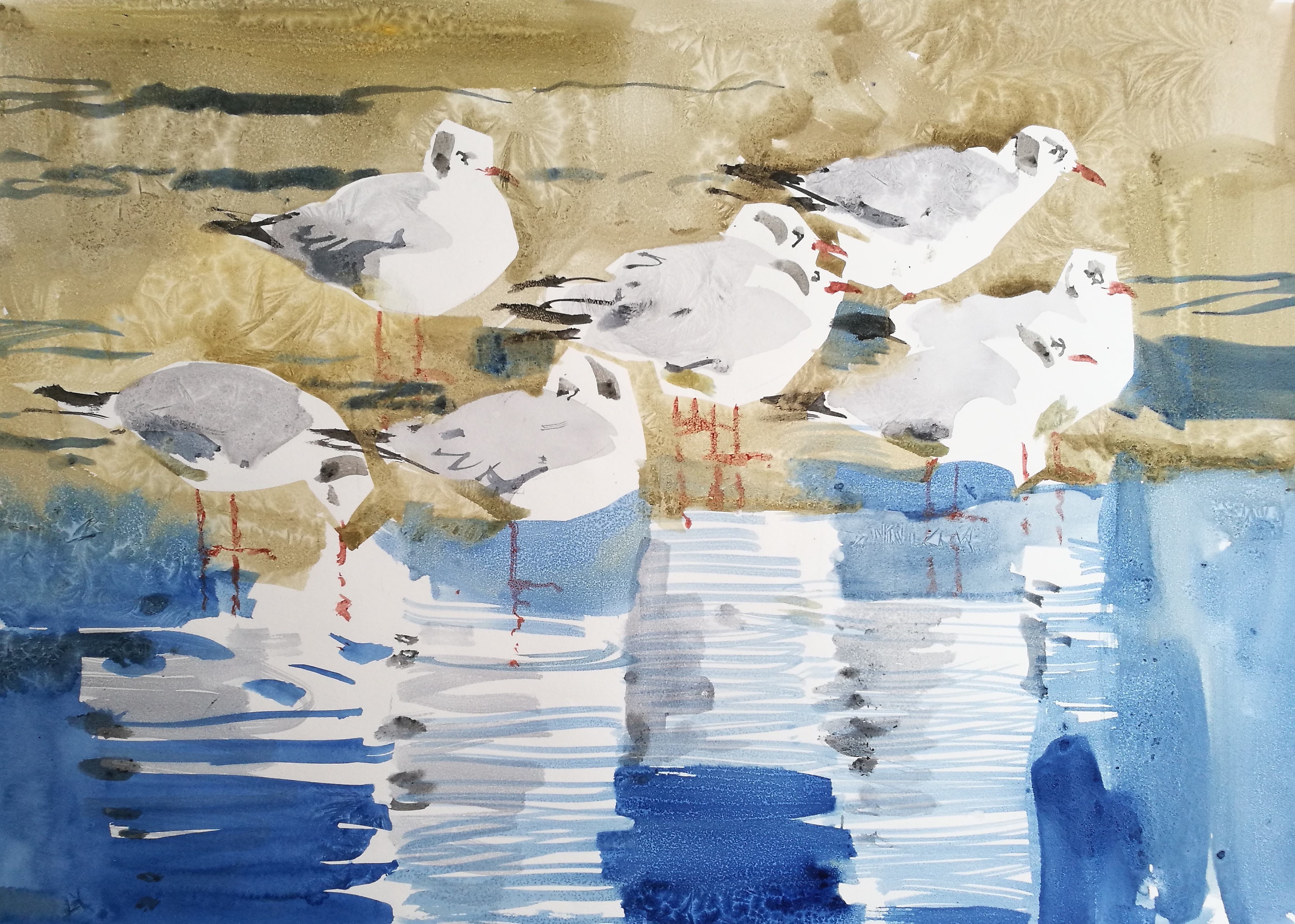 Ben Woodhams
Ben Woodhams is an English artist and illustrator living and working on the Danish island of Bornholm in the Baltic Sea. Ben's practice is founded in direct observation and specialises in birds, working primarily in watercolour. Studies of living birds are made in the field, while dead birds are taken to the studio. Moments in time, and the relationship between the process of observation and depiction, are the engines that drive Ben's work – the tension between the ​'need' to capture the moment or the vision, and the desire to let the medium speak its own language.
Ben is particularly interested in studying changes in the landscape through space and time. In 2018 he walked around the island of Bornholm every Friday, in 52 stages – creating a body of work: the KYST Project.
In 2015 Ben was invited to become an Artist Member of the Society of Wildlife Artists (SWLA) and he has since taken part in projects in Wallasea Island, Turkey, and the Wadden Sea. Ben exhibits annually at The Natural Eye at the Mall Galleries, London, as well as exhibiting in Denmark, Sweden, Germany and the UK. In addition to his practice as an artist, Ben undertakes some illustration commissions and teaches various courses in art on Bornholm and further afield.
In 2019, Ben was awarded the ​'Birdwatch Artist of the Year' award at the Natural Eye. Publications include KYST and The Sweetgum Project.