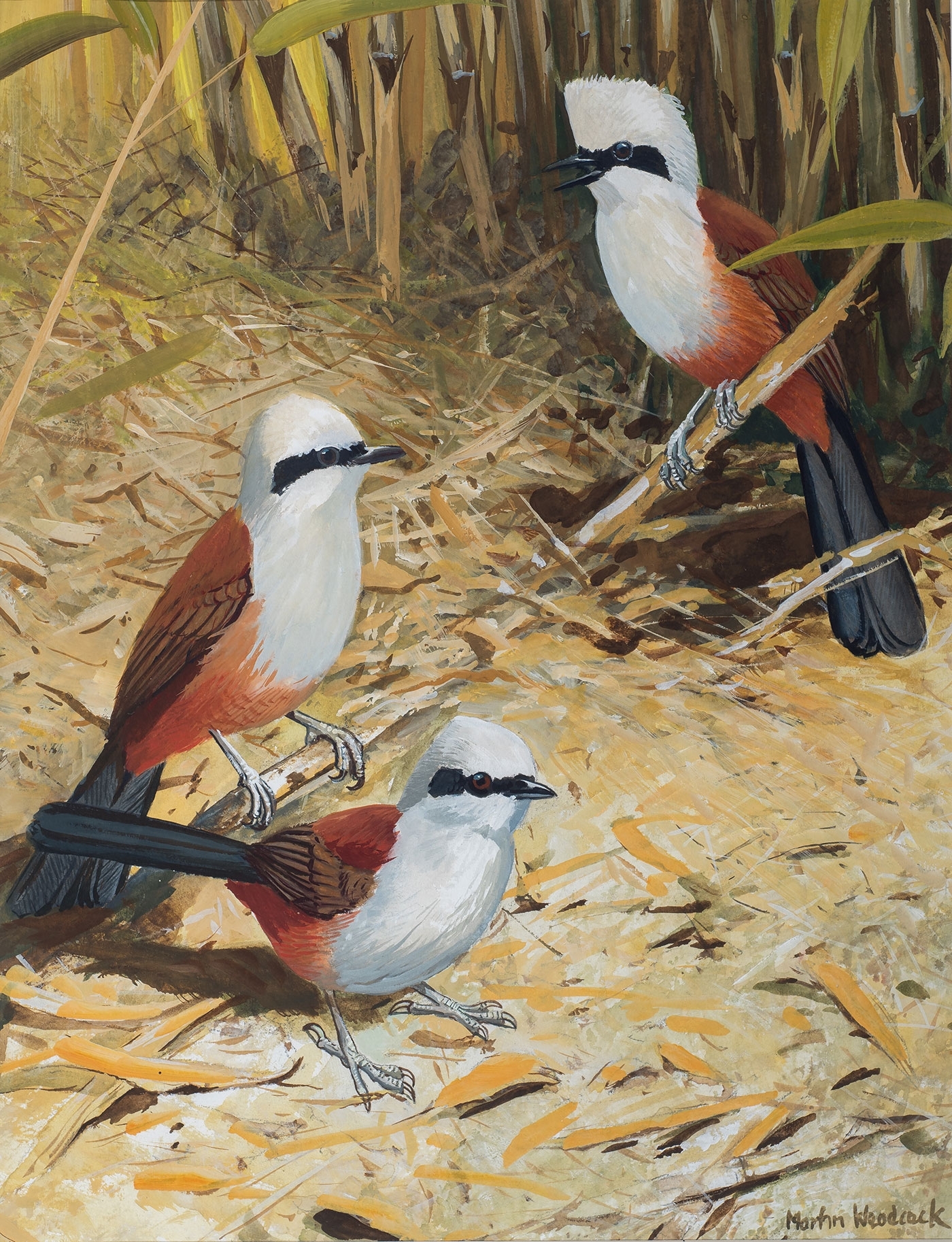 Martin Woodcock 1935–2019
Martin Woodcock's illustrating career began in the early 1970s when he was asked to illustrate a new Collins guide The Birds of South- East Asia, but his magnum opus was to be the seven-volume Birds of Africa, which famously took twenty-five years to complete. His dedication was demonstrated by the many research expeditions he undertook to Africa to make sketches and field notes of some of the rarest species, many of which had never been illustrated before. The final volume was published in 2013, bringing to a close a project that had seen Martin produce over 5,000 illustrations of more than 2,000 species of birds. Birds of Africa was one of a number of acclaimed identification guides that earned him a deserved international reputation.
From his many trips to Africa Martin grew to know the continent and its wildlife well, especially the birdlife. He was always very generous with his knowledge and experience, freely offering help to other illustrators, sometimes sending copies of his own field drawings and notes on African birds for species few people had seen and for which photographs were almost non-existent. He became the first chair, and later president, of the African Bird Club and under his stewardship the Club became a leading organisation in the conservation of African birdlife.
Many of his beautifully observed African field sketches are reproduced in his charmingly relaxed, and often witty, Safari Sketchbook – a Bird Painter's African Odyssey. The book is an account of his many adventures in Africa and it just makes you wish you could have been there with him. As well as the many thousands of illustrations produced for the purpose of field identification Martin also made sharply observed yet sensitive paintings of wildlife with an acute understanding of composition, balance and colour, and his paintings graced SWLA exhibitions for many years.
Martin died in February 2019.
Chris Rose