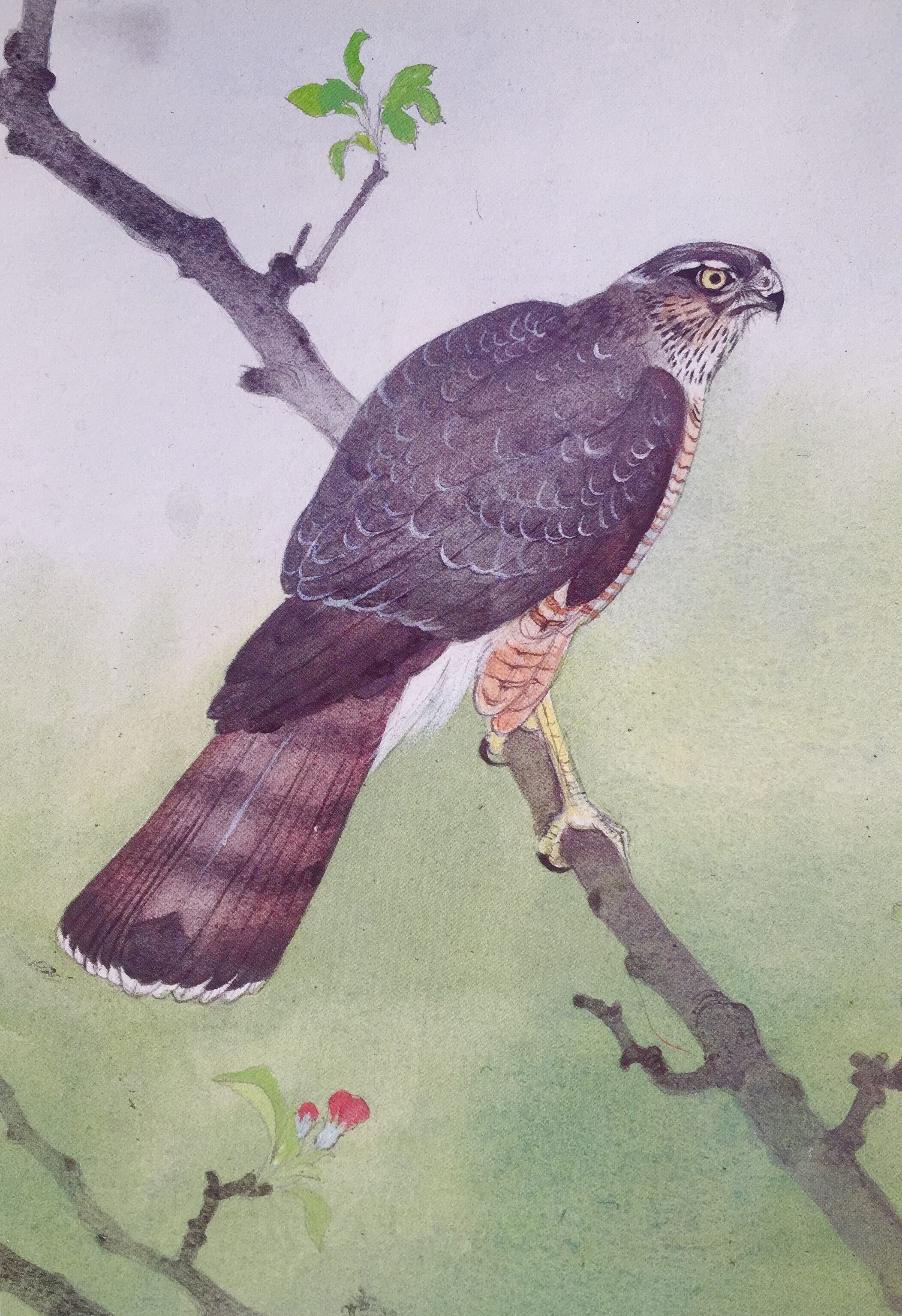 Maurice Wilson RI 1914–1987
SWLA Founder member
Maurice Charles John Wilson was born in London in 1914. He attended the Hastings School of Art, 1928–32 and then attended the Royal Academy Schools. He was author of ​'Just Monkeys' published by Country Life in 1937, a profusely illustrated and acclaimed monograph. After military service in the war, he returned to a life in art becoming a prolific illustrator, as well teaching at the Bromley College of Art.
He illustrated dozens of books, including Dogs (1946), Coastal Craft (1947), Zoo Animals (1948), A Guide to Earth History (1956), Birds and Beasts (1956), Mermaids and Mastadons: A Book of Unnatural History (1957), Elephants (1958), Animals We Know (1959), Fables from Aesop (1961), Donkey Work (1962), A World of Animals (1962), Animals (1964), Animals of the Arctic (1964), Birds (1965), The Origins of Man(1968), First Interest on the Farm (1969), A Long Time Ago (1969−70), Patch by Helen Griffiths (1970), Man, Civilization and Conquest (1971), China Long Ago(1972), First Interest in the Wider World (1972), Double Trouble by Doreen Tovey (1972), Making the Horse Laugh by Doreen Tovey (1974), The Earliest Farmers and the First Cities (1974), The Quizzer Book About People (1975), Oh Those Cats by Frances Mann (1975), A Quorum of Cats: An Anthology ed. Elizabeth Lee (1976), Bambi by Felix Salten (1976), Prehistoric Animals (1976), A Closer Look at Arctic Lands (1976),A Closer Look at Plains Indians (1977), A Closer Look at Eskimos (1977), Ponies (1977), Birds of Prey (1978), A Closer Look at Amazonian Indians (1978), A Closer Look at the Bedouin (1978), Cats in the Belfry by Doreen Tovey (1978), Horses (1979), Lions and Tigers (1979), A Closer Look at Aboriginies (1979), Birds (1979), A Comfort of Cats by Doreen Tovey (1979), A Closer Look at Grasslands (1979), Lifeclass (1980), The Jungle Book by Rudyard Kipling (1983), The Second Jungle Book by Rudyard Kipling (1984), All the Mowgli Stories by Rudyard Kipling (1984), Lions and Tigers (1985) and Deserts (1986).

Wilson also collaborated with the Natural History Museum in reconstructing the look of dinosaurs from fossils and his work in this area was much respected, inspiring books such as A History of Primates (1949), Fossil Amphibian and Reptiles (1954), Fossil Birds (1958) and later Human Evolution: An Illustrated Guide (1989).

He exhibited works at the Royal Academy in 1960–61 and was elected to the Royal Institute of Painters in Watercolour (RI) in 1966. Maurice Wilson was a founder member of the SWLA in 1964, exhibiting regularly with the Society until his death in 1987.