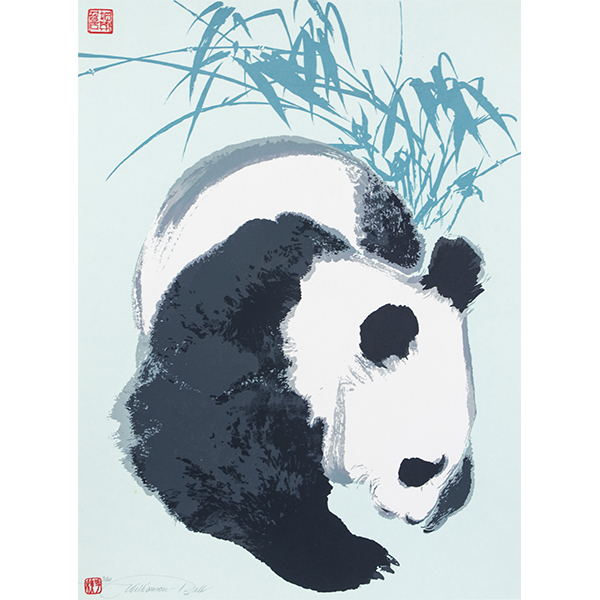 James Williamson Bell 1938–2009
SWLA Past member 1976–2009
James Williamson Bell was a native of Wallsend, Newcastle and began his working life in the Tyneside ship-building industry. Working as a draughtsman at Swan Hunter it wasn't until 1974 that he took the decision to leave the shipyard to pursue a career in art.
With a workman-like approach he soon mastered painting and drawing in mixed media, as well as various printmaking techniques. His subjects included the industrial landscapes of the northeast as well as wildlife.
Bell was elected to the SWLA in 1976, producing finely detailed studies of birds and mammals and gaining many commissions, including from the Sultan of Oman. As his reputation grew, he was able to travel more widely spending many months in China, at the invitation of the Chinese government. It was there he developed a love of oriental brush painting, a technique that was to shape his later work.
Bell often exhibited in France, winning Silver and Gold Awards at the Societe des Artistes Paris Salon and the Academie Europeane des Beaux Arts. He also exhibited in New York, South Korea, Nairobi and China, and showed annually with SWLA until 2009, shortly before his death.
Images courtesy Gallagher and Turner Arts