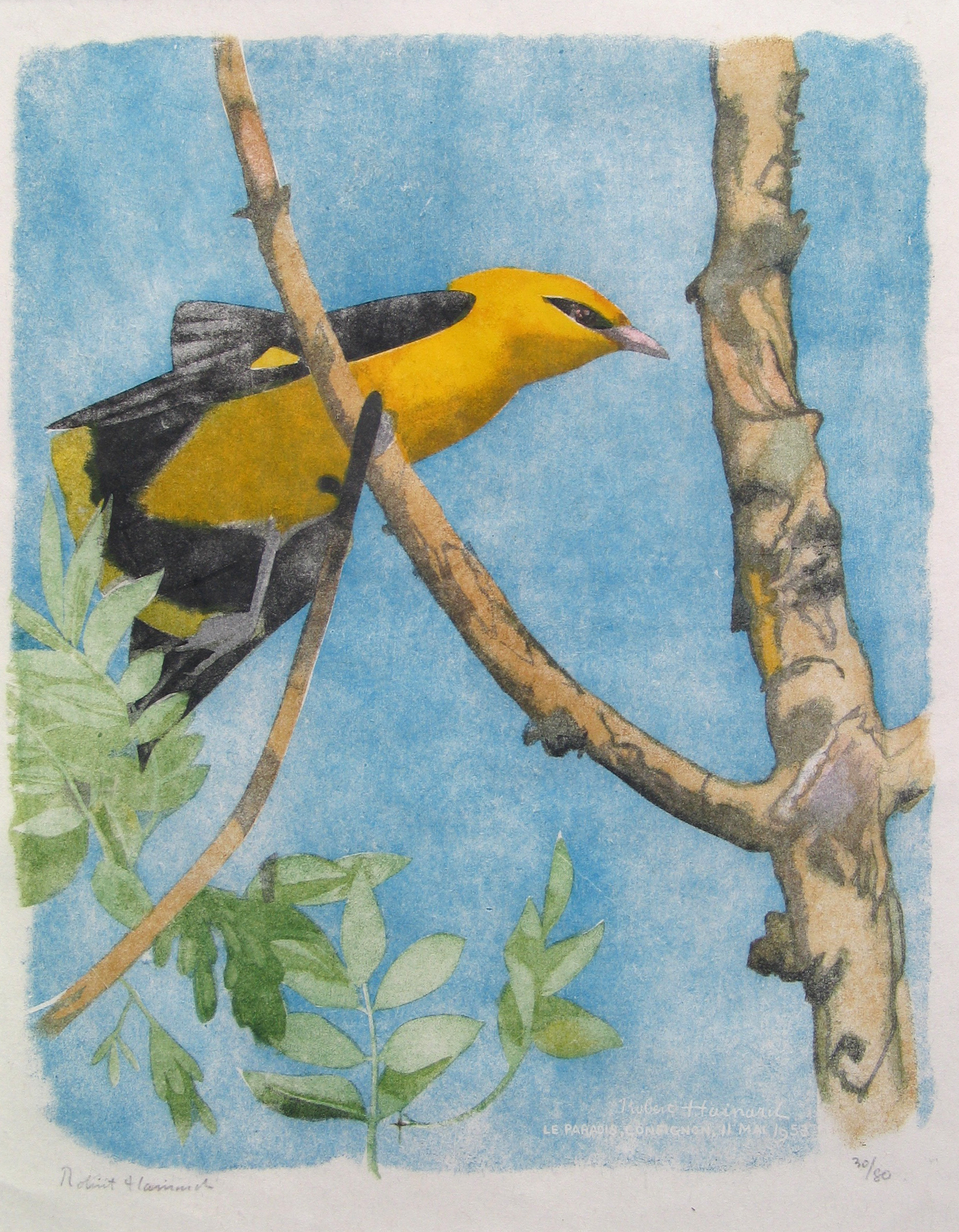 Robert Hainard 1906–1999
SWLA Founder member
Robert Hainard was born in Geneva in 1906, and both his parents were artists. As a boy he grew to love the wild country around him and the animals, birds and insects that lived there. He produced his first wood engraving, aged ten, using a penknife.
Whilst studying at the School of Industrial Arts in Geneva, Robert was introduced to Japanese wood engravings which he then became passionate about for its combination of nature, colour, manual work and wood. He exhibited his prints for the first time in 1929 to critical acclaim.
He settled with his wife in the Swiss countryside and devoted himself to observation of nature, leading to many sketches, engravings, woodcarvings, stone sculptures and ceramics. He wrote his first book And Nature? in 1943. The Museum of Geneva held an exhibition of his work in its collection in 1947. He travelled widely to make observations of nature, visiting most of Europe and north Africa. He had a distinguished career as author, painter and sculptor, and was given an honorary doctorate by the University of Geneva in 1969. He is probably best known for his multi-colour wood engravings.