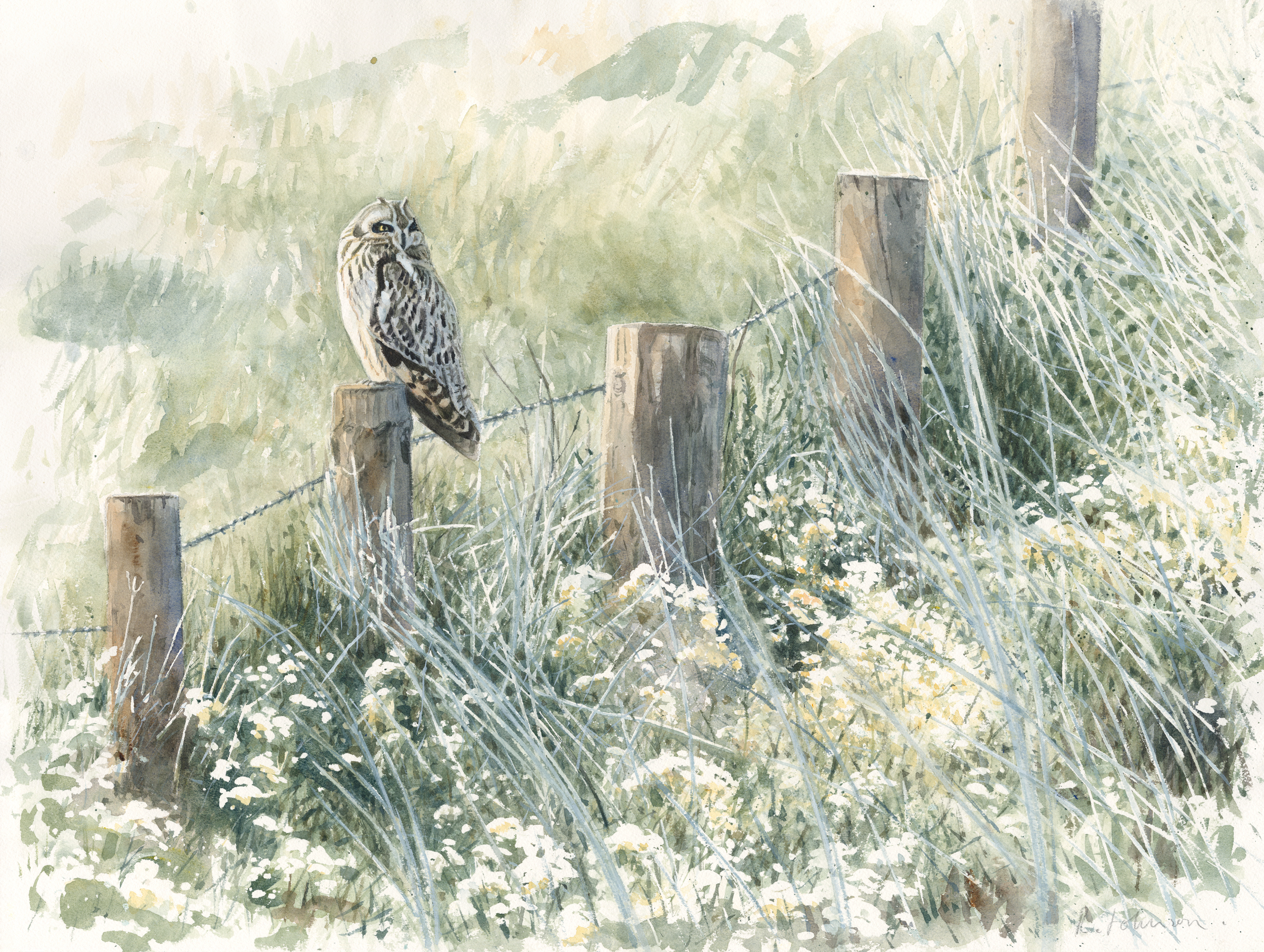 Richard Johnson
After growing up in the north-east of England Richard now lives in Cambridge, he was elected to full membership of the SWLA in 2015.
Richard won The Roger Clarke Award in 2012 and then went on to win the Langford Press Field Sketches Award in 2015.
His publications include – Birds of Argentina (forthcoming), Flight Lines, The Birds of Spurn and many bird journals and reports including: British Birds magazine; Spurn Wildlife; Norfolk Bird and MammalReport; and Cambridgeshire Bird Report.
Richard took part in the BTO/SWLA Flight lines project.
Richard does most of his observations of wildlife, sketching and painting of the natural world, in the East Anglian region. He focuses mainly on birds in their environment, trying to gain an understanding of what he's looking at through repeated observation, then interpreting this understanding with pencil and paint. Using a telescope to bring his subject in close without disturbance, he mainly uses the media of watercolours because of its immediacy. These field sketches are the inspiration and reference for more finished paintings and illustration projects in the studio, a shed at the bottom of his garden!