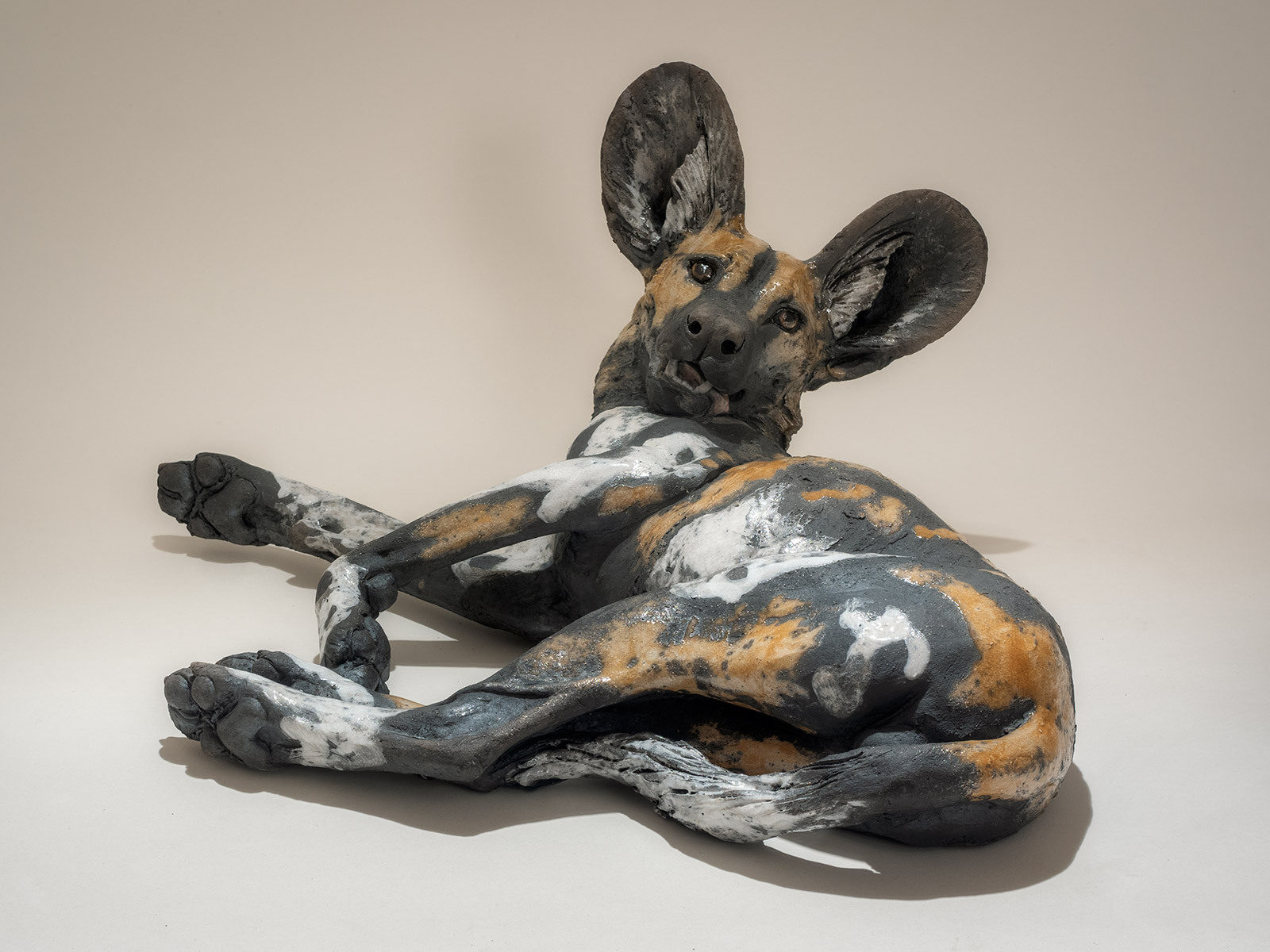 Nick Mackman
Nick Mackman is an award-winning sculptor of ceramic and bronze animal sculptures. Her work is held in private collections all around the world and is prized for its striking intensity and personality. She has been widely exhibited and in 2015 she won the David Shepherd Wildlife Foundation (DSWF) Wildlife Artist of the Year competition. She has accepted commissions from British Airways and the BBC Wildlife Photographer of the Year competition. Many of her subjects are highly endangered and she actively supports the work of animal and nature conservation charities at home and abroad.
"My art is informed by my life-long love of animals and is based on careful study and observation of my subjects in the wild. I never start a new piece without making that connection with my subject and its story. It's the only way to really relate to an animal on its own level. A slight tilt of the head, licking of lips or pricking of ears can speak volumes. These are the subtle details that bring sculpture to life, that transform it from the purely representational to an expressive and emotive work of art. Ultimately, it's the presence in the room I find so exciting and which makes sculpture so powerful."
Nick works in one-off Raku-fired ceramic and traditional bronze sculpture.