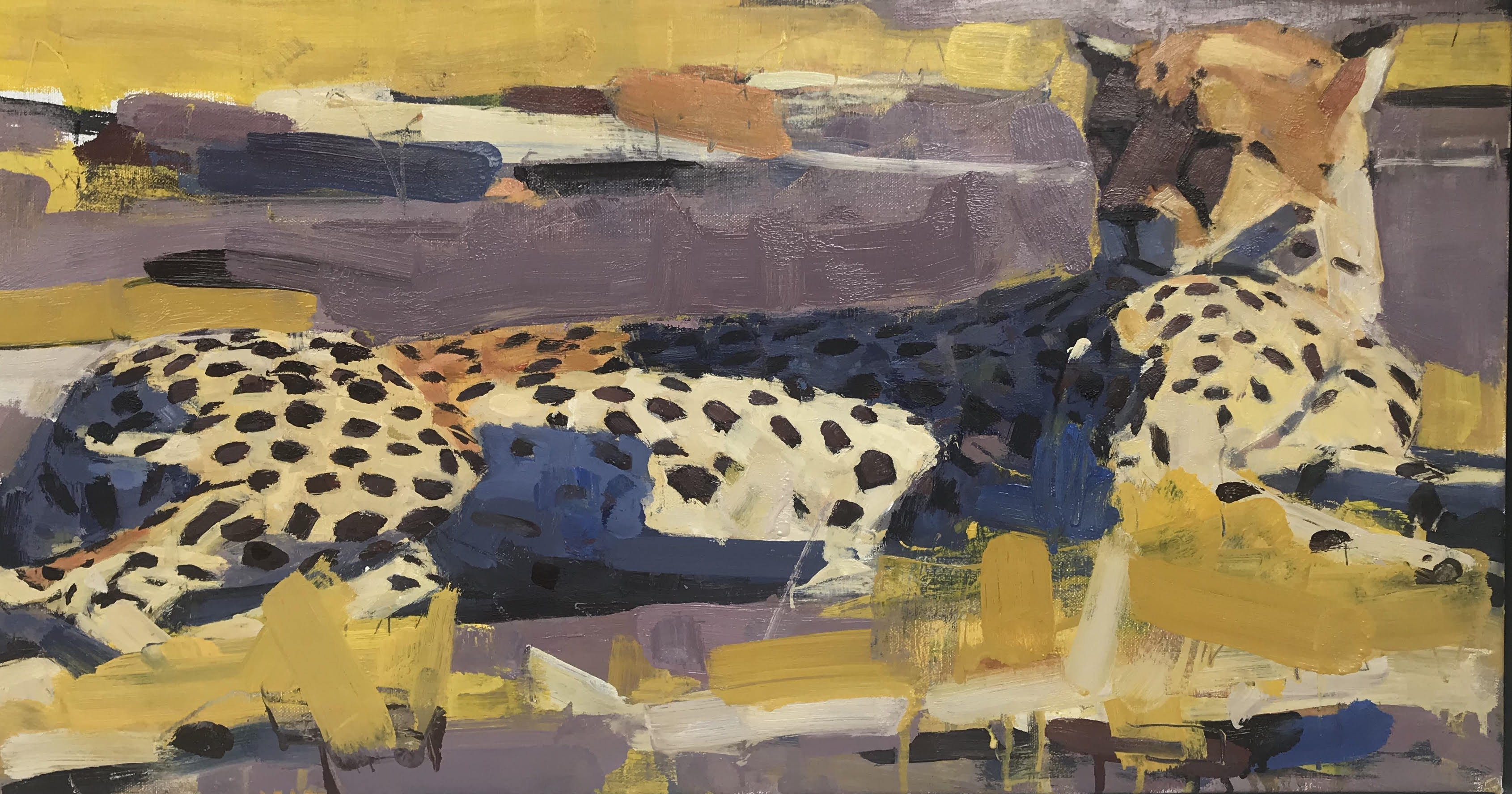 John Dobbs
John Dobbs lives in Harefield which is situated on the edge of London and the Chilterns.
John is foremost a painter. His subject matter is varied from landscape to still lives, to building sites to the natural world. He has travelled extensively in search of wildlife having visited many national parks in India, Eastern and Southern Africa.
With his art when on location he tries to capture the essence of what he sees as simply and unselfconsciously as possible. Returning home, he uses these field studies as reference for his studio paintings. Here he is looking for an energy and a life in the painting. The paint surface becomes a battleground constantly searching and correcting. Paint is pushed, pulled and scraped until he finally gets a semblance of what he wants.
John was elected an Associate Member of the Society of Wildlife Artists in 2018 and a Member of the New English Art Club in 2015. He has shown consistently with the Royal Institute of Oil Painters since 2010 and his work has also exhibited in the Discerning Eye and Lynn Painter-Stainers exhibitions.