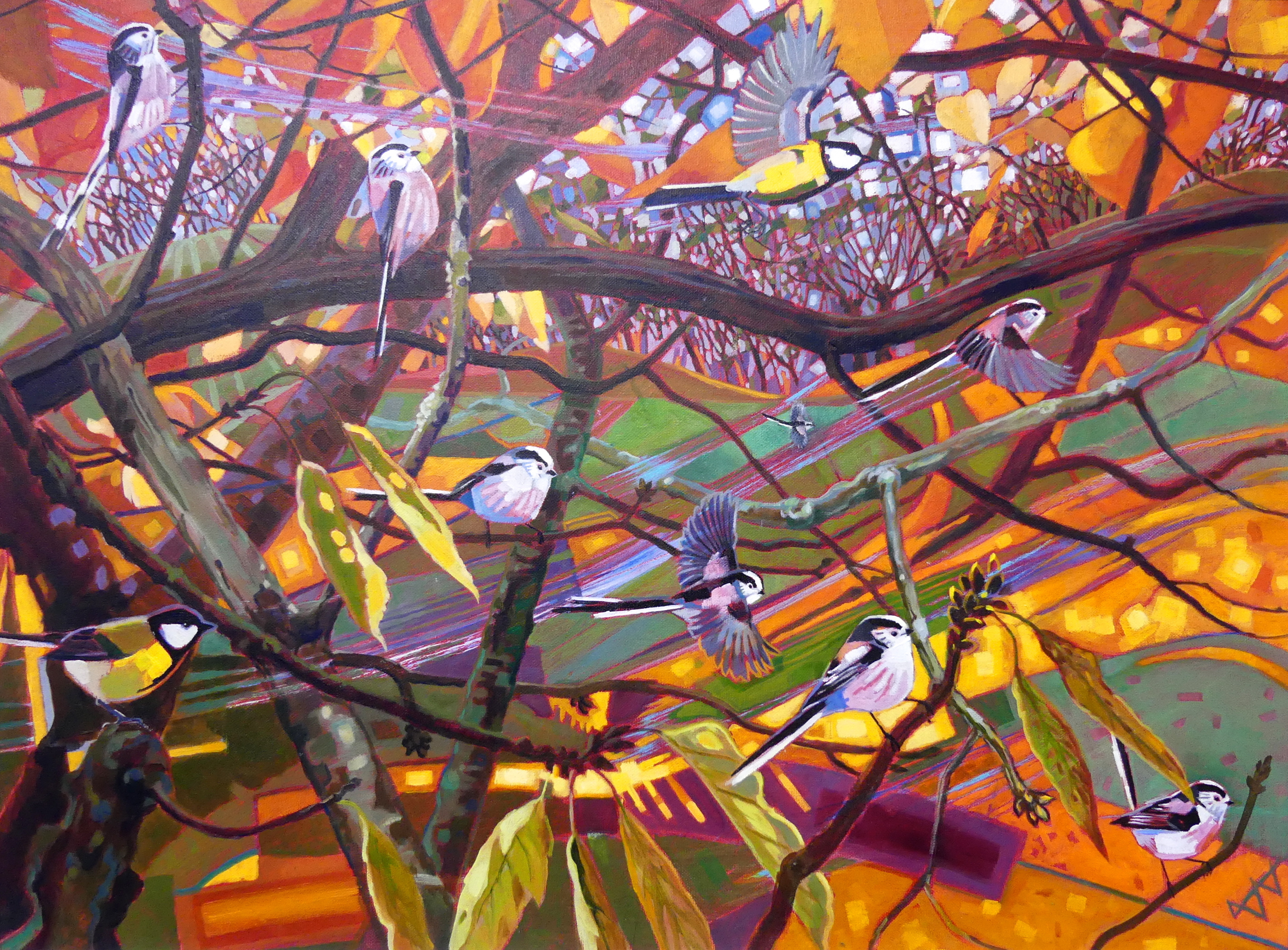 Brin Edwards
Brin Edwards works from his straw bale studio in Assington near Sudbury in the heart of rural Suffolk. He has been a member of the SWLA since 2005 and has served on SWLA Council for many years including four as Secretary. He was awarded the RSPB prize in 2010.
Brin took part in the SWLA Aig an Oir residency in 2004 and organised four artist's residencies at RSPB Wallasea Island (2015−17). He also joined trips to The Dead Sea and Hungary with The Artists for Nature Foundation.
After studying Biology and Ecology at University Brin spent the next twenty years or so as a freelance illustrator producing work for many UK publishers and charities including the National Trust The RSPB and The Wildfowl and Wetlands Trust.
Nowadays he spends most of his time painting birds in oils with a looser more abstracted style making bold statements that capture the essence of the birds rather than get bogged down in too much fussy detail.
The ideas for Brin's pictures relate to direct observation and often a split-second glimpse of a bird will set in motion an idea for a composition. Sometimes an image will arrive, fully formed and will demand urgently to be resolved but often ideas will rattle around for some time before they are committed to canvas. Walks through the surrounding fields and woods provide inspiration as well as the East coast and the wide expanses of North Norfolk.