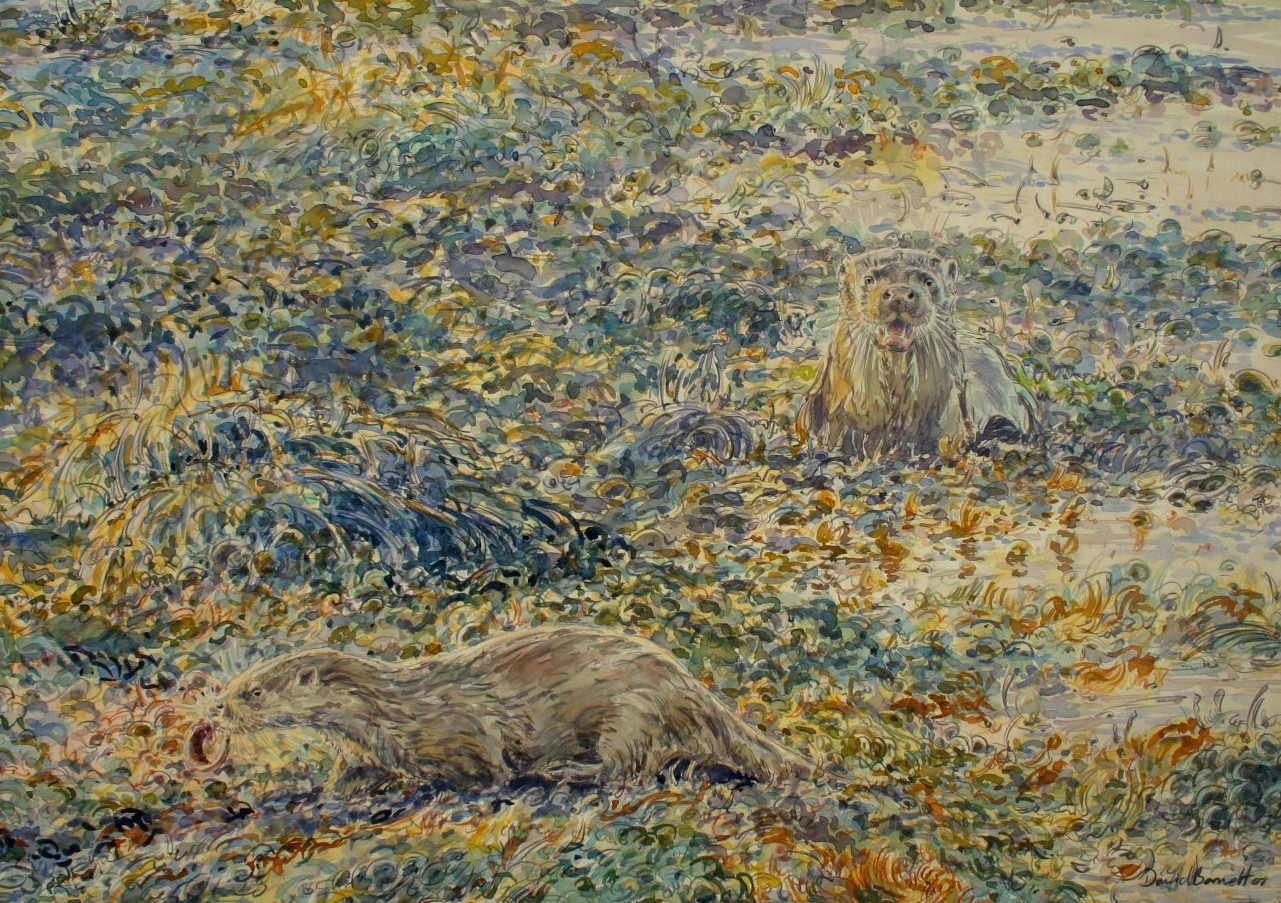 David Bennett
David Bennett is based in York, he became a professional member of the SWLA in 1992.
David's publications include Otter Shores published in 2011 (solo project), True to Form published in 2007 (solo project), On the Edge published in 2005 (joint project), Drawn to the Forest published 2000 (joint project), Modern Wildlife Painters published 1999 (joint project), Copper River Delta published 1998 (joint project) and Flight of the Cranes published 1995 (joint project)
David was involved in the SWLA project focussed on the New Forest in 1999–2000.
David's work is a lively representational and intimately observed response, captured through field sketches and paintings, of his travels around the UK. David works in a variety of media including watercolour, acrylic and oil.