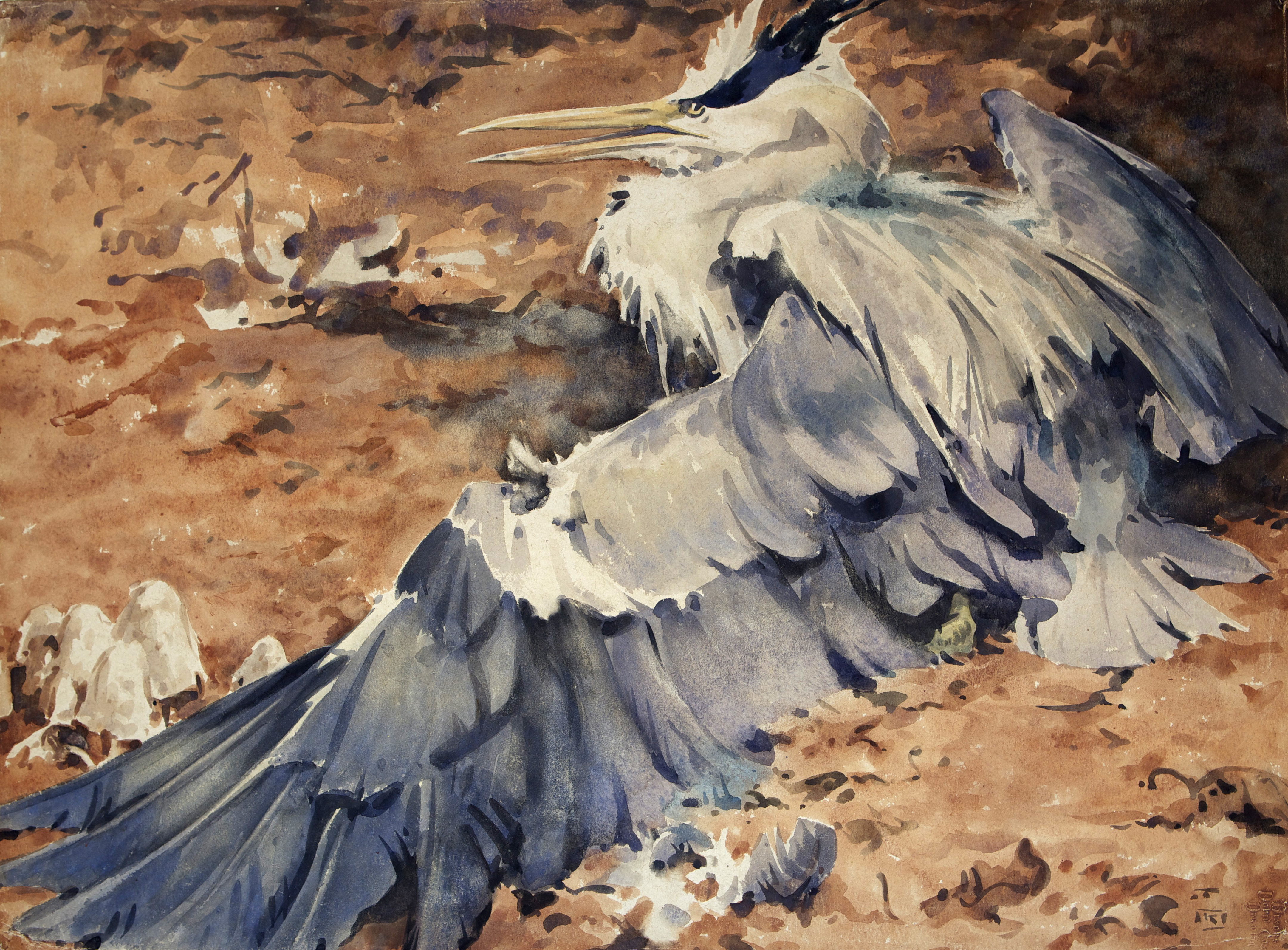 Richard Barrett Talbot-Kelly MBE MC RI 1896–1971
SWLA Founder member
Talbot-Kelly was born in 1896; his father was Robert Talbot-Kelly, RBA, FRGS. He entered Rugby School in 1911 before being called into the Royal Military Academy, Woolwich. He became a gunner officer and served as such in France from 1915 until he was invalided out. He remained in the Army, painting and exhibiting in his spare time, until 1929 when he was appointed art master at Rugby School. During the Second World War, he served as Chief Instructor in Camouflage for the War Office, resuming his post at Rugby afterwards, until his retirement in 1966. He was a natural teacher and through his own enthusiasm was able to inspire confidence in even the most unpromising pupils. After leaving Rugby, he moved to Leicester, where he died in 1971.
His interest in natural history began in childhood but it was his experiences in India which turned him into a ​'bird maniac', with no helpful book on Indian birds he had to look very closely for himself. He also had a particular passion for British seashore birds, which he felt had a classical form of beauty. He had a great economy of line and colour, inspired by ancient Egyptian and Chinese art, managing to capture life in his paintings. He also felt it was important for the bird to belong in its painted background, creating unity between bird and landscape.
Talbot-Kelly's skill and unique style has had a great influence on following generations of bird artists. His books The Ways of Birds (1937) and Birdlife and the Painter (1955) are still considered required reading. He was the design consultant for the Pavilion of Natural Sciences at the Festival of Britain in 1951 and also in the 1950s designed exhibits for the Uganda Museum of Natural History. He exhibited regularly at the Royal Academy and the Paris Salon and was a member of the Royal Institute of Watercolour Artists.