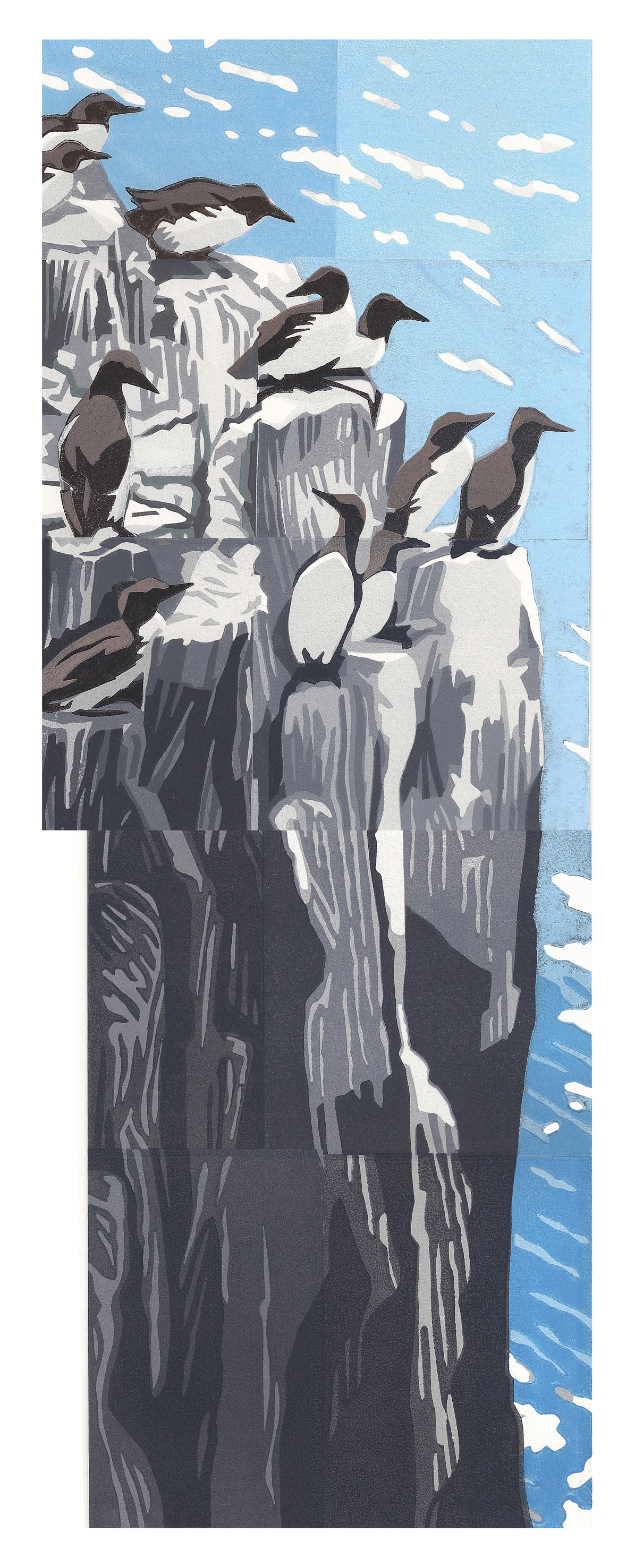 Chris Sinden
Sussex-born, Chris Sinden left art college with an honours degree in graphic design
and began working for a London advertising agency. He exhibited his paintings
and scraperboards with the SWLA during the next four years. However career pressures
made him concentrate on advertising and he worked as an art director in London and Oslo
for the next twenty-five years.

Divorce and redundancy pushed Chris into a career change. Looking back to his college years Chris contacted one of the artists that he'd interviewed during research for his degree thesis on the History of Bird Illustration. So, with the help of Robert Gillmor, Chris taught himself lino cutting in the attic studio of his house in Southern Norway.
After enjoying a little fame as a humorous printmaker Chris returned to the UK in 2005.
He settled in the Forest of Dean and concentrated on wildlife subjects.

Chris has developed a collage-style of printing where smaller images butt up against
each other to make a larger final picture. Although time consuming Chris enjoys this way of working
and he often utilises both one block for each colour and reduction printing in the same linocut.

He composes his pictures from drawings and personal photographs and often
references from different parts of the country get melded together. Sometimes a Norwegian sky
might be used for effect in a Sussex landscape or a favourite Norwegian fly-fishing river
becomes the backdrop to a wagtail print.

Chris was elected a Member of the SWLA in 2015.