Published on Wednesday, 5 July 2017
| Bursary reports
Wynona Legg – bursary winner 2017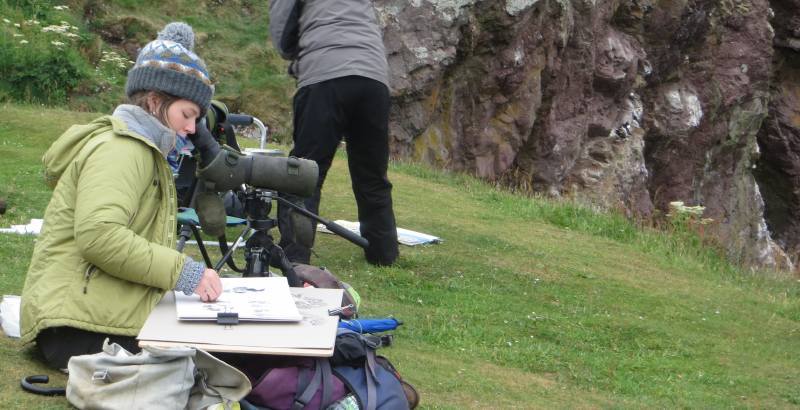 Receiving the news that I had won a bursary with the SWLA, I was so incredibly over the moon. The news was especially welcome having had to turn down a place on the seabird drawing course the previous year because I could simply not afford to go. Receiving a bursary was fuel to keep me focused and I was so ready to fully embrace it.
I am not new to drawing birds but I am very much someone who has put my artistic career on the backburner to make room for other focuses. My recent years have been spent working within nature conservation in warden roles at some pretty special reserves around the UK. I have been privileged to have had close encounters with many breeding birds and would take the opportunity where I could to make sketches in the field between periods of intense monitoring. But I had gotten rusty and felt that I was not yet where I wanted to be in my artistic career. I wasn't new to the concept of drawing moving subjects or working in the elements and I was ready to get stuck into a focused week of drawing. I was perhaps more than a little naïve in thinking that it would be easy…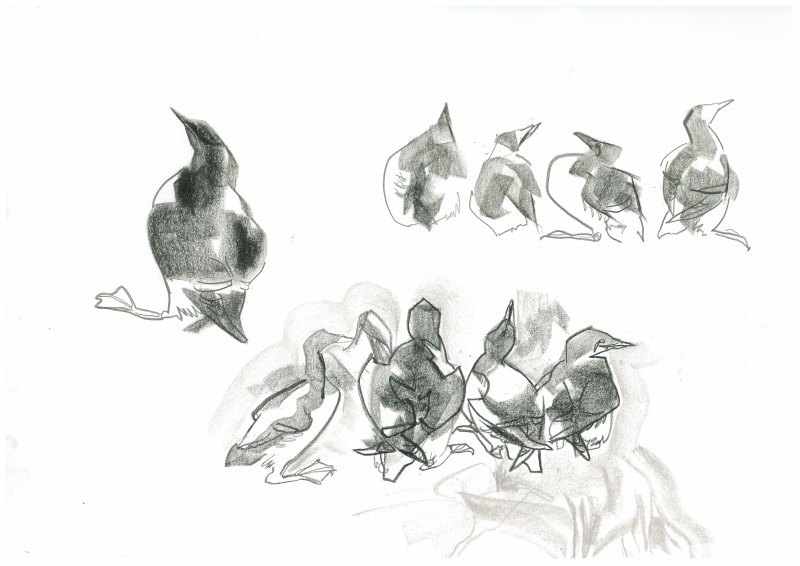 This week has pulled me in every direction a person can be pulled! At times, I felt as brittle as the charcoal I was holding in my hand! To have eyes cast over your progress each day was originally a daunting prospect but it was incredibly motivating to have people notice things in your work that you have missed and will you to try new things to lift your work. There were overwhelming moments amongst all the mini revelations where it felt like I had forgotten how to draw! I think to be fully committed to this week you have to be someone who is okay with baring your soul and I definitely did that! I came here to push myself as an artist and I think in order to fully embrace something as unique as this, there is an element of stripping everything back and forgetting momentarily what you already know.
Similarly, I have become very used to being by myself when I am sketching. Coming into a group of other working artists suddenly felt like a lot of pressure. At first it took all my focus not to compare my work to others'. As the week moved forward, this feeling fell away. Being surrounded by other artists working was exciting. Watching other ways of working taught me so much about myself and the way I work.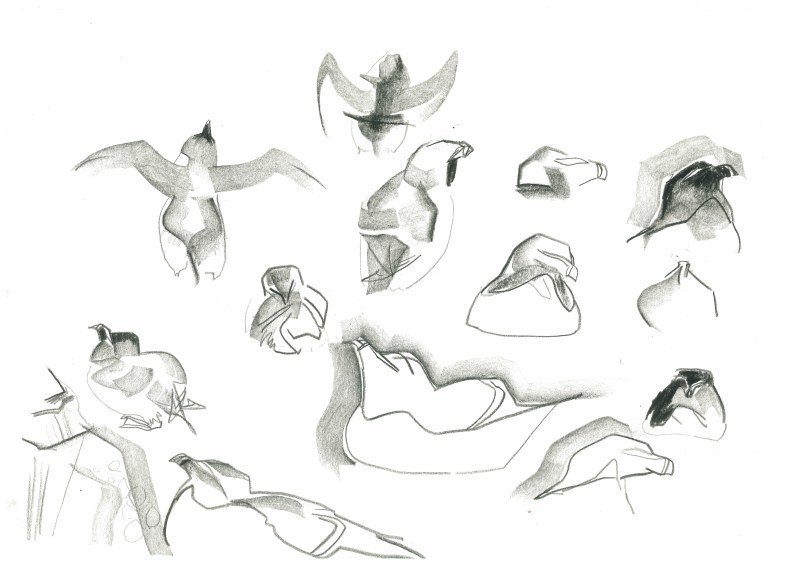 Watching the way others choose their palette, hold their brush or push their pencil around the paper. We were all sitting within the same landscape observing the same subjects but the marks on our pages were often unrecognisably different. It was so refreshing to me.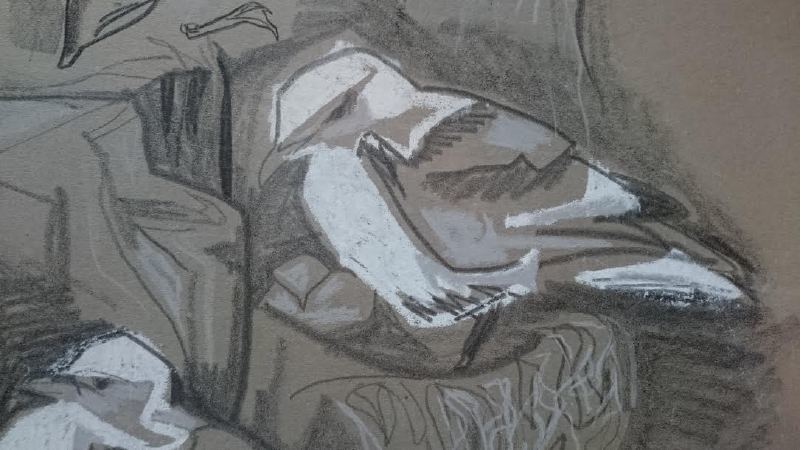 The tutors were incredible all week. The investment they gave to each person in turn was inspiring. To see their happiness as people made realisations and revelations in their work throughout the week was in itself a motivation to keep growing. The guidance given by working artists was so invaluable and isn't something I have ever been lucky enough to get before now.
Coming away from this week I have learnt to embrace the struggles of drawing in the field. To be able to step back and change something about how you are working is an important thing to remember when things aren't going right. I have learnt to be unafraid of using different mediums to express texture, energy or light. I have always loved the simplicity of line and can get too focussed on continuity but adding something different or changing the way you use your tools can introduce something unexpected. The thing that gives me the biggest smile is the connections I have made from being around other artists working in the field. It has been heartening to be carried along on tough days by the positive words of others.