Published on Thursday, 7 December 2017
| SWLA News
| Exhibitions
SWLA/SOC exhibition 'On Migration' 17 February to 4 April 2018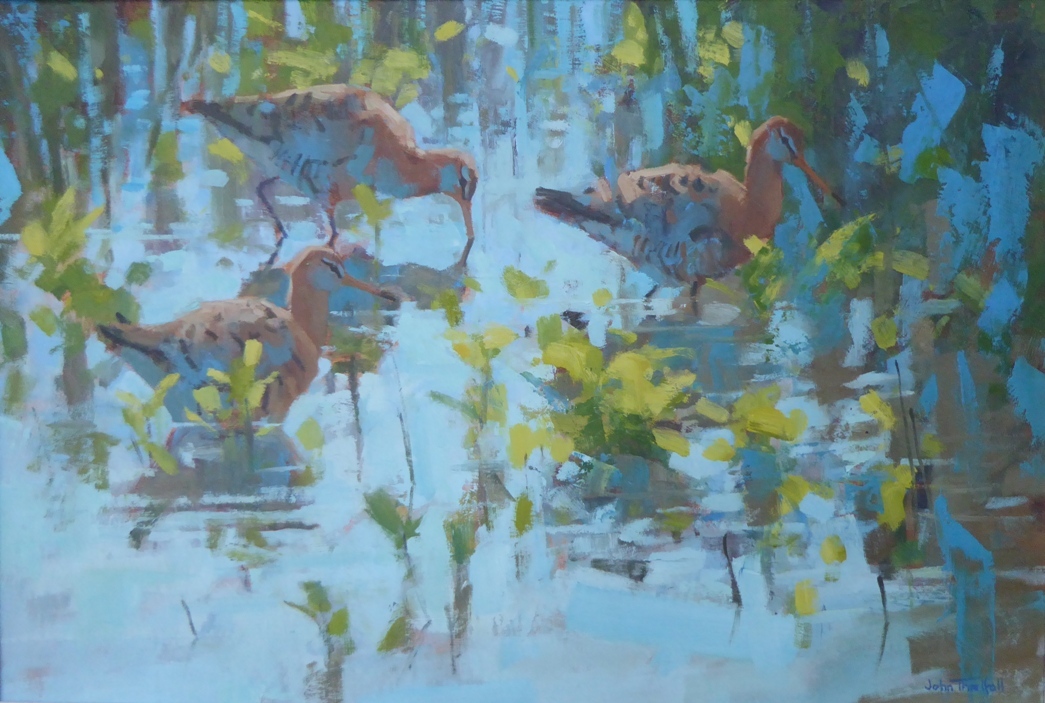 The Society of Wildlife Artists's will be holding an exhibition in the SOC's Donald Watson Gallery, 17th February-4th April 2018. Donald was a founder member of the SWLA and 2018 is the centenary of his birth. The gallery also had very close associations with John Busby, another founder member.
This is a wonderful opportunity to see the Society's work in a new part of the UK and the exhibition will showcase a broad range of contemporary wildlife art with particular focus on some of the recent projects that the Society has been involved with, including the BTO's Flight Lines book, illustrated by members of the SWLA.
The Donald Watson Gallery
Scottish Ornithologists Club
Waterston House
Aberlady
East Lothian
EH32 0PY
17

February to

4

April

2018
Open 7 days a week 10am to 4pm Free Entry
There will also be workshops to coincide with the exhibition including:
Birds in Watercolour with Darren Woodhead
SWLA
March 4th 2018 10 am to 3.30 pm
and
Birds on the Page-Composition and Picture Making
with Kittie Jones
SWLA
and John Threlfall
SWLA
24
March
2018
10
am to
3
.
30
pm
Both workshops £35 for SOC members and SWLA Friends,£40 for non-members. Materials not included. Bring your own lunch, tea and coffee supplied. Book with SOC on 01875 871330