Published on Tuesday, 10 May 2022
| SWLA News
| Announcements
Robert Gillmor MBE 1936-2022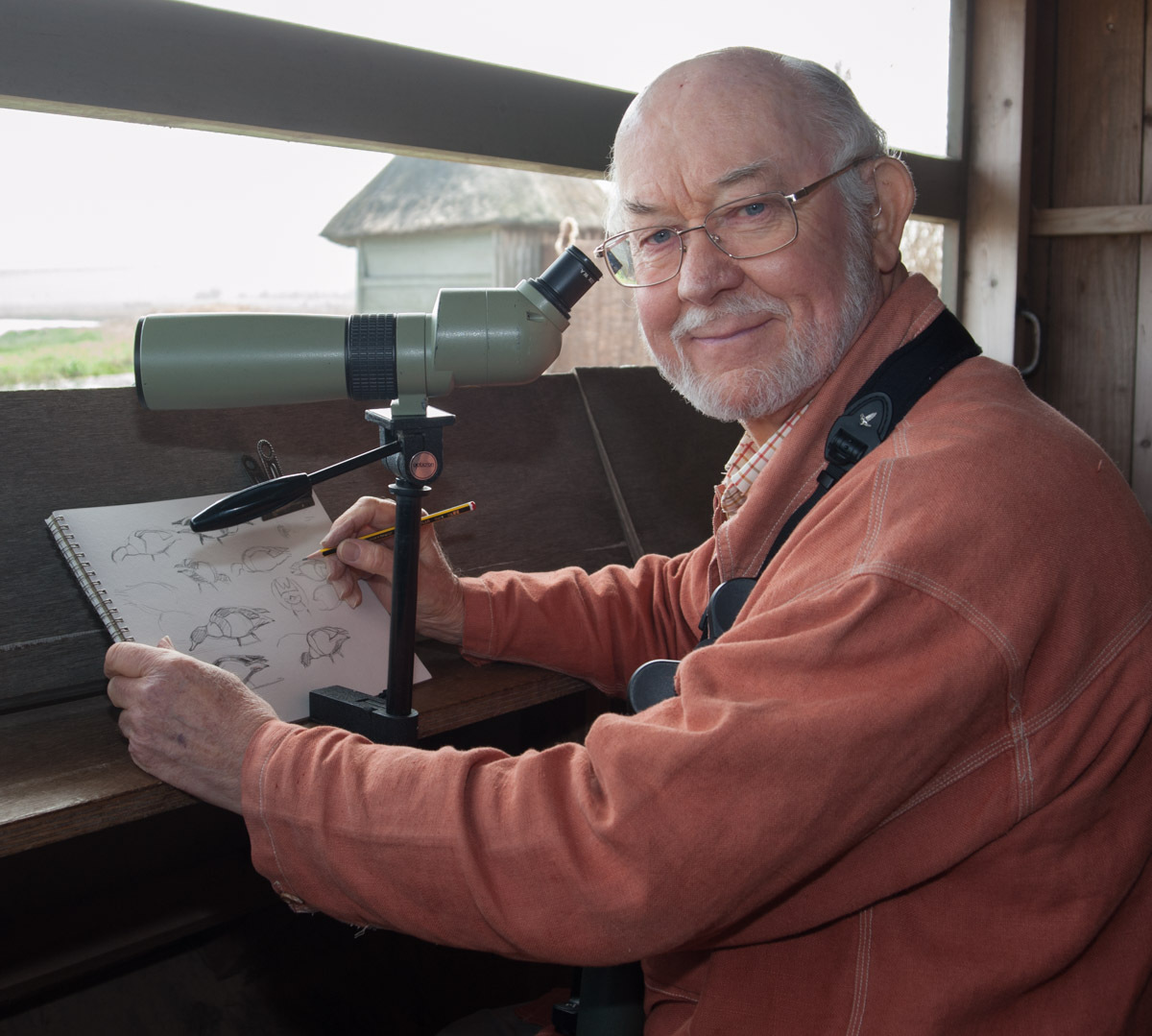 It is with great sadness that we share the loss of Robert Gillmor.
It is impossible to quantify the number of artists that Robert has helped and inspired throughout his life. He founded the SWLA in 1964, a hugely important organisation which enabled artists to feel valued and nurtured as well as providing opportunities and shared experiences. He was our linchpin: our President for 15 years and he volunteered for decades as catalogue designer and lead of the hang of the annual show plus attended all our council meetings and selection days until his health prevented it. In recent years despite the trials of ill health, he has continued to create beautiful work, and it is testimony to his resilience, spirit and sheer talent that we have had the honour of showing his art at the SWLA annual exhibition every year of our 58 year history.
He has worked with numerous conservation charities and organisations, creating logos, book covers and illustrations for iconic series. He has designed stamps and medals and his art has found its way onto calendars, tea towels and tableware. He has written books of his own including ​'Cutting Away' in which he shared his skills and insights into the printmaking process. No bird enthusiast will be unfamiliar with his work, even if they were unaware of his name.
Robert's sense of humour, kindness and generosity was clear to anyone who knew him and we will miss him enormously. Our thoughts are with his wife Susan, children Emily and Thomas and their families.
A full obituary will be posted on here in due course.