Published on Tuesday, 10 May 2022
| SWLA News
| Announcements
Robert Gillmor MBE 1936-2022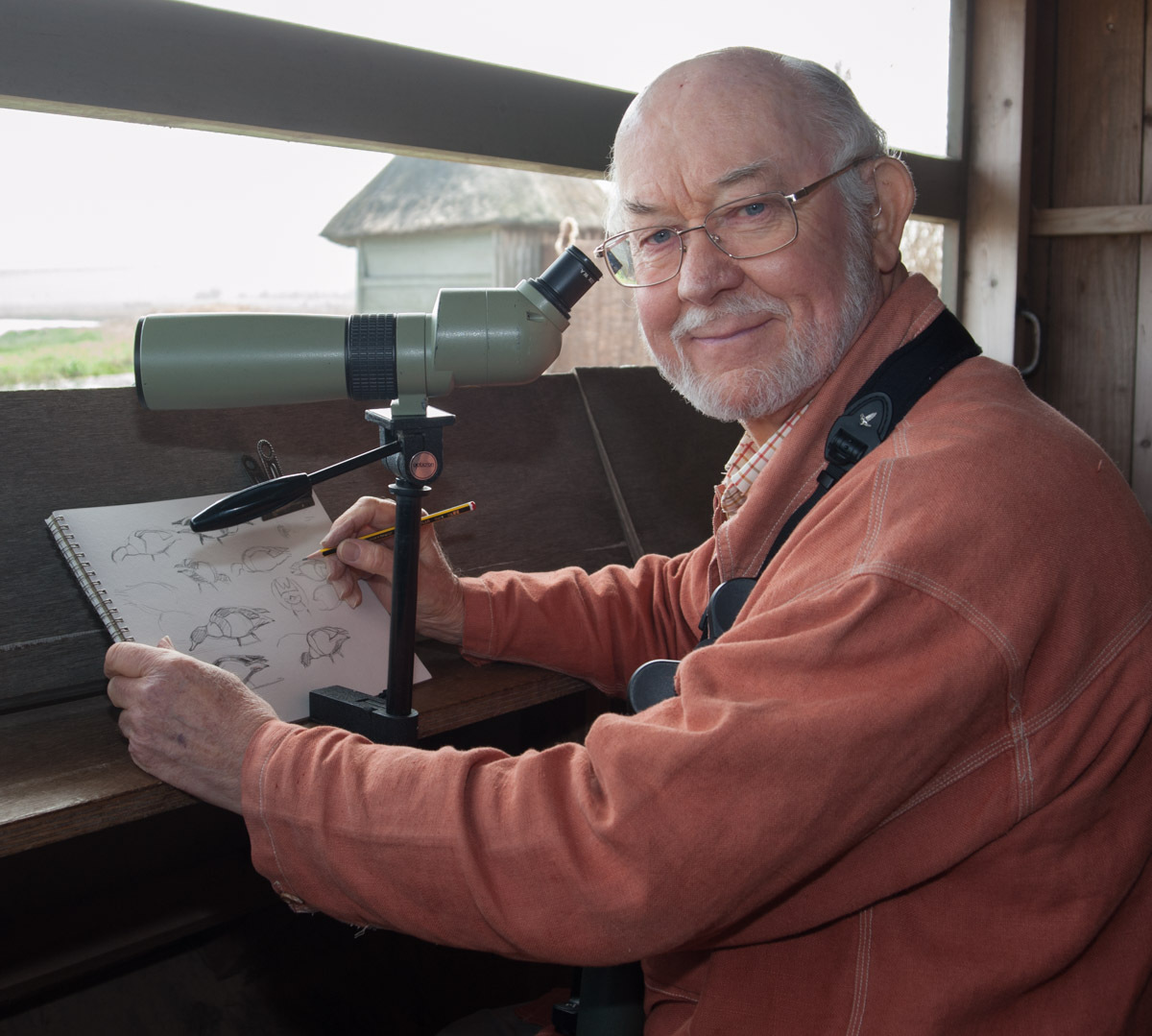 It is with great sadness that we share the loss of Robert Gillmor.
It is impossible to quantify the number of artists that Robert has helped and inspired throughout his life. He founded the SWLA in 1964, a hugely important organisation which enabled artists to feel valued and nurtured as well as providing opportunities and shared experiences. He was our linchpin: our President for 15 years and he volunteered for decades as catalogue designer and lead of the hang of the annual show plus attended all our council meetings and selection days until his health prevented it. In recent years despite the trials of ill health, he has continued to create beautiful work, and it is testimony to his resilience, spirit and sheer talent that we have had the honour of showing his art at the SWLA annual exhibition every year of our 58 year history.
He has worked with numerous conservation charities and organisations, creating logos, book covers and illustrations for iconic series. He has designed stamps and medals and his art has found its way onto calendars, tea towels and tableware. He has written books of his own including ​'Cutting Away' in which he shared his skills and insights into the printmaking process. No bird enthusiast will be unfamiliar with his work, even if they were unaware of his name.
Robert's sense of humour, kindness and generosity was clear to anyone who knew him and we will miss him enormously. Our thoughts are with his wife Susan, children Emily and Thomas and their families.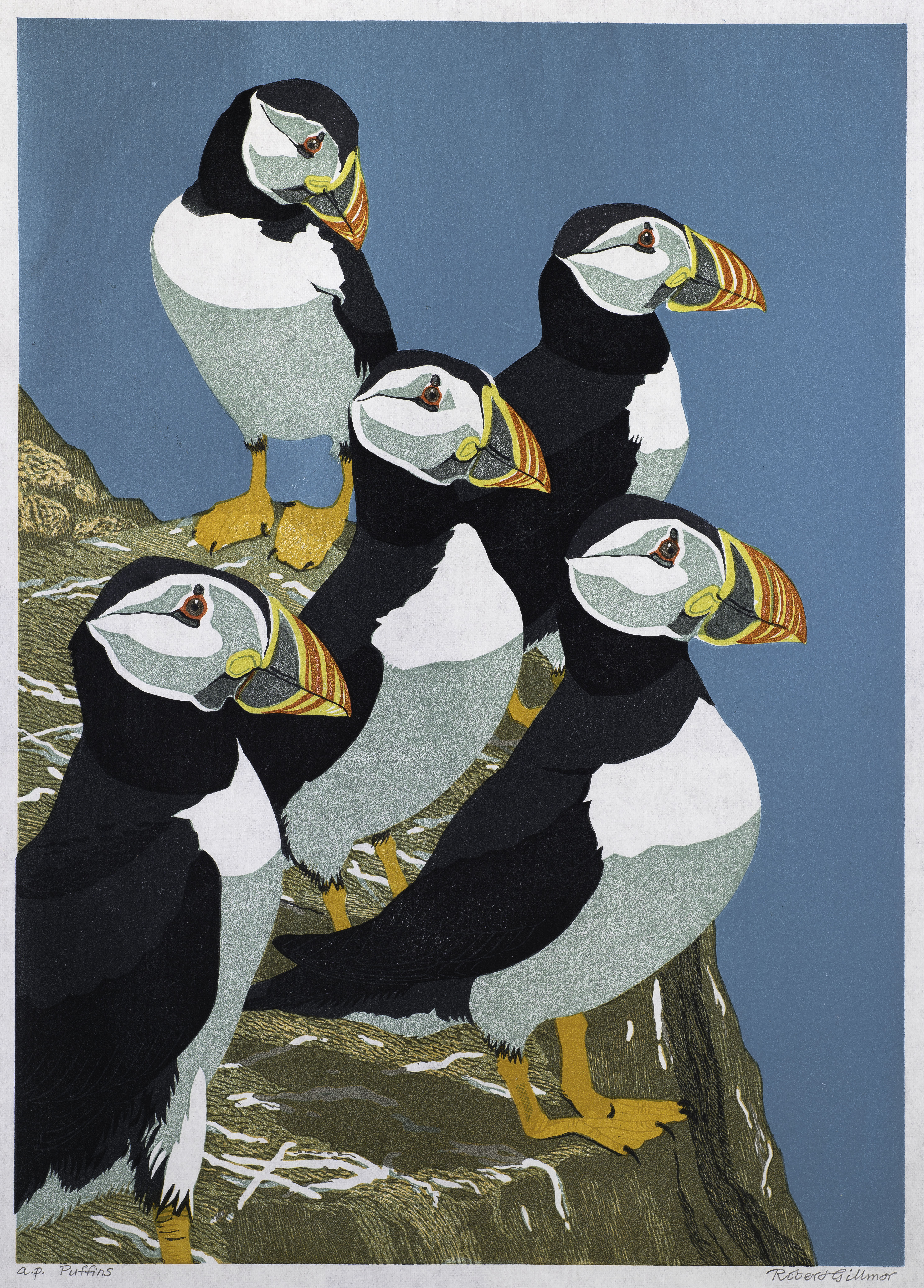 Robert Gillmor was an extraordinary man. As an artist he was an undisputed master in his chosen field, yet his achievements went far further than the maker of beautiful illustrations, paintings and prints. In a career that fledged in the 1950s and continued til shortly before his death, his endeavours for seventy years encompassed the worlds of ornithology, conservation and art. His contributions to many conservation organisations and to the ornithological and art communities nationwide have been immeasurable. His efforts to promote and encourage natural history themed art have made a lasting impact and have shaped the visions of future generations, and his contribution to wildlife art in Britain is unparalleled.
As a prolific artist Robert illustrated over 230 books and his work set new standards. He was art editor for the monumental nine volume series, The Handbook of Birds of the Western Palearctic, and he designed 73 covers for the prestigious Collins New Naturalist Series.
Robert was at the fore in establishing the Society of Wildlife Artists in 1964 and served its interests almost continually for over fifty years. As president he guided the society towards becoming a charity in 1991 and establishing a bursary scheme for young artists in 1993.
Robert served on the councils of the Royal Society for the Protection of Birds (RSPB), the British Trust for Ornithology (BTO) and the British Ornithologists' Union (BOU) and received the highest awards from all three organisations for services to ornithology and bird conservation.
As a field ornithologist he was instrumental in establishing the Cape Clear Bird Observatory becoming a founder member when he and a group of friends bought the building on the remote Irish island that later became the observatory.
Robert had a leading role in the promoting the British Birdwatching Fair through his annual design of the themed artwork. Also, Robert has had a particular long association with the scientific journal British Birds becoming the art consultant and introducing the BB Bird Illustrator of the Year Award, which ran from 1979 to 2002.
In recognition of Robert's outstanding services to art and conservation the Queen honoured the artist with an MBE in 2015.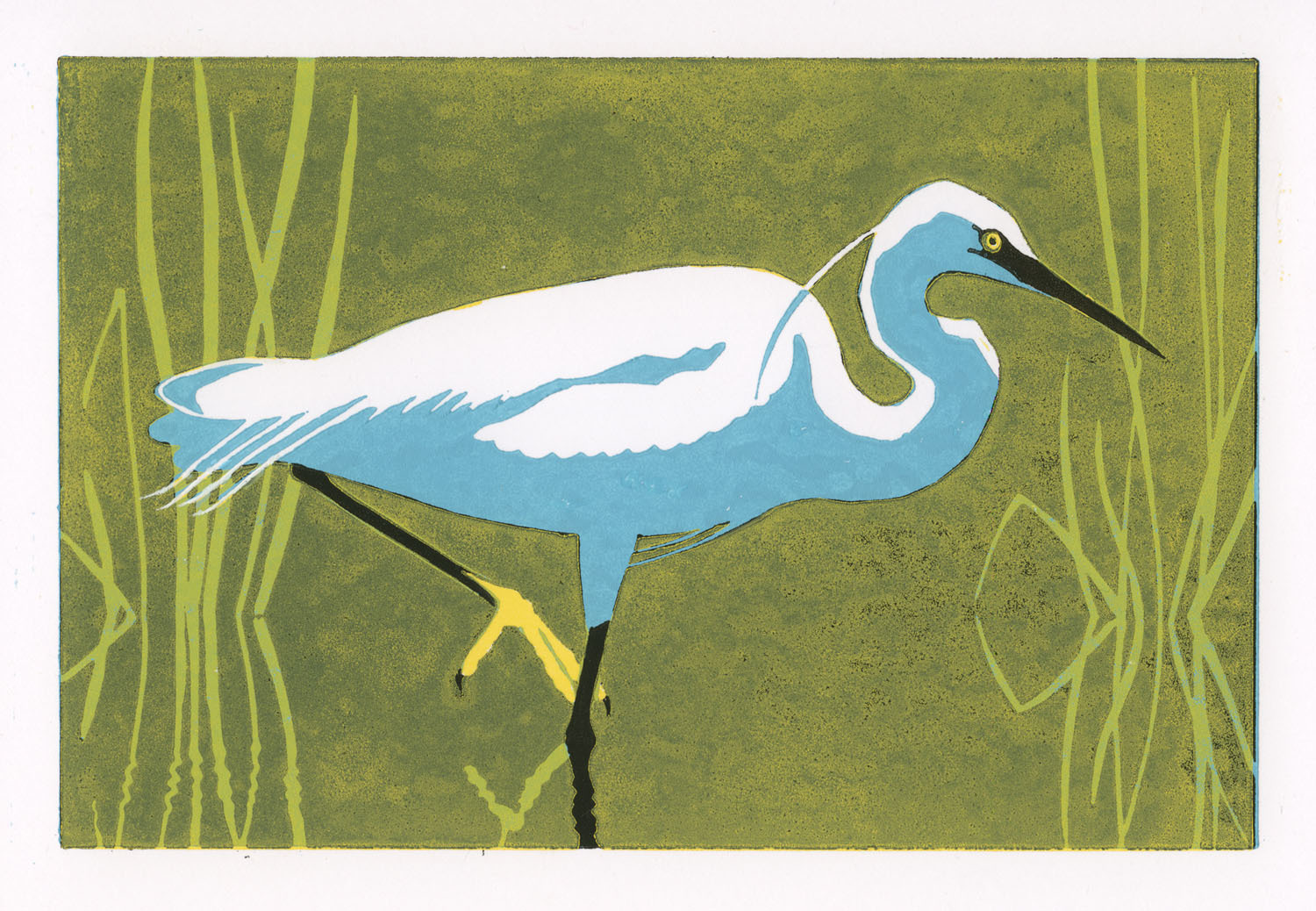 RG

as Master Illustrator, Printmaker and Designer




Robert saw his first image in print at the age of 13. It was a design for the 1949 Annual Report for the Reading Ornithological Club and he illustrated every cover until his death – over sixty designs. In 1952, still only 16, his bird illustrations appeared in national publications for the first time when he submitted a series of black and white figures of shearwaters and magpies for the journal British Birds. Robert illustrated his first book, A Study of Blackbirds by David Snow in 1958, and he eventually contributed to over 200 books.

Many of these publications demanded monochrome figures, and as a black and white illustrator Robert Gillmor had no peers. His work showed a richness of tone and texture married with harmonious design that consistently delighted the eye and always met the exacting brief of authors.

Robert's watercolours displayed a similar elegant design and his paintings for The Handbook of Herons of the World (1976) set new standards for bird illustration. His style has been much mimicked but never bettered.

Robert was appointed art editor (unpaid) to the monumental nine volume series The Handbook of Birds of the Western Palearctic (BWP). From its inception in 1970 it was the most ambitious publishing project on European birds ever mounted. The final volume was printed in 1994 to huge acclaim.

Robert's artistic output in the latter years was dedicated to printmaking and they were of the highest quality. He produced artwork for The Royal Mail with a series of stamp designs for the Post & Go Birds of Britain amongst others. In 1985, after the death of artist Clifford Ellis, Collins publishers asked Robert to continue the cover designs for the prestigious New Naturalist Series. He illustrated 73 covers and the complexity and intricacies of design, some using as many as eight coloured blocks, represent some of the most beautiful and technically accomplished of book designs in modern publishing.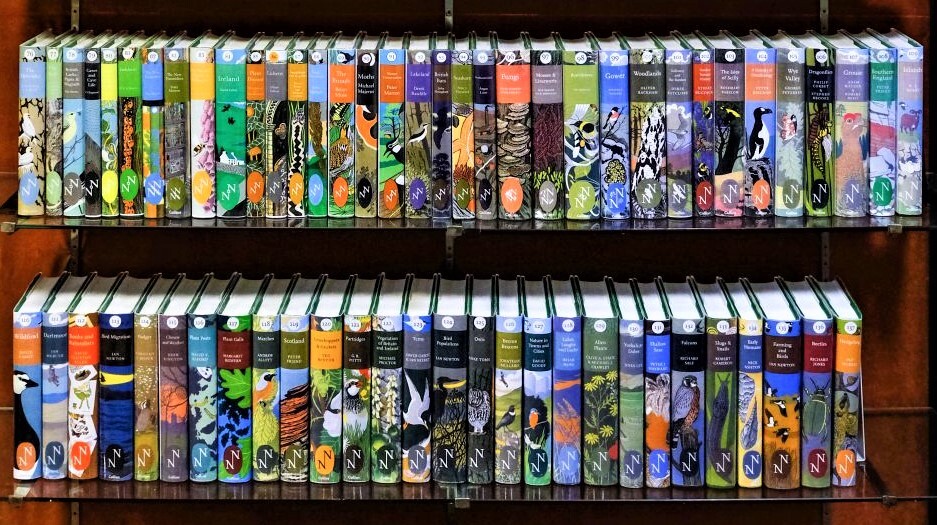 RG

and the

SWLA




With a society of artists in mind Robert, with the enthusiastic support of Sir Peter Scott, Keith Shackleton and Eric Ennion, organised an exhibition of contemporary bird paintings in the Reading Art Gallery in 1960. Maurice Bradshaw, then Director of the Art Exhibitions Bureau, joined the organising committee and as a result the Bureau took this exhibition on tour for a year, and such was the interest shown by provincial galleries that the tour was extended for a further year.

Robert invited Richard Talbot-Kelly and Maurice Wilson to help plan a society and invite founder members. The inaugural exhibition of the Society of Wildlife Artists (SWLA) was held in London and opened by prominent ornithologist James Fisher in August 1964. The exhibition featured 149 works by 35 founder members. By 2010 there were 350 works selected for its annual exhibition in the Mall Galleries, London and the Society currently has 75 elected members.

From its inception Robert was the energy and guiding hand of the SWLA. He initially took the position of Secretary to the society (1964−1974), then Chairman (1974−1984). He was elected President and served two terms from 1984–1994. (For the years 1964–1994 all notes, circulars and newsletters were handwritten by RG.)

Under Gillmor's Presidency, the SWLA enjoyed both a boom in popularity and an enhancement of status, with ever-increasing numbers visiting the annual exhibition. Robert was directly responsible for raising the profile of the society with a new logo (his design) and the forging of close ties with many conservation groups as sponsors of awards at the Mall Galleries show. New awards were offered to artists from the RSPB and The Natural World, the magazine of the Wildlife Trusts. (This started a trend with over 6 awards given annually, as well as many charities now opting for fund raising events held during the show).

During his Presidency, in 1991, the Society of Wildlife Artists became a Registered Charity for the purpose of fostering and encouraging all forms of visual art based on the world's wildlife. The Society actively seeks to generate an appreciation of the natural world and advance the interest, education and conservation of wildlife. In pursuit of these objectives the Society undertakes various activities to support and promote arts-based objectives of other conservation and wildlife charities.

Robert was always eager to encourage young artists and he approached James Cooper (then Chief Executive, Lloyds Private Banking) with an initiative to foster new talent. Through a sponsorship agreement with Lloyds, a joint Bursary scheme was established in 1993. Since then, nearly 100 bursaries of between £150 and £500 have been awarded. With the addition of legacies and other monies the Society of Wildlife Artists Bursaries continue to help young artists keen to develop their knowledge and skills in wildlife art.

From 1994 Robert was the Society's Vice President and was an active member of the SWLA council. All catalogues to exhibitions up to 2009 were designed by RG, and until 2012 he overseen the hanging of every exhibition. He exhibited work at every exhibition in the SWLA's long history.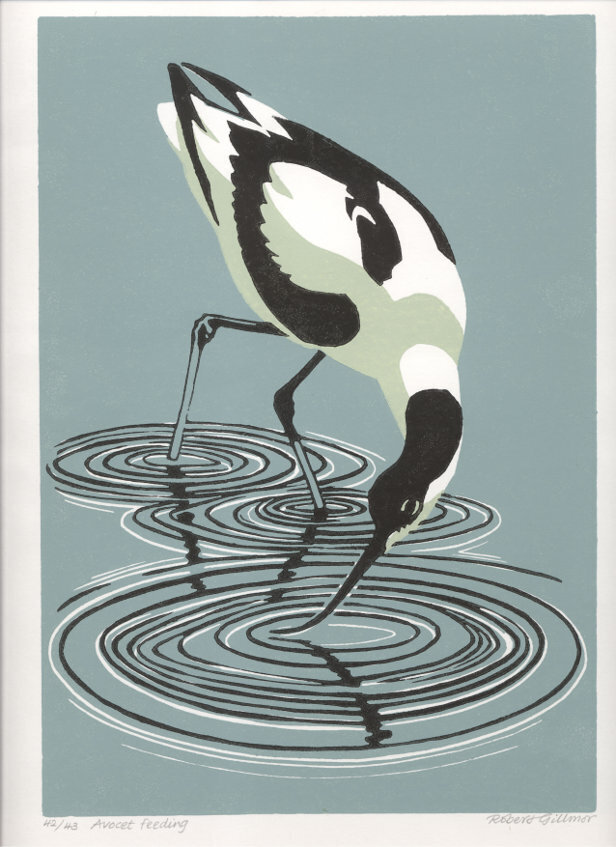 RG

and the

RSPB


Robert designed the RSPB's distinctive avocet logo. He also organised exhibitions for countless society events and AGMs, serving on council 1965–1970 and was a member of the Education Committee. In recognition of his services to conservation Gillmor received the Society's President's Medal in the year 2000 (a medal that he had previously designed.)

Nick Hammond, editor of Society's magazine ​'Birds' 1966–1985, author Modern Wildlife Painting and Twentieth Century Wildlife Artists writes:
The contribution of Robert Gillmor to the development of the RSPB in the 1960s, 1970s and beyond cannot be underestimated. Robert's influence on several aspects of the Society's growth from the 1960s onwards was significant. When it was decided in 1965 to replace the magazine, Bird Notes, with a larger magazine to be called Birds, Robert was a Council member and he was closely involved with the development of the new format. It was decided that the covers of the magazine should alternate between photographs and paintings of birds. Robert, as Hon Secretary of the Society of Wildlife Artists, encouraged selected members to paint covers for a sum far less than the fees they normally charged. He continued to be ready to advise the editor on choice of artists and selection of paintings. He contributed at least six paintings and two lino-cuts for use on the cover as well as providing illustrations of bird behaviour when the magazine moved into full-colour editorial. Since the early 1960s his work was regularly used on RSPB cards and other gift products, such as calendars, demonstrating his ability as a designer. His clever film posters played an important role in RSPB public film shows during the 1960s and 1970s, which played a huge part in raising both the profile of the RSPB and the recruitment of new members. NH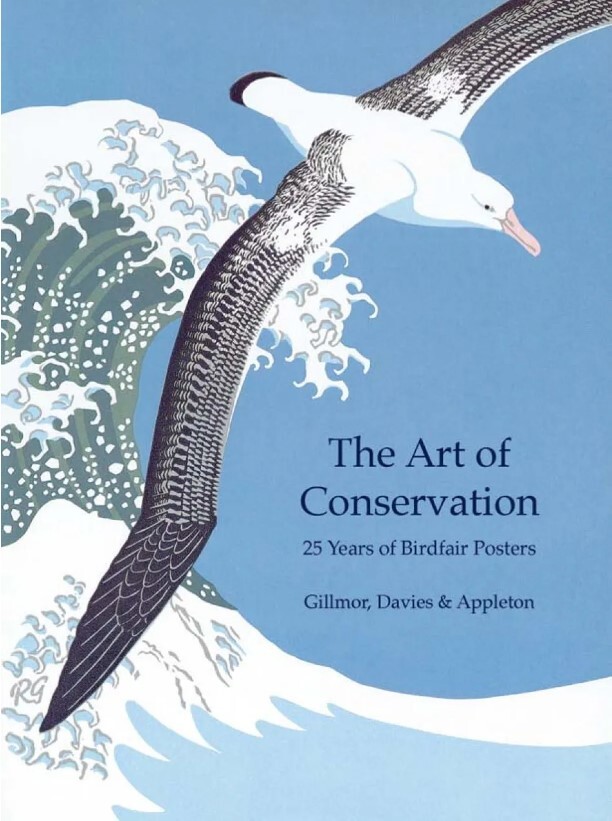 RG

and The Birdfair



Written by Martin Davies, Birdfair co-founder and organiser

Robert helped and supported the Birdfair virtually since its inception. Ever since 1991 he provided the artwork design each year bar one for all the Birdfair posters. In some years Robert produced a painting but for many years he has created a beautiful lino-cut print as the core design for the Birdfair poster. We have them used this in whole or in part for car stickers, mugs, tee-shirts, press adverts, etc.

Robert and I worked closely together on the Birdfair graphics every year and each time he came up with a stunning and relevant design that we were able to use in all our publicity and merchandising each year. This created a highly identifiable brand image for the Birdfair and undoubtedly assisted us greatly to establish the event as the success it now is. It also helped enormously to promote the conservation projects that Birdfair is supporting. In many cases, Robert's designs were subsequently used in-country by the BirdLife partners in their own work on the conservation projects. And all of this skill, time and effort he contributed free of charge to the Fair, often even donating part of the proceeds of the artwork sales to the conservation project. When we tried to thank him, he simply thanked us for giving him the opportunity to contribute to such worthwhile conservation causes.

Robert was a delight to work with and truly one of the kindest people I have ever met – one of life's true gentlemen. His skill and professionalism shone through in all he did. MD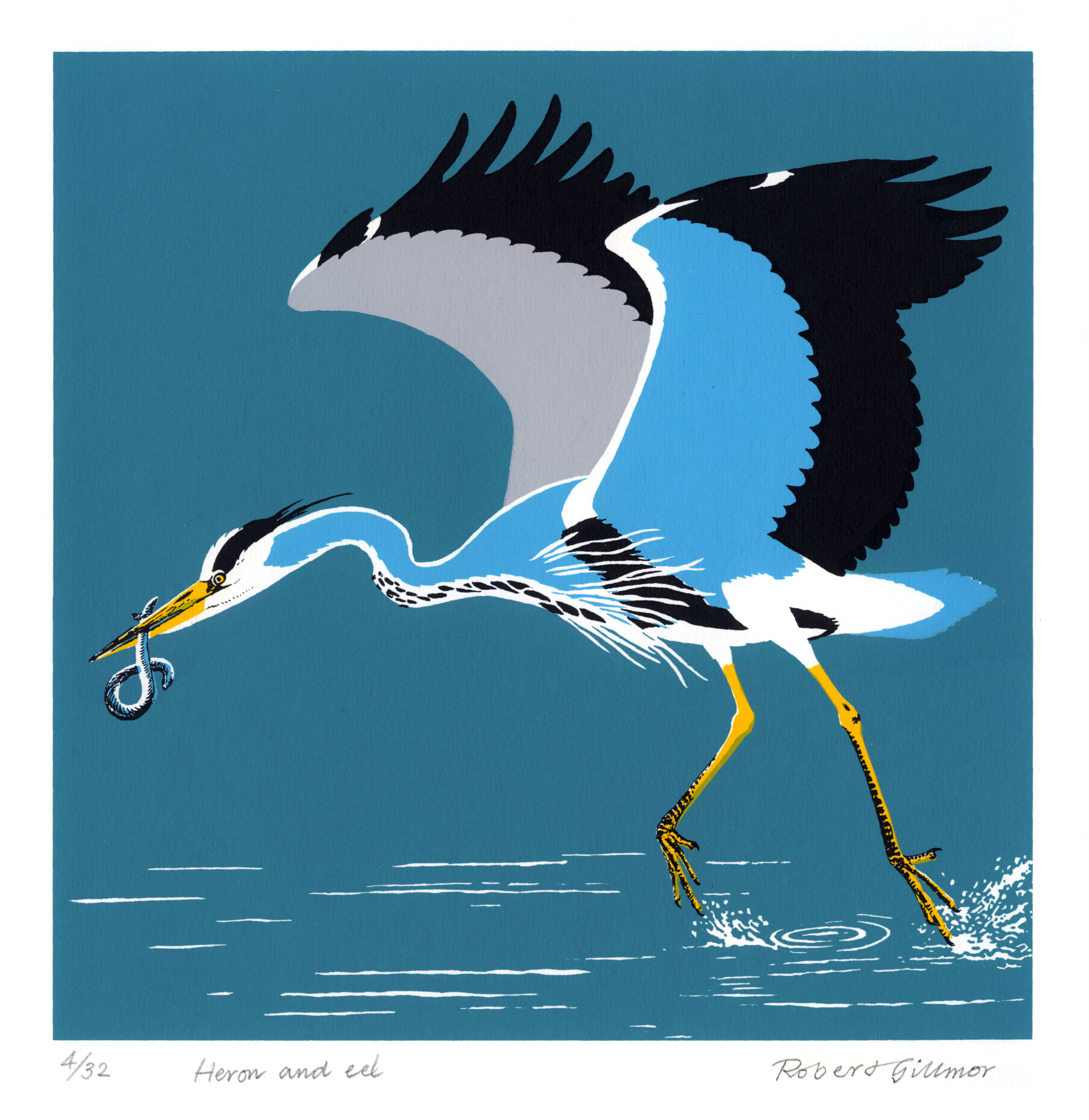 RG

as Promoter and Ambassador of Wildlife Art




As an art historian, RG's knowledge of wildlife art was encyclopedic and he delivered countless lectures on the subject. In particular, he was the leading authority on the work of Allen William Seaby (Gillmor's grandfather), and he was also the definitive expert of the life and work of C.F.Tunnicliffe RA (Editor Tunnicliffe's Sketches of Birdlife, Shorelands Winter Diary, and The Peregrine Sketchbook). RG was Honorary President of The Charles Tunnicliffe Society.

Robert was always generous with his free advice and encouragement to young artists, and through his initiatives of SWLA bursaries and British Birds awards, he has been hugely instrumental in the success of many younger artists. He also acted as external assessor to Dyfed College of Art.

Robert was always available as advisor (unpaid) to galleries, museums, and book projects. Many publishers would first approach RG when looking for artists for collections or book ideas as his opinions on the merits of illustrators were always valued.

Simon Trapnell, Director of Nature in Art Museum writes:

Robert was a strategic supporter of Nature in Art since 1982.

Nature in Art is the world's first museum dedicated exclusively to fine, decorative and applied art inspired by nature. Nature in Art Trust, which owns and manages the museum, was established in 1982 when it had no building, no collection and no funds. Yet with hard work and the indispensible input from strategic thinkers and people with enthusiasm and influence, like Robert, by 1988 sufficient funds had been acquired to purchase a building outright and the beginnings of an important collection were in place. The museum was officially opened by HRH Princess Alexandra in June 1988 and has since been specially commended in the National Heritage Museum of the Year Awards, amongst other accolades.

While Nature in Art was yet a ​"dream" in 1981/2 and we were seeking energetic Founder Council members (Trustees) to take the idea forward, we approached Robert Gillmor as a key person in relation to British wildlife painters and he immediately gave his enthusiastic support. He was at our inaugural meeting in November 1982 and, always at his own expense, was a regular attendee at all Council meetings in London or Gloucester until he retired following his move to north Norfolk.

Robert was the ideal, absolutely loyal Council member — regular in attendance, reliable and expert in doing what he undertook to do, wise and resourceful in ideas and effective in recruiting new members and spreading the word.

Robert's work is held in the permanent collection of the museum. Such is his place in British wildlife art, he had to be represented in our collection in perpetuity. In addition, his leading role in contemporary wildlife art and the high regard in which he is held by the artist community was instrumental in enabling us to work with living artists and develop strong links with nature-inspired artists both at home and abroad. He has also assisted us in sourcing loan works from public and private collections.

Since retiring from the Nature in Art Council, Robert continued to be actively involved in our programmes. Such enthusiasm and dedication to Nature in Art had a tangible effect on our activities and progress. Over the years he generously gave his time and skills to work with the public at Nature in Art contributing to our varied initiatives to promote the genre of wildlife art. His wonderful communication skills and willingness to share and encourage significantly contributed to our desire to always be accessible and professional. His willingness too, to always be available to call on for advice was hugely appreciated. ST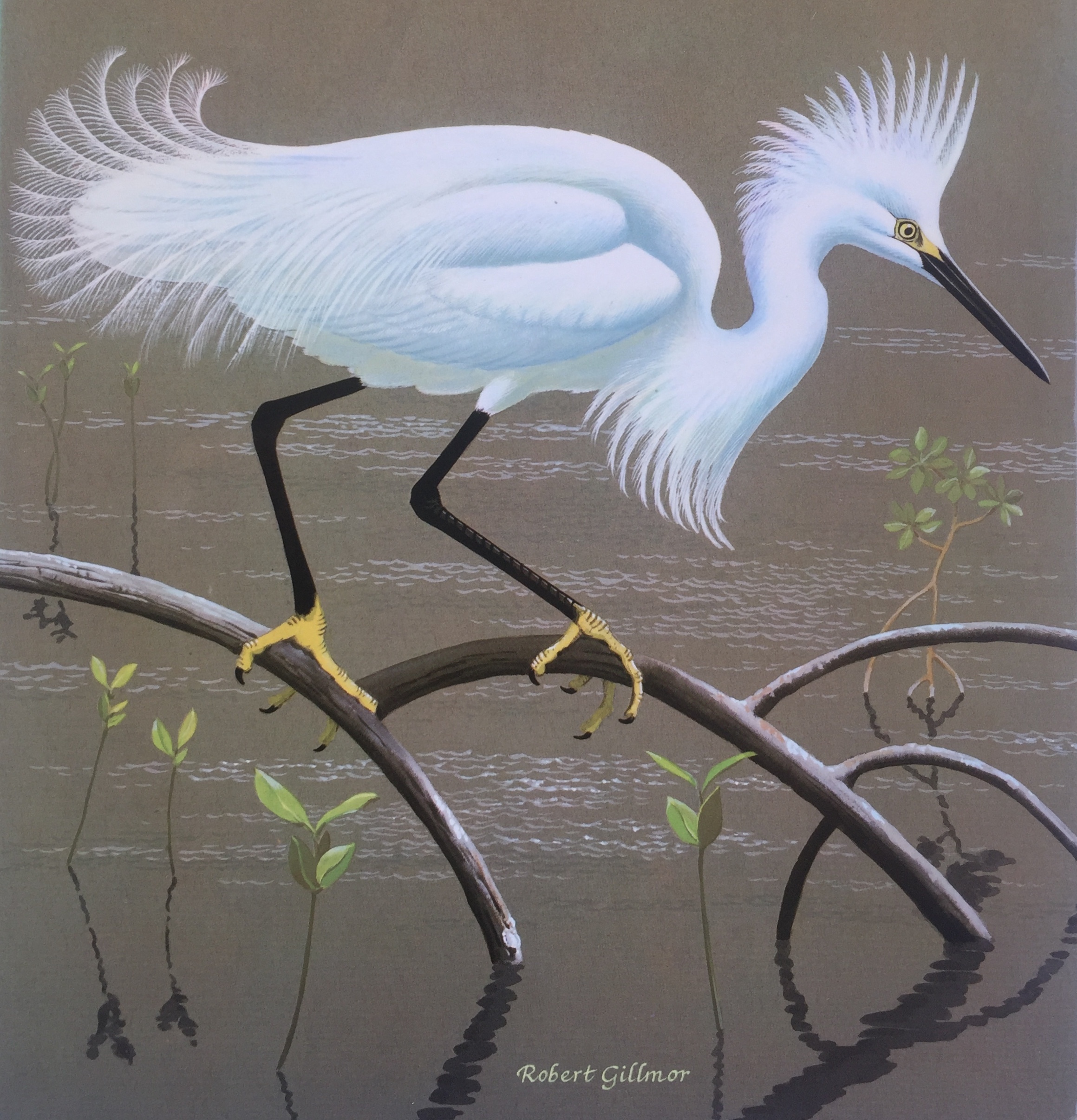 RG

and Reading




Robert was born in Reading in 1936 and lived there until 1998. He has a long association with town's ornithological and artistic communities. He studied at Leighton Park School (1949−54), and further at the Fine Art Dept, Reading University (1954−59) obtaining a National Diploma in Design and an Art Teaching Diploma. He returned to Leighton Park School taking the post of Director of Art and Craft (1959−65).

His voluntary posts included Reading Ornithological Club (Secretary 1957–64, Chairman 1964–67, Vice President 1967–71, President 1971- 98); Reading Guild of Artists (Vice President 1964–69, President 1969–84); Berks, Bucks & Oxon Naturalists' Trust (Served on council 1975–78). In recognition to his services to Reading, a retrospective exhibition encompassing his life and works was held at the Reading Museum October 2011 – April 2012.