Published on Thursday, 12 May 2022
| Members' News
New Drawing Course at Clayhill Arts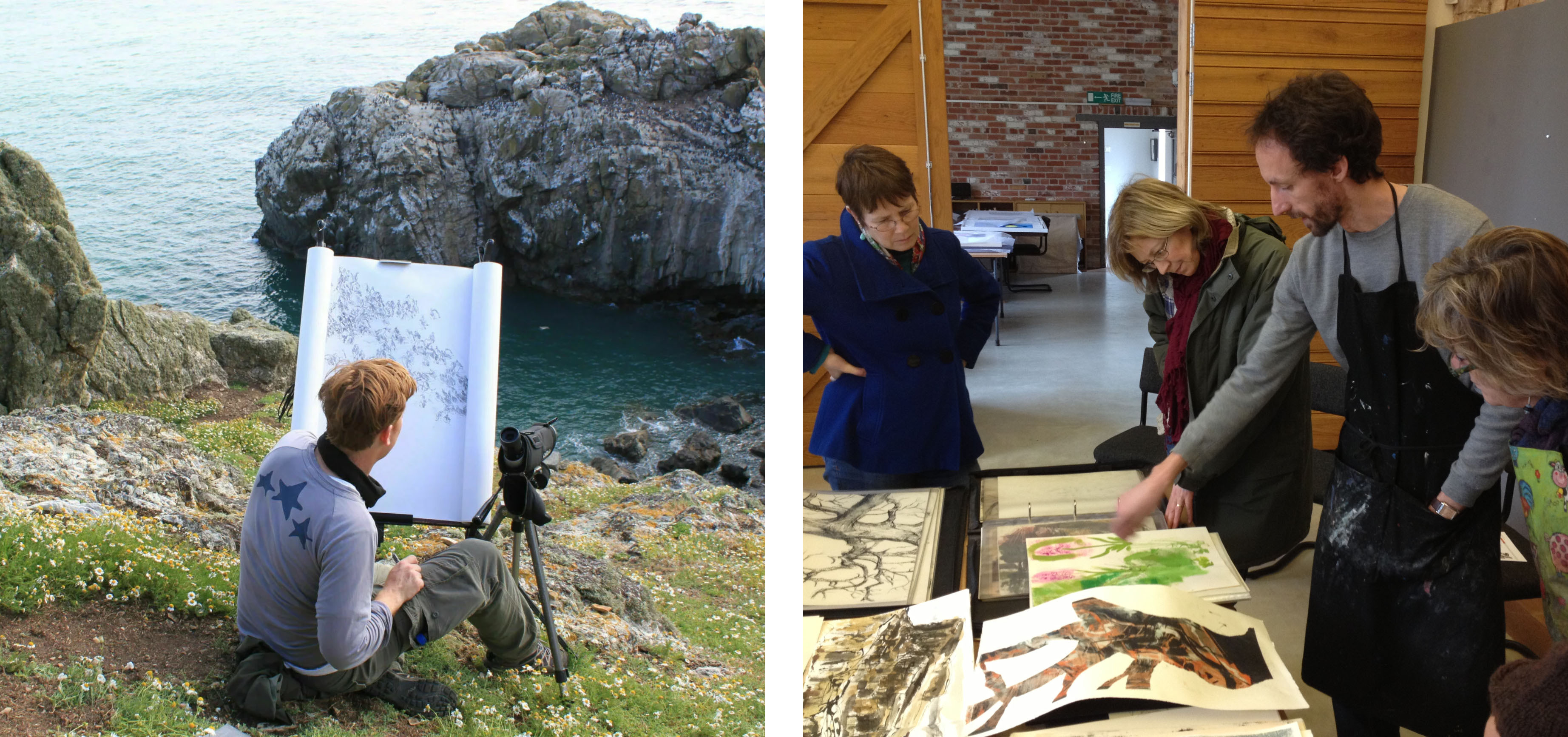 Drawing the Natural World is a new residential course based at Clayhill Arts in Somerset, led by Chris Wallbank SWLA and Nik Pollard SWLA, taking place this September.
During the 5 day course, a series of tutor-led workshops will cover approaches to observing, drawing and revealing different aspects of the natural world. Whether investigating vast outdoor spaces and mega-fauna or delving into the microscopic landscapes of hedgerows, meadows, ponds and insect habitats found on our doorstep, the course aims to engage participants in contemplating the natural world from different perspectives.
Workshops will celebrate drawing outdoors, focusing on subjects ranging from depicting space in a landscape, wildlife from life and responding intuitively to the sensory world of flora and fauna experienced up close. These explorations will take place within Clayhill Arts' 140 acres of varied natural habitat, providing excellent opportunities to study the birds, insects, flora and changing landscapes of a traditional farm in September. There will also be an opportunity to develop strategies for drawing some of the world's largest and most charismatic fauna during studio-based sessions as well as a chance to work at one of the nature reserves or landscape heritage sites found locally.

As the course progresses, participants will be able to revisit the workshop theme that inspired them the most and use it as a springboard for developing their own self led projects in response to the natural surroundings of Clayhill Arts. Both one-to-one and group tuition will be provided throughout the week alongside a good provision of diverse artist examples for reference use. This course is suitable for all levels of experience; artists who wish to build on an existing portfolio, creative newcomers or anyone interested in engaging with the natural world through observational drawing and mixed media.
Drawing the Natural World runs 1st — 5th September 2022 at Clayhill Arts