Published on Friday, 19 February 2021
| Members' News
| Workshops
Online Workshop: Drawing in the Wild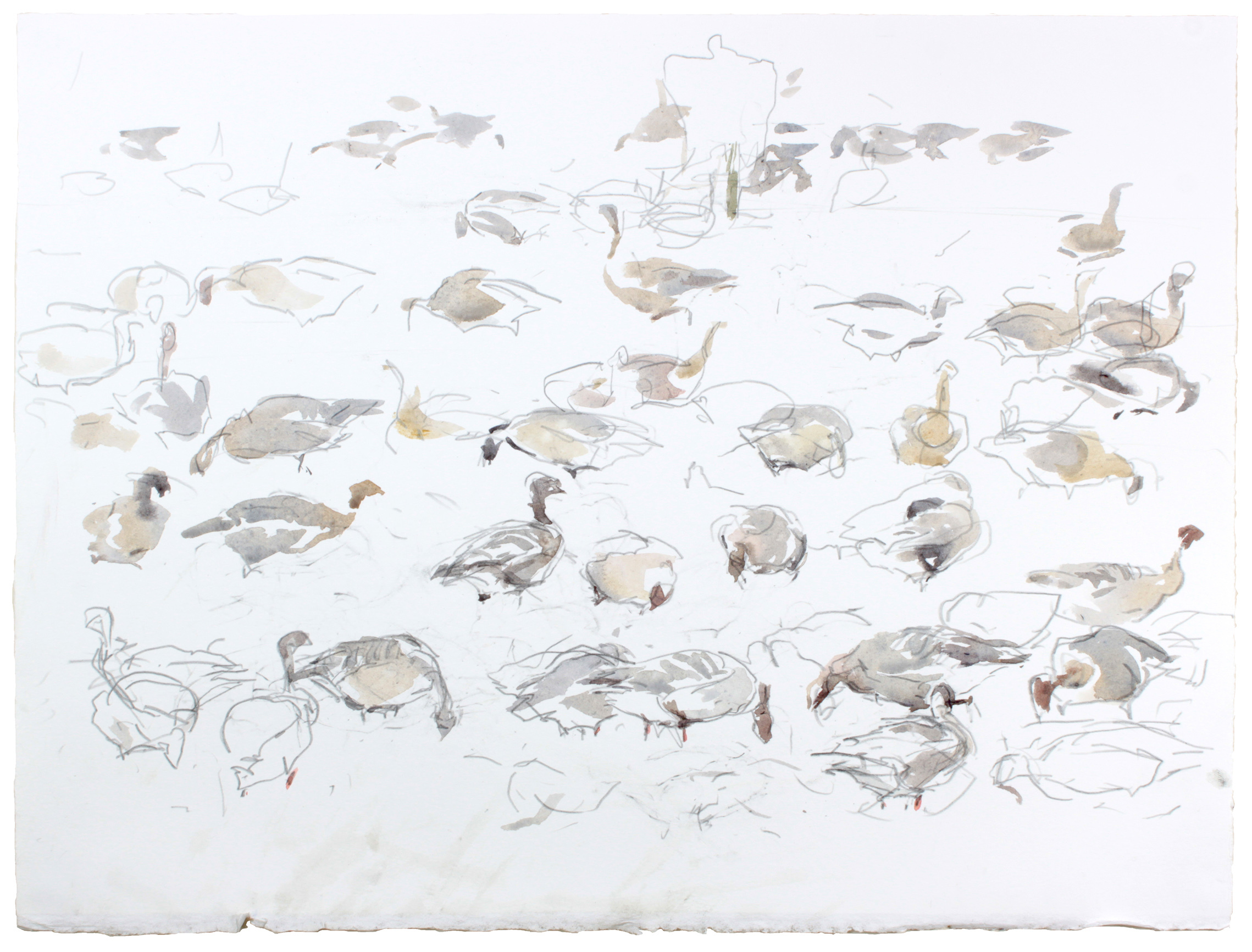 Course Description
Join Chris Wallbank SWLA for this live online course using film, including the tutor's own footage of wildlife, to transport us into the great outdoors.
Drawing can be a means of connecting more closely with the natural world, even when nature is viewed at a distance through digital media. Without leaving home, participants will be introduced to the challenges of drawing nature in the field and develop strategies for capturing a sense of the wildlife subject in its habitat. Drawing will also be used to investigate the spaces we inhabit, as we try to expand our perception of those most familiar landscapes and see new wonder in the nature found on our own doorsteps, outside our windows and around our homes. With diverse artist examples for reference, we will develop inspiration for our own compositions using a range of different drawing media. Each week we will make drawings based on one of these themes; drawing from film, from life, from art and from imagination. Above all, every session will aim to introduce a new experience of connecting with the wild that is achievable from home and will equip participants with a range of approaches to drawing in nature that can also be developed in their own time; perhaps alongside an existing art practice, or simply as a form of recreation, meditation and mindfulness.
Dates Tuesdays 2, 9, 16, 23 March
Times 10am – 12.30
25 places available
Book online via Oriel Davies
This workshop is suitable for all abilities and is free to attend but Oriel Davies suggest a voluntary donation to support their continuing work delivering workshops, events, activities and projects.