Published on Monday, 3 May 2021
| SWLA News
| Exhibitions
Lighter Days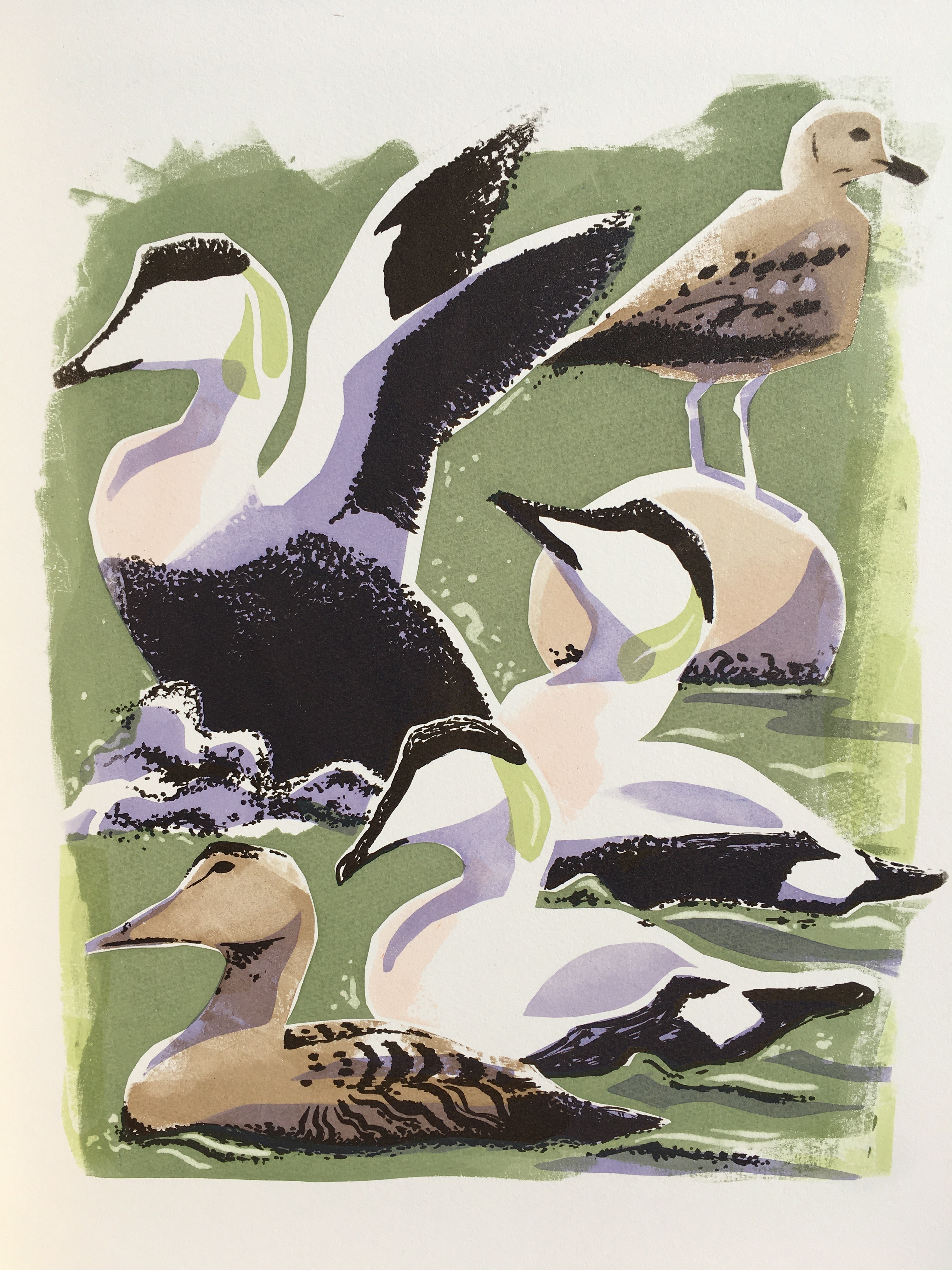 This is the second on line exhibition of selected works by member artists. Lighter Days reflects the easing of lockdown and the coming of spring, and includes a lovely range of work from original prints, paintings and sculptures.
Often easy to see and numerous, birds are a much loved subject for many of the SWLA artists. Most SWLA artists create their work after spending time observing their subject from life. Robert Greenhalf has used his sensitive approach to capture magpies in oils and Esther Tyson uses economical brushstrokes in her studies of snow buntings in the same medium. Painter Richard Johnson has a range of lovely pieces including kingfishers and lapwing and fellow watercolour artist Michael Warren has three pieces including a landscape work celebrating yellow wagtails.
Curlews and dippers have proved popular subjects with artists. David Bennet, Darren Rees and Federico Gemma have works featuring curlew and Ben Woodhams has a body of work featuring dippers. Both Chris Sinden and Brin Edwards have examples of their interpretations of dippers as well.
Many species of shorebirds appear within this exhibition. The approaches range from the vibrant and lively oystercatchers in Kim Atkinson's work or the similarly colourful Ringed Plovers from Brin Edwards to the more muted tones of Max Angus's avocets or Peter Partington's Tideline Godwits.
Moving away from birds associate member Louise Scammell has been using her scuba diving skills to capture the underwater world. Her original monotype prints of jellyfish are particularly atmospheric.
David Bennet has work featuring otters and hares as well as various species of British birds. Sculptor Harriet Mead has been inspired by the numerous hares in the Brecks where she lives and Kittie Jones has been busy watching the wildlife of the shore including a ​'Mooching Seal'. Chris Sinden has a charming hedgehog linocut available as well.
Part of the enjoyment of seeing wildlife is experiencing the landscape and surroundings. Darren Rees, Kim Atkinson, Marco Brodde and Carry Akroyd are among several artists who have looked at the wider picture in their own unique styles.
There are numerous other works to savour including charming prints by Richard Allen, Richard Jarvis and Johnnie Foker as well as sculptures by Adam Binder and Nick Mackman. To see more work go to Lighter Days.