Published on Saturday, 1 December 2007
| Bursary reports
| The Natural Eye Bursary
Helen Bullard - The Natural Eye Bursary Winner 2007 Report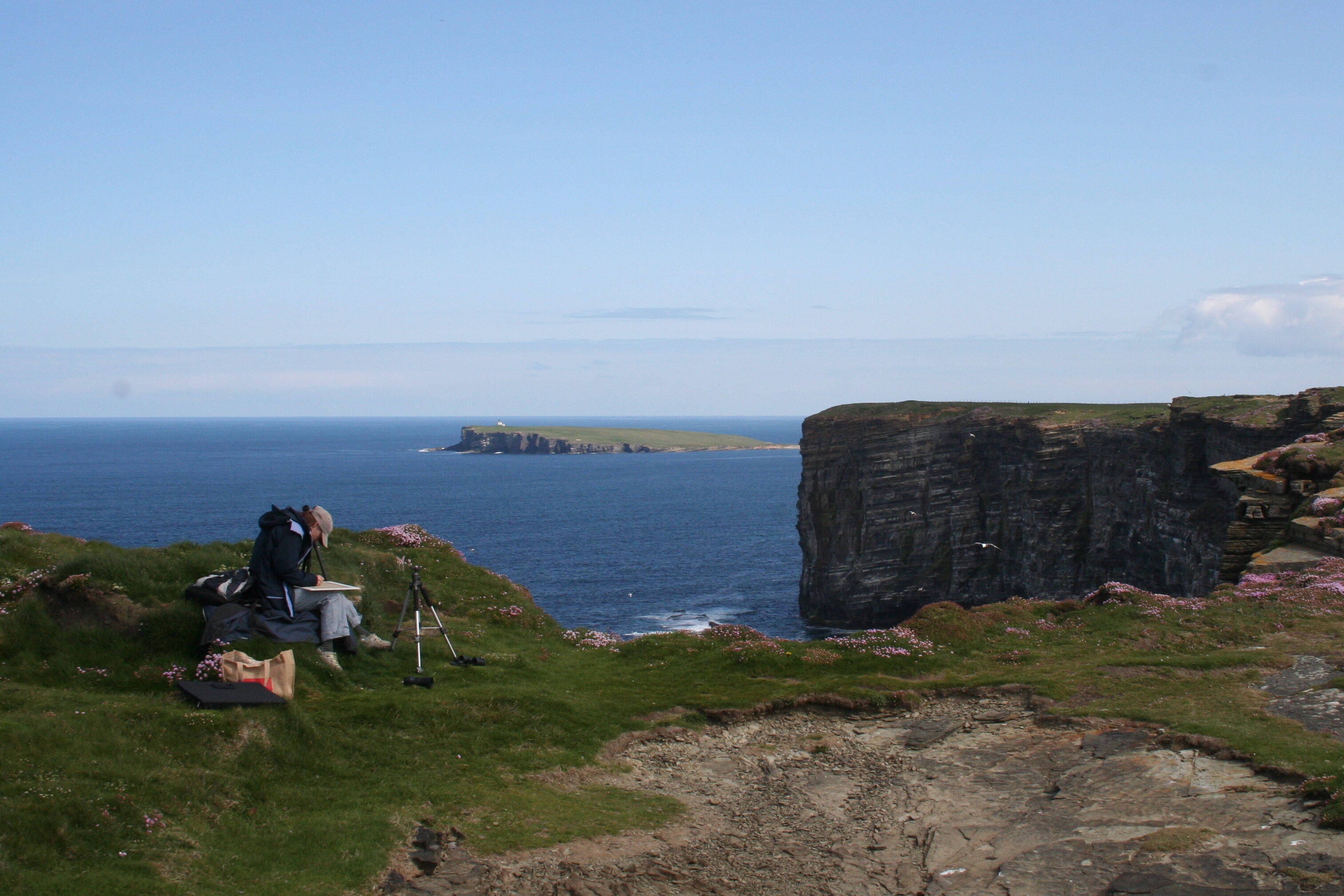 The bursary also enabled me to experiment with large installation and interaction with large audiences, and to experiment with risk as a practitioner. This support was an absolutely invaluable asset at the time, and formed a basis on which to build my working philosophy

Helen Bullard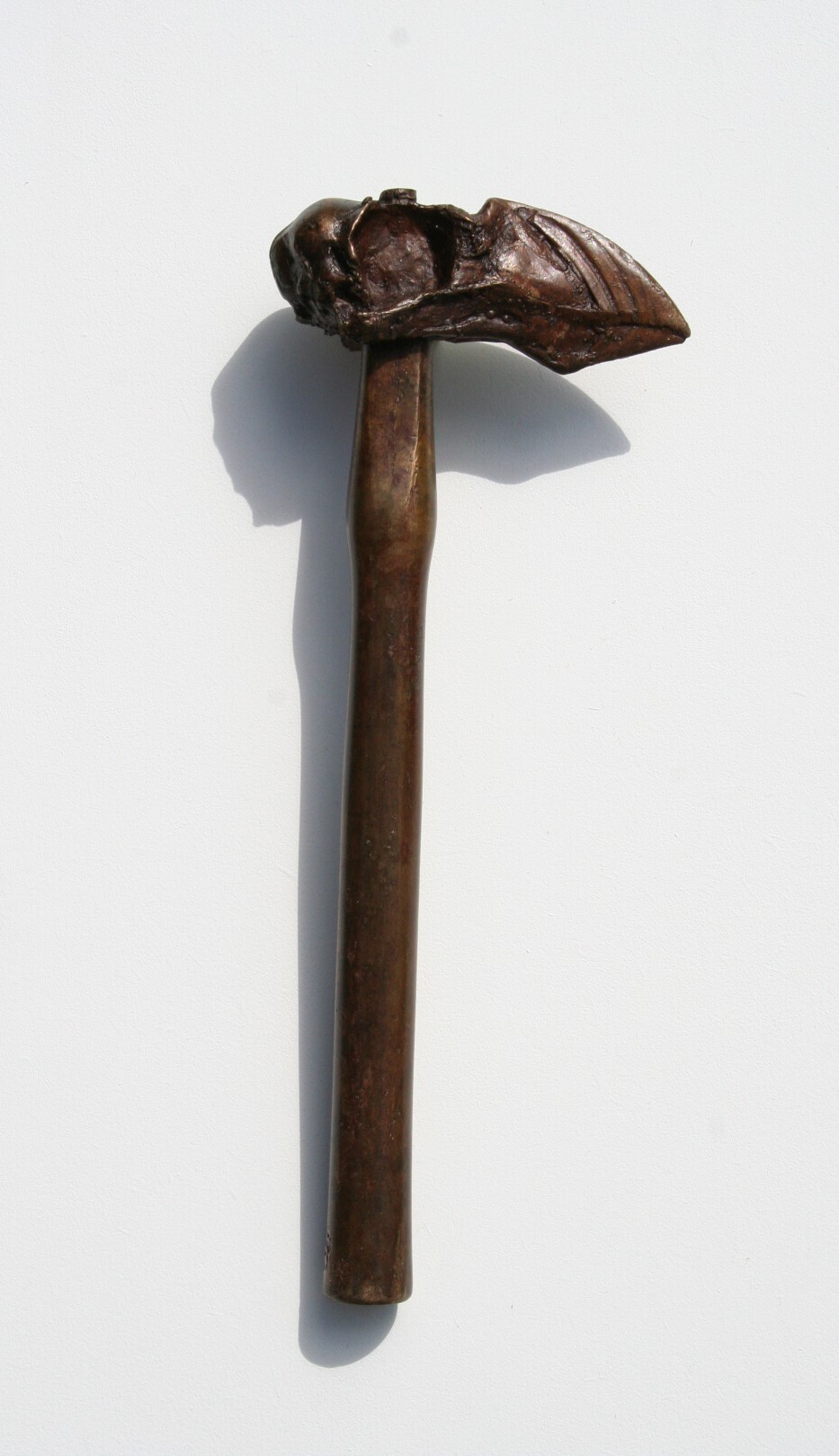 My bursary project was based in the Orkney Islands, researching diving birds during spring 2008. Paintings were made in the field in Orkney (particularly of Loons) and other notes and observations made during the visit complimented surrounding research that fed the final installation. The result, 1 Fathom Deep was an interactive sound installation with sculptural and drawing/​painting elements. Visitors listened to recordings of diving birds, mainly Loons, and were asked to write down their phonetic interpretations in a field guide styled notation. It was designed to encourage a contemplation of the task of the field researcher and the difficulties that we take for granted. I also wanted to encourage people to notice the beauty of phonetics and language, and the awkwardness of transits between water, land and sky.
Above all, the SWLA bursaries gave me confidence at an early stage of my career as a practicing artist. I feel that this confidence injection at a critical stage in my development was fundamental in the development of the philosophy I now hold – that anything is possible if you are driven to achieve it.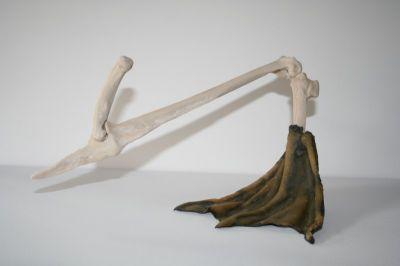 The bursaries also gave me the opportunity to make necessary approaches to other professionals and enthusiasts (scientists, researchers, authors, curators etc) knowing that I had a solid reason and backing, and a tangible project outline. This interdisciplinary research was a method I was attempting to develop before being awarded the bursary, but has now become a particularly strong and entrenched feature of my practice.
The bursary also enabled me to experiment with large installation and interaction with large audiences, and to experiment with risk as a practitioner. This support was an absolutely invaluable asset at the time, and formed a basis on which to build my working philosophy. Interactive installation was unusual for the SWLA at the time, but their acceptance of my work for their exhibition reassured me both in my ability to demonstrate a valid and worthwhile contribution, as well as a high standard of practice. The resultant 2008 exhibition gave me the opportunity to invite peers and contemporaries to see my installation at the gallery — a great space — which led to an invitation to exhibit the work at The Animal Gaze: Contemporary Art & Animal/​Human Studies — Whitechapel 2008.
My practice continues to engage a cross-disciplinary approach and my research leads me to work with a wide range of enthusiasts, academics, scientists and curators to discuss their work and research, and to engage mutual interests in the animal/​human question. I also draw my own observations from life in the field. In 2009 I was commissioned to research and make Animus flux a large solo Installation exhibition, and to organise the symposium Pidgin Language: Animals, Birds and Us which drew together a wide ranging delegation of panellists and participants to discuss animals in art, culture and science. I continue to research, speak and make work about language, and will be speaking about Interdisciplinary practice during Tertulia at Bristol's Arnolfini, July 2010. I run workshops on various aspects of professional practice, and my essay Fostering Pidgins is due to be published in October 2010, Art & Research: A Journal of Ideas Context and Methods – special edition Art & Animality.