Published on Monday, 12 October 2020
| SWLA News
| Exhibitions
A Host of Hares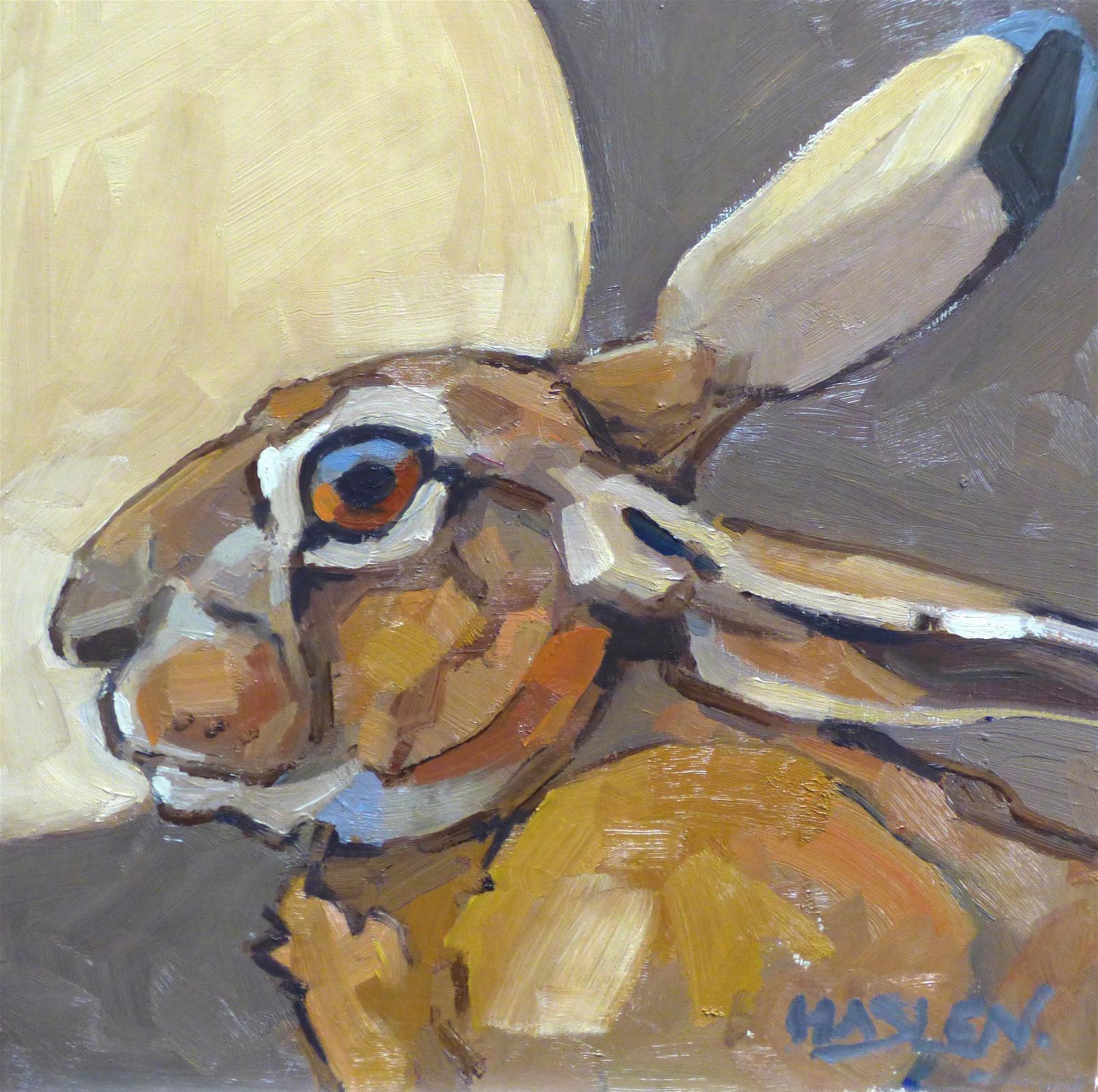 Hares are a very evocative mammal — linked with ancient cultures, myths and legends in many countries across the world they are imbued with symbolism and associated with witchcraft, changelings and madness amongst other things. Within the context of the SWLA, the characteristics of the hare as an athletic creature rather than a possible witch is more likely to inspire our artists and this year we have several works on show celebrating these beautiful animals.

Suffolk based artist Andrew Haslen knows hares inside out having reared orphaned leverets that his spaniel found and retrieved on farmland near his home. His book the ​'The Winter Hare' documents his experiences and is a delightful collection of drawings painting and prints inspired by the wildlife around his home. There are three paintings and an original print of hares by Andrew in the Natural Eye exhibition this year.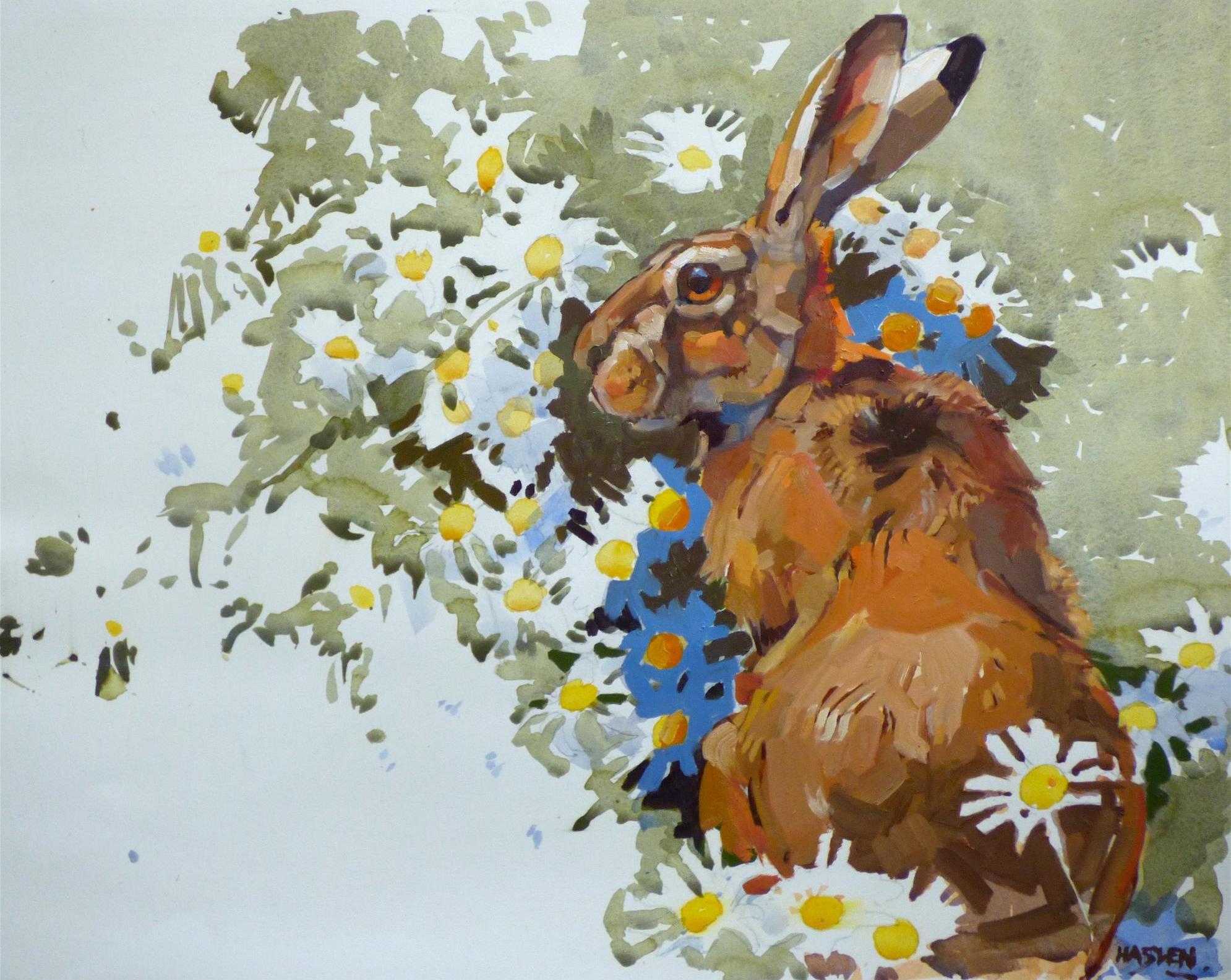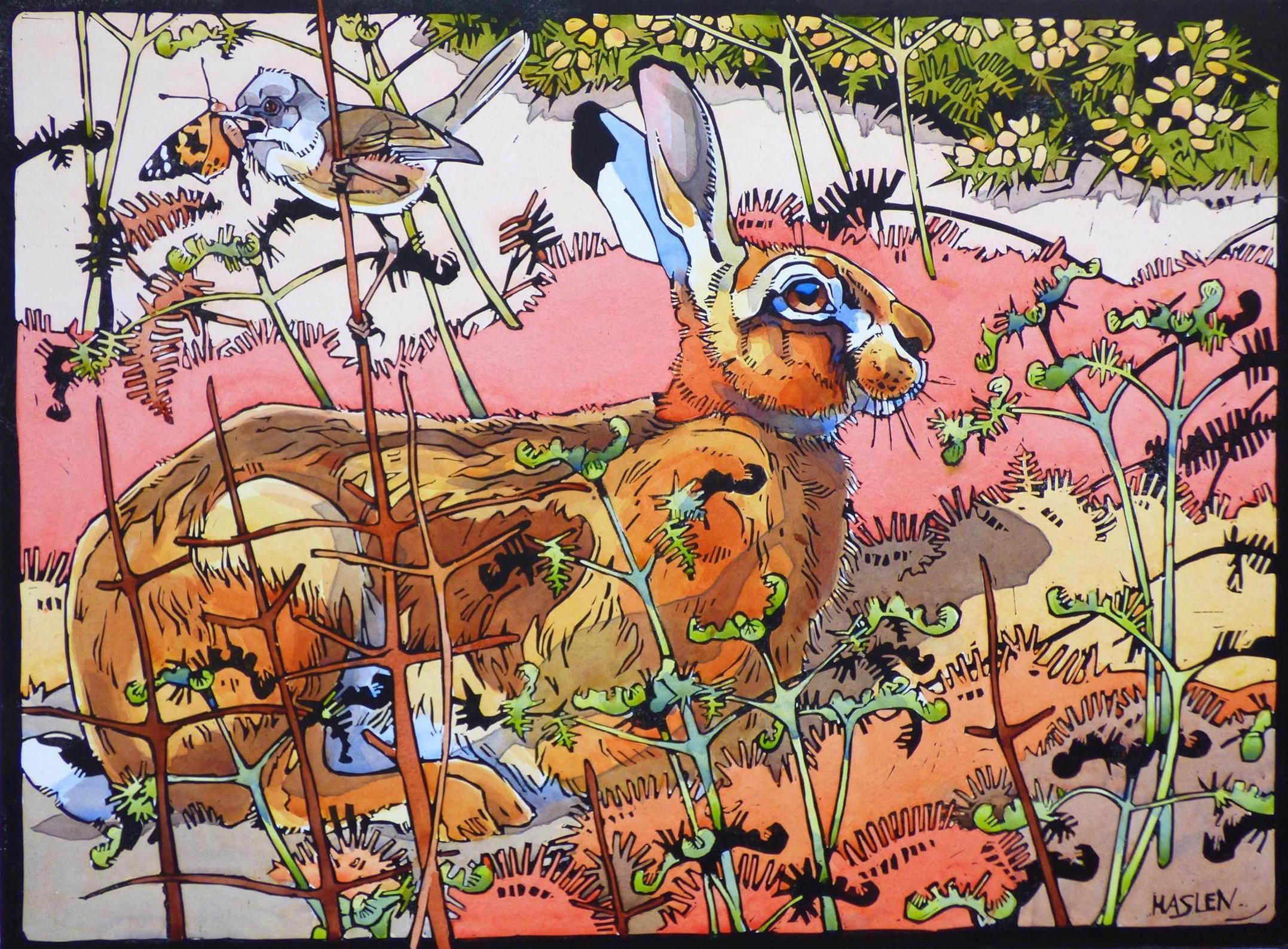 Society President Harriet Mead is fortunate to see many hares in the fields around her home in Norfolk. Using old tools to create her sculptures ​'Lockdown Hares' is set on an old disc from a harrow which is particularly appropriate for these farmland mammals and the simple ​'Red Hoe Hare' is made with a limited number of items including a hoe, horseshoes and g clamps.
Another sculptor to create a hare for the exhibition this year is Simon Griffiths. His ceramic sculpture of a resting hare is life sized and he has used the clay to great effect to create a beautiful earthy texture.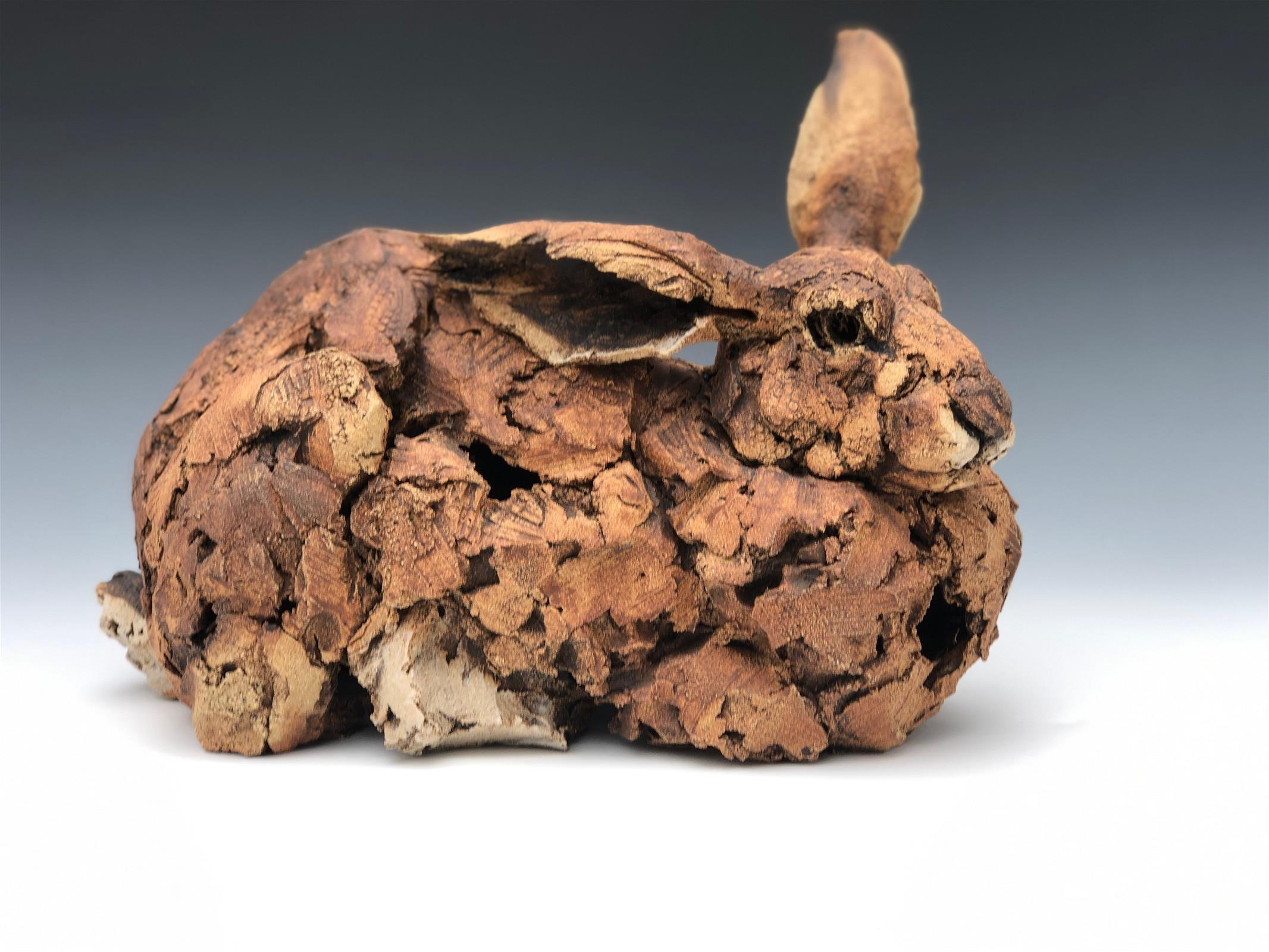 Orkney based painter Tim Wootton has been looking at hares near his home on South Ronaldsay. His beautifully observed paintings of local wildlife are packed with energy and these two oils are no exception and would look beautiful hung together.

Matt Underwood has created a large woodblock print of a running hare and Peter Partington has been inspired by the hares he sees in the fields near his home in Suffolk. Max Angus has been similarly moved by hares. She has created one of her linocuts using earthy colours to capture a hare running amongst the North Norfolk dunes.
So whether in clay or welded scrap, oil or original print artists have found ways to show their love of this magical creature. Follow this link to buy any of these works and view others in the exhibition.