Published on Tuesday, 8 January 2019
| Members' News
Greg Poole 1960–2018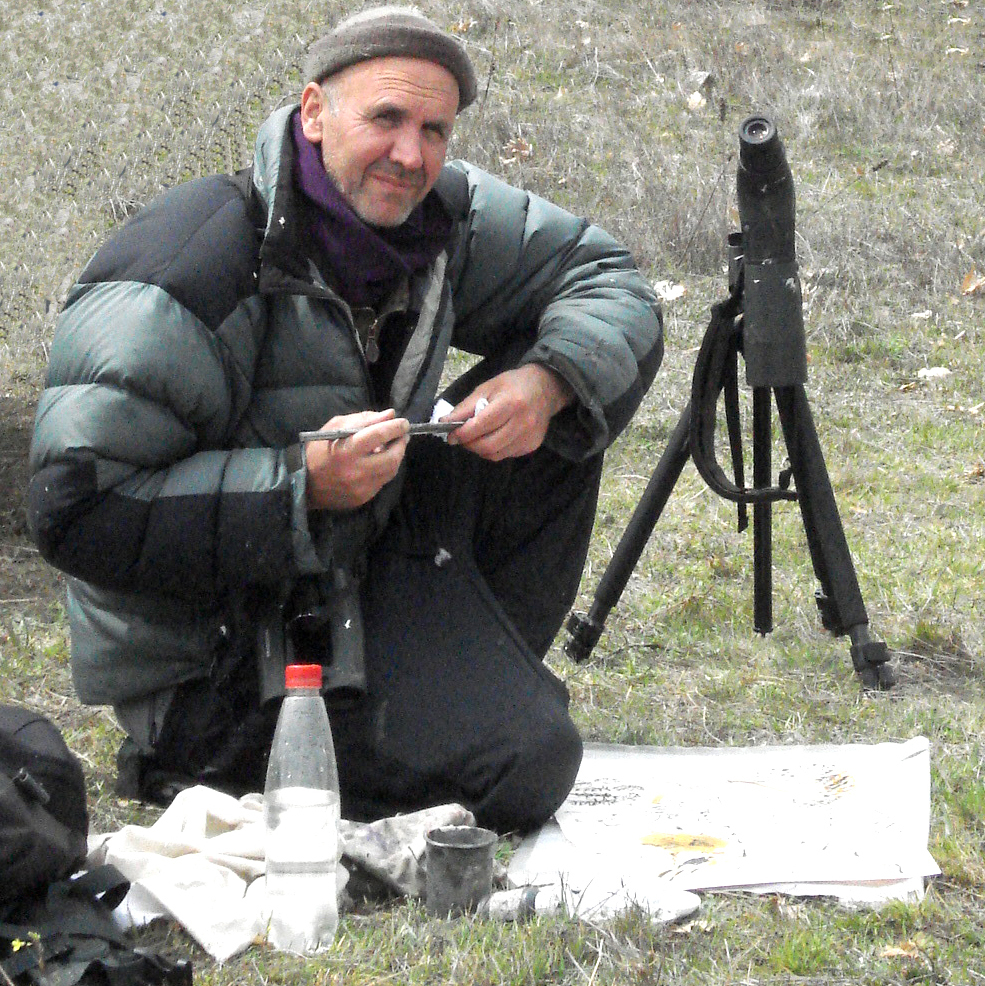 The Society of Wildlife Artists is deeply saddened to share the news of the untimely death of artist and SWLA member Greg Poole.
Greg was a distinctive artist and a unique character. He epitomised what it is to be a wildlife artist in the world today – an exceptional naturalist who was able to find equal interest and inspiration from the big game of the African plains and the local insects watched and recorded on his Bristol allotment. Most importantly he translated these experiences into unique works that combined a strong sense of composition and drawing, with a playful approach to the paper edge and a strong sense of rhythm across the surface. Anyone who had the privilege of witnessing Greg work will have seen him sitting and looking for a long time before making swift, calligraphic marks on paper often turned away from the subject matter but ​'with senses still full of the place, hearing birds, smelling the vegetation, feeling the wind or sun and starting to paint'. His field sketches combine a deep understanding of the creatures he is depicting with evocative, sparse descriptions of their habitat and occasional scribbled notes about behaviour. They are often works in their own right as well as serving as starting points for the relief prints and monotypes for which he is best known.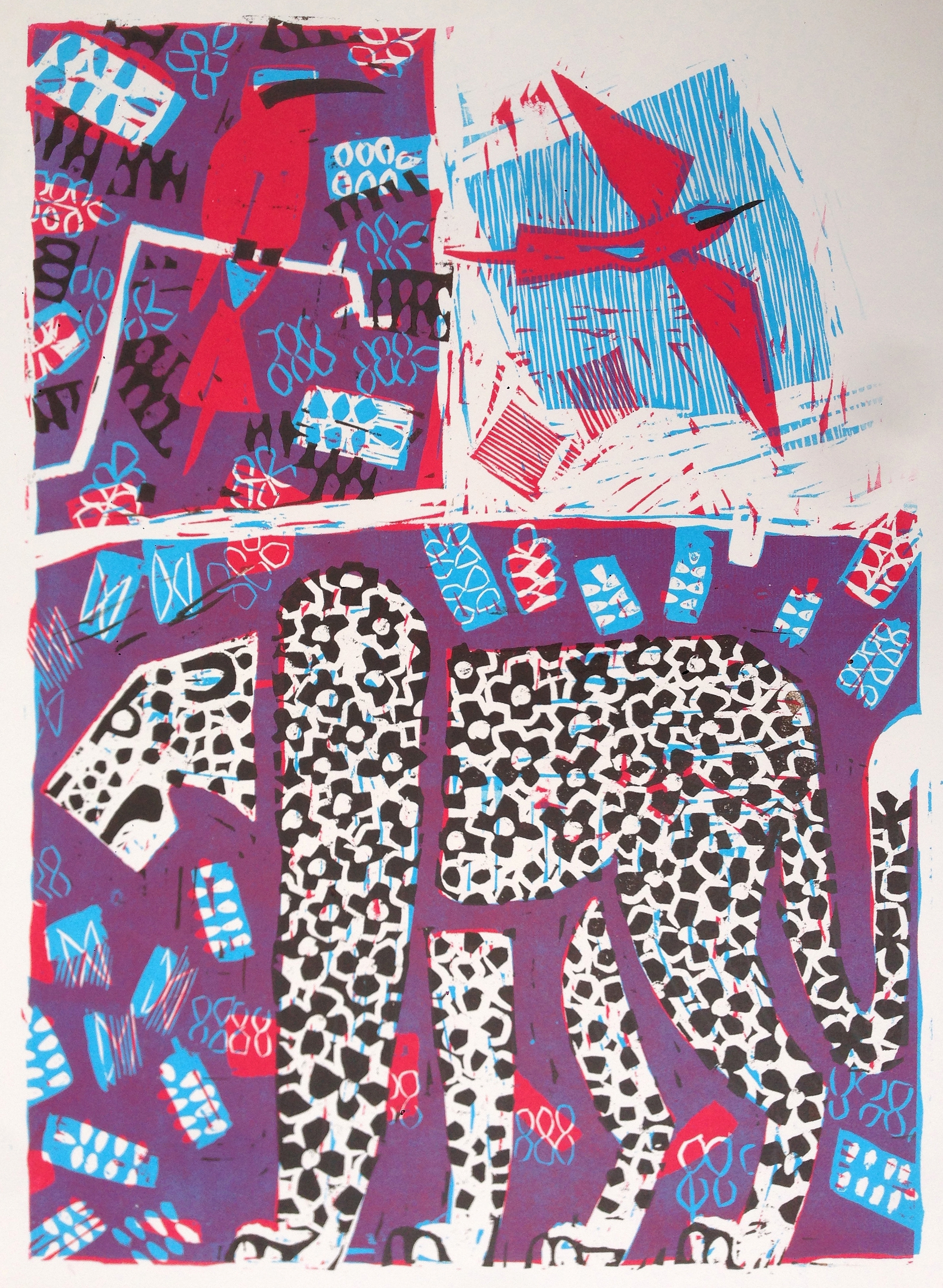 Greg originally studied Zoology at Cardiff University and it was on a field trip soon after graduating that he had an experience which changed his priorities and turned him towards becoming an artist.
'I was with one other ornithologist, in a tent on a beach ridge hundreds of miles from the nearest people. Icebergs offshore, caribou migrating, arctic fox on the neighbouring ridge and all kinds of exotic birds in this near 24 hour clear light. It was a sensory overload and I didn't know what to do with it. Some of the time having to retreat into the tent. I made the resolution to find a way of expressing what I was seeing as soon as I returned to Britain.'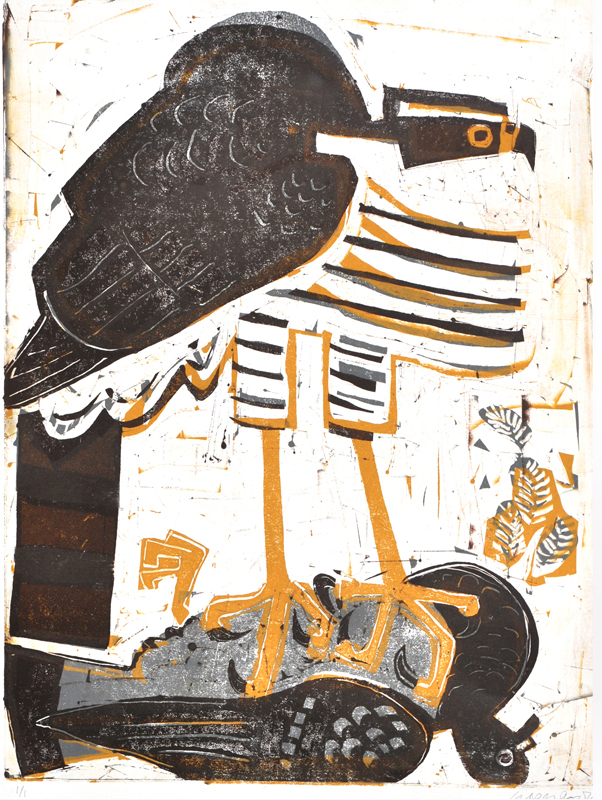 After this he sought out a year on a Foundation course at Manchester Polytechnic which gave him the tools to begin to establish himself as an artist and illustrator with a strong focus on the natural world.
Greg first exhibited with the Society in 1991 and was elected a member two years later in 1993 — he served on the Council a number of times and was an active member. Greg took part in many of the projects and residencies over the years, including Aig an Oir and BTO Flight Lines in Senegal and more recently the Turkish Sweet Gum project, Wallasea Island and Kingcombe projects. Among other accolades Greg received the RSPB Art Award for a piece he made in response the Wallasea Project in Essex and was awarded the Birdscapes Gallery Printmaker's prize.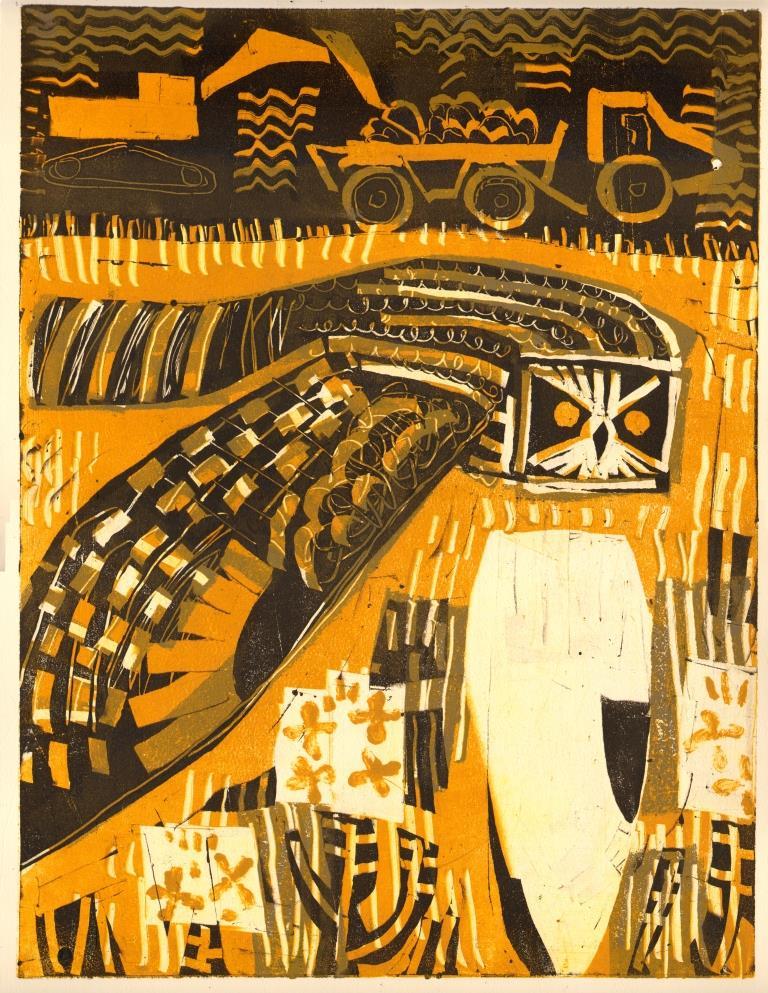 Greg was a natural teacher, he was generous with his energy and had a reputation for his insightful and honest feedback. He joined the John Busby Seabird Drawing course as a tutor in 1996, working alongside his good friend and long-time collaborator David Measures amongst others. Through this he was able to introduce a number of new field artists to the Society who he has championed and mentored in recent years.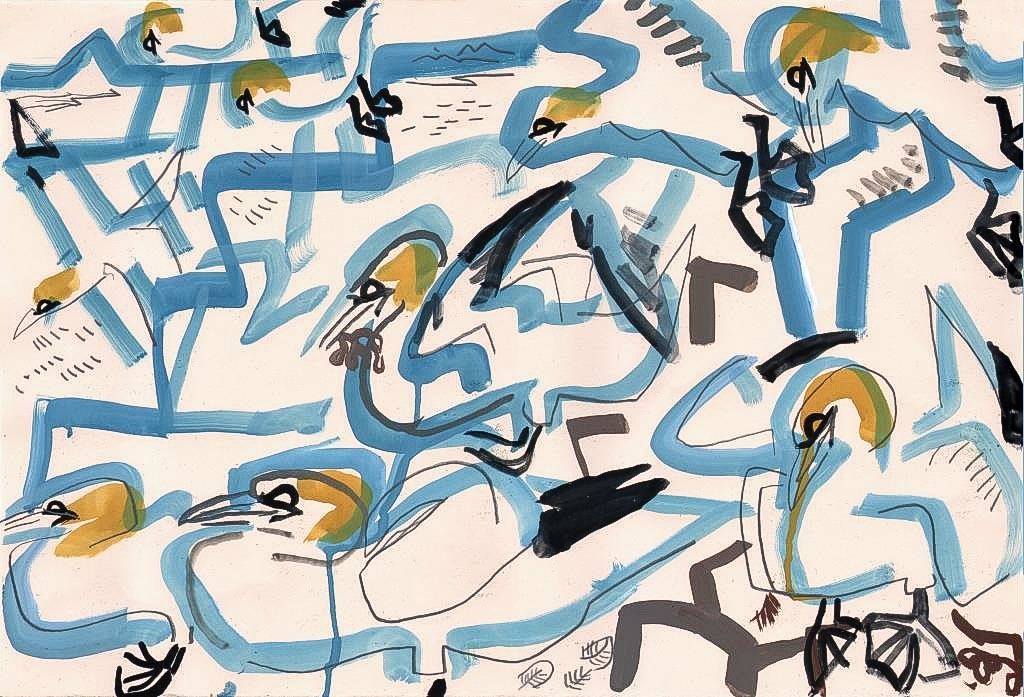 A committed conservationist, Greg gained enormous pleasure in transforming his garden and adjoining allotment into a wild flower meadow which he dedicated much of his time to in the last few years.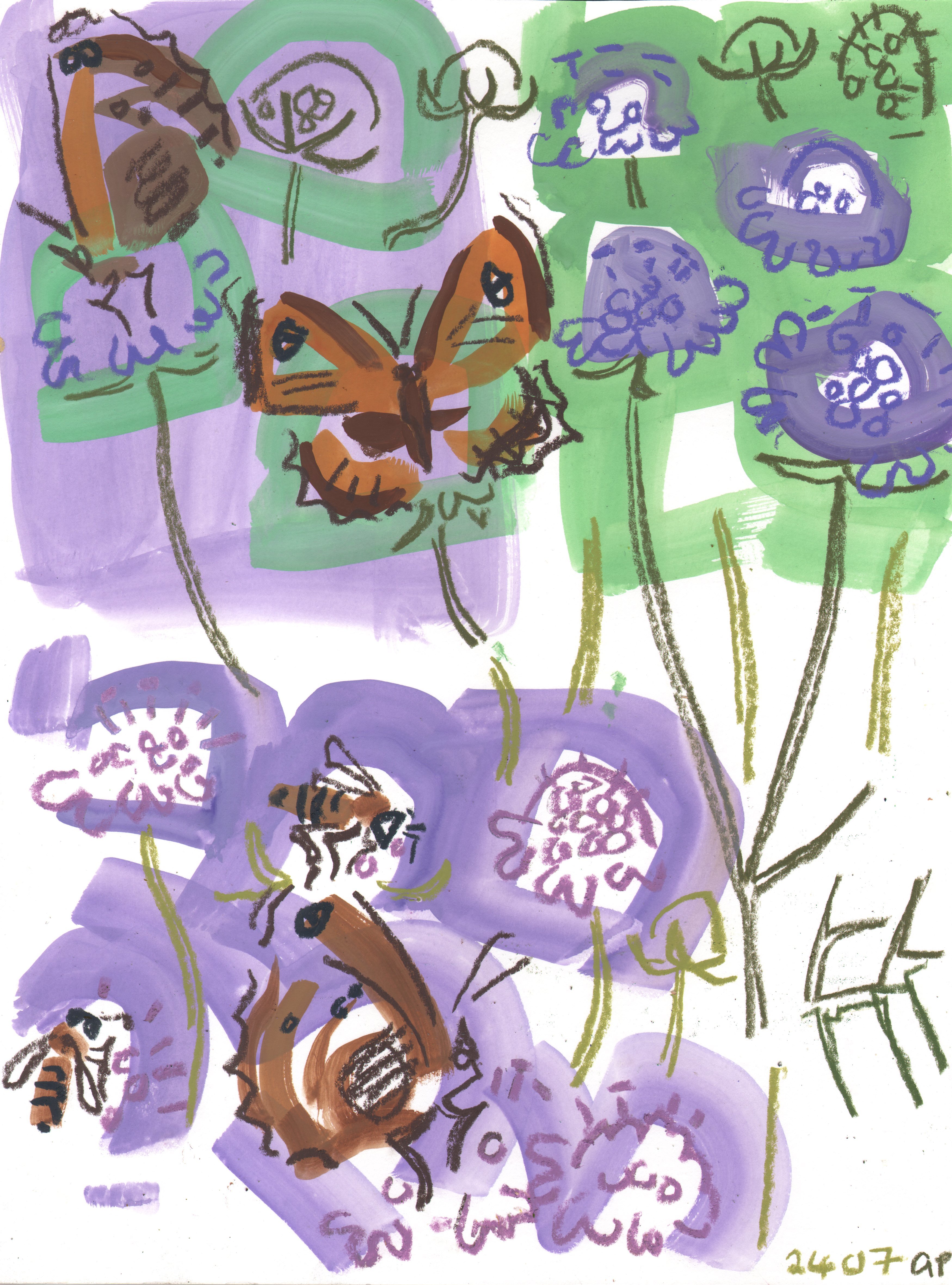 He had a wonderful capacity for knowledge and could also ​'see' the relationships between plants, birds, animals, insects and human activity in landscapes – these elements were frequently combined in his creative output.
Greg was born in Bristol in 1960 and died on 28 December 2018 after complications from a heart attack.
The SWLA will be collecting funds in Greg's name for suitable bursaries such as places on the John Busby Seabird Drawing Course. Details of how to donate will are at the top of this page.