Published on Tuesday, 6 December 0001
| Members' News
Bursary Awards 2017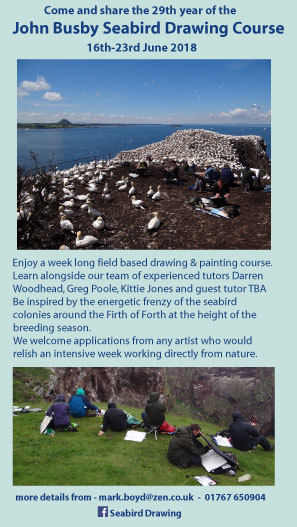 The Society of Wildlife Artist is offering 3 bursary awards for the 2018 John Busby seabird drawing course. (full details of the award here). The bursary winners will be notified on January 10, deadline for entries is November 30th.
The drawing course is an intensive 6 day experience on the Firth of Forth. We welcome applications from artists in all disciplines as well as naturalists/​scientists/​conservationists who would like to develop means of interpreting nature artistically.
The main criteria for selection is a sample of existing fieldwork. We value vigour and intensity of observation from life rather than more finished studies.