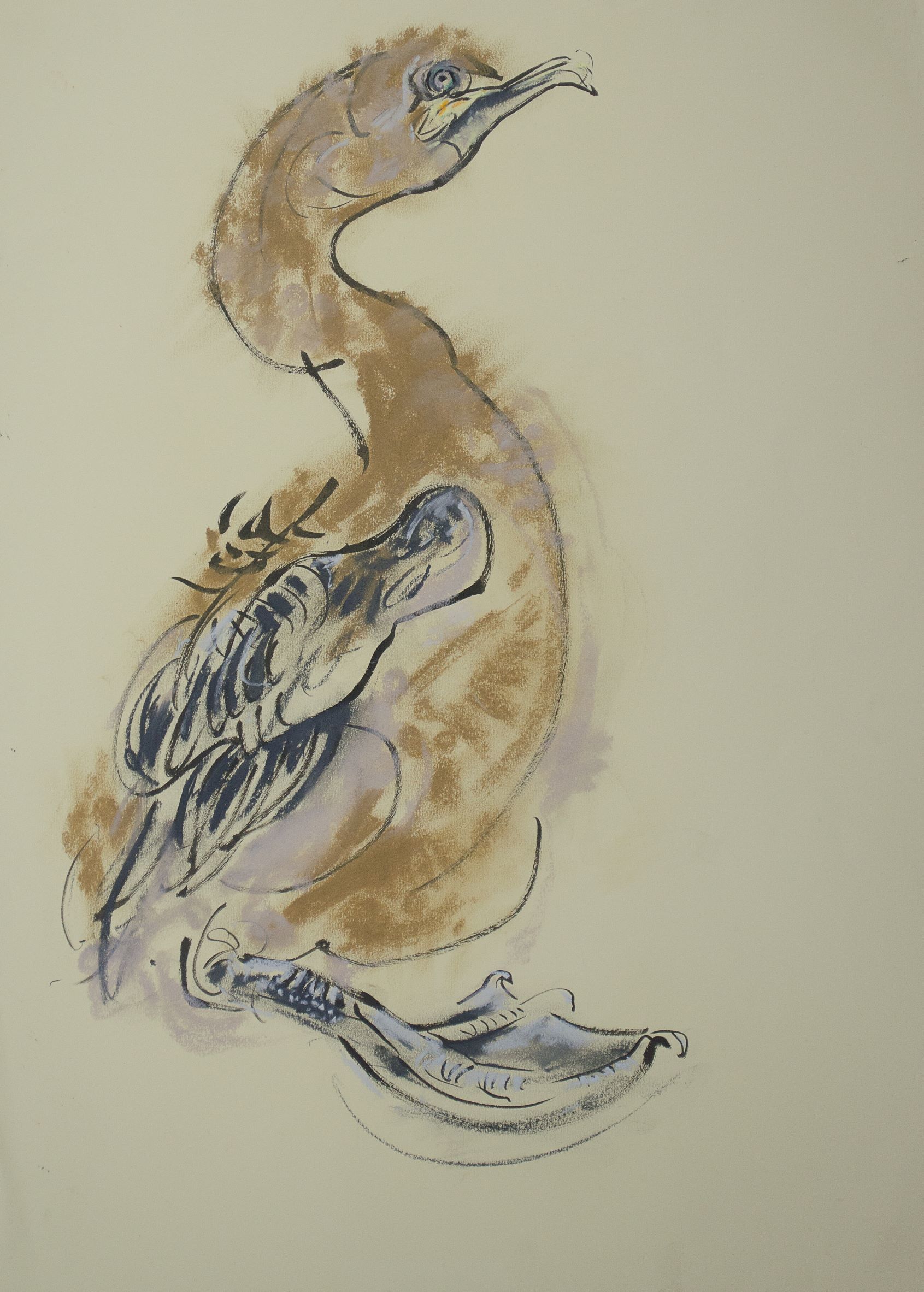 Wynona Legg
Wynona is based in the South West where the wildlife rich coasts and tangled farmland of Cornwall and Devon have been a constant pull on her focus.
Wynona became an Associate member of the SWLA in 2019 and was awarded the inaugural Larson Juhl award in the same year for her body of work drawn entirely in the field and exhibited at the SWLA annual show the Natural Eye.
Wynona has been awarded two bursaries from the SWLA; The John Busby Seabird Drawing course bursary in 2017 and The Greg Poole bursary in 2019.
Wynona works in materials that offer immediacy when drawing subjects directly from life, most often inks, graphite, charcoal and soft pastel. Drawing is at the core of her practice and often forms the finished work. Her drawings are informed by a real understanding of her subjects having spent several years living and working in the field of nature conservation.
"From an early age I have been in awe of the natural world and utterly absorbed by it with each new experience. When drawing from life, out in the field, there is an intimacy in the connection you make with the subject in that moment of time. A visual translation of the sense of place, the language of marks and the experience of sharing space with something other than yourself. Drawing allows me to grow a deeper understanding of the world around me."