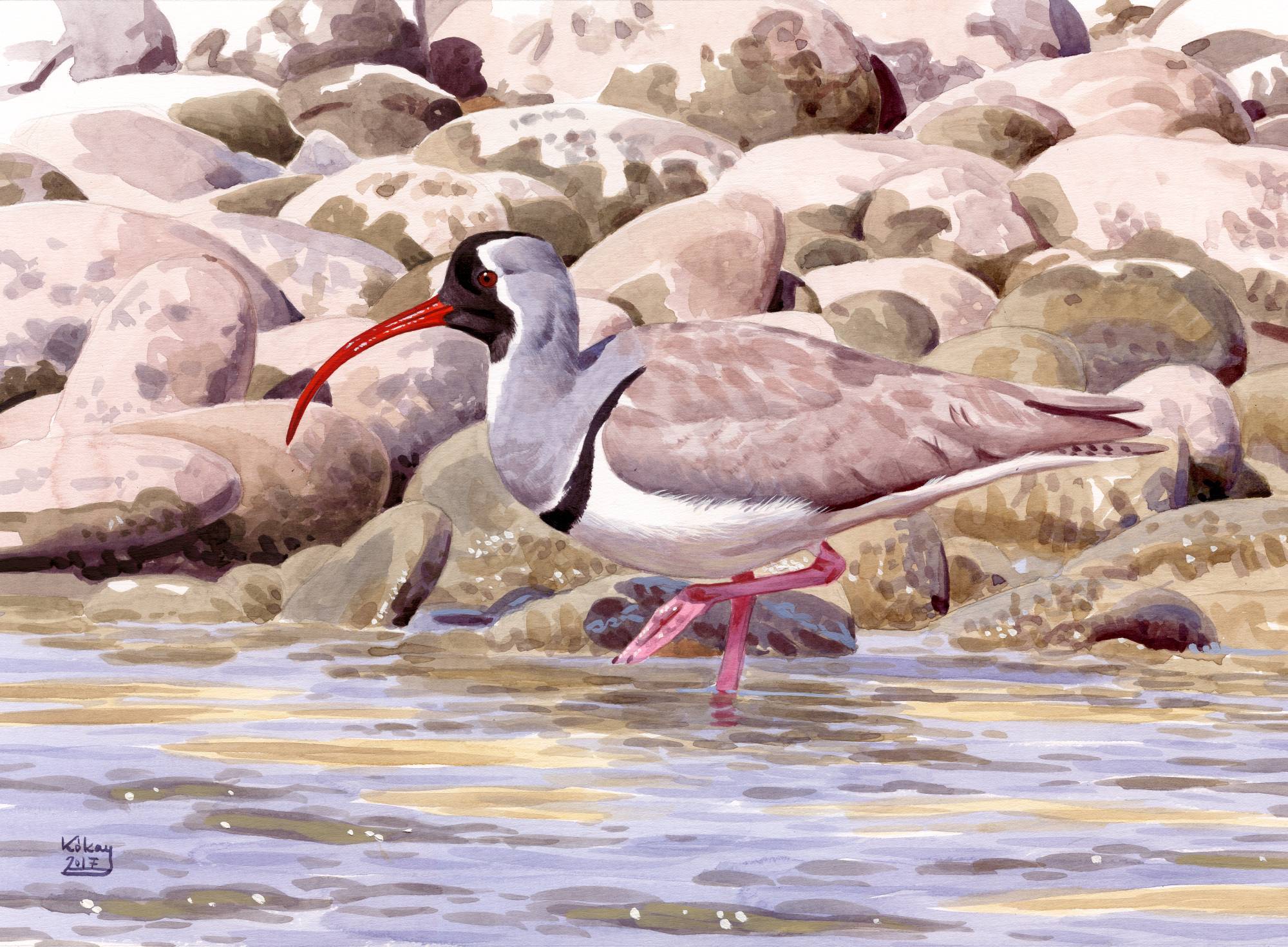 Szabolcs Kokay
Szabolcs Kókay was born in Hungary in 1976 and has been interested in nature, especially birds, since childhood. Although he has been drawing for as long as he can remember, it was only around the age of 20, when these two interests merged.
After finishing his education, he began working in nature conservation, that helped widen his reputation as a young illustrator. With increasing amounts of time being taken up by commissioned work, in 2001 Szabolcs took the plunge and opted to work full time as an artist and illustrator. While many of his initial commissions came from Hungarian NGOs, National Parks and the Ministry for the Environment, his work is also being recognised by a wider audience, thanks in no small part to success he has had in several international art competitions, including the former British Birds ​'Bird Illustrator of the Year' award, and Birdwatch ​'Artist of the Year'.
Over the years, Szabolcs' technique when approaching painting wildlife has radically changed, as he used to work solely from photographs. He realised over time the importance of working directly from life, and in recent years he has tried to spend as much time in the field as possible, sketching plein air. He uses watercolours in the field, making loose sketches and studies. His larger gallery paintings are almost exclusively painted in oils on canvas board.
His enthusiasm for birding and travel has taken him to other parts of Europe, including Spain and Scandinavia, and also further afield to Morocco, China, India, Trinidad, New Zealand, Australia, Papua New Guinea, Uganda, Hokkaido and most recently to West Papua.
Awards
2000

British Birds ​

'

Bird Illustrator of the Year'

PJC

Award

2001

British Birds ​

'

Bird Illustrator of the Year'

3

rd place

2002

British Birds ​

'

Bird Illustrator of the Year'

3

rd place

2002

Birdwatch Artist of the Year, identification category winner

2008

Birdwatch Artist of the Year

1

st prize

2010

Don Eckelberry Scholarship Award from the Society of Animal Artists

2014

Langford Press Field Sketches Award

2015

Sociedad Gaditana de Historia Natural illustration competition

2

nd prize