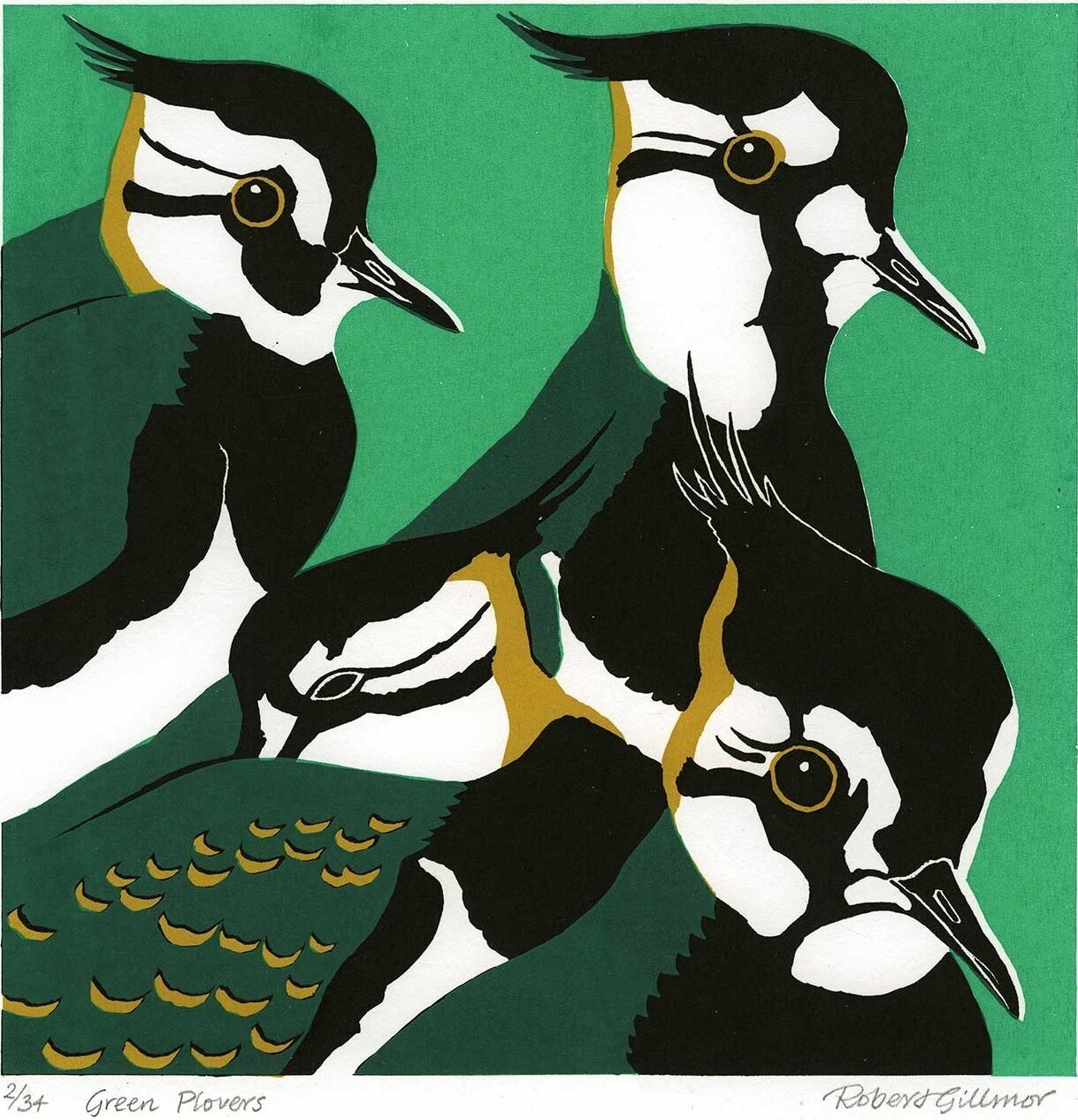 Robert Gillmor MBE
Robert is probably one of the best-known wildlife artists working in the UK today. He was born in Reading in 1936 and attended Leighton Park School, Reading and the School of Fine Art at Reading University.

His illustrations first appeared in the monthly magazine British Birds when he was just sixteen. While he was still at university, Robert illustrated the first of over 150 books, A Study of Blackbirds by David Snow. He returned to Leighton Park to run the art and craft department for six years. In 1965 Robert embarked on a full-time career as a freelance wildlife artist and he has been in constant demand ever since – a remarkable achievement for any artist. From preparing the original Avocet drawings for the RSPB logo, designing the British Birdfair posters since 1983 to the Royal Mail commission for 42 stamps – Robert has joined the ranks of Britain's most popular wildlife artists.
After helping to found the Society of Wildlife Artists in the early 1960s, Robert served as its Secretary and Chairman for many years. He was elected President in 1984 and served for ten years. He is currently a vice-president of the society. As well as working to promote current work, Robert has done much to promote work of past artists, including Charles Tunnicliffe, (editing three books) and his grandfather, Professor Allen W. Seaby (1867−1953), who instilled in him a love of printmaking.
In 1998, Robert moved from Reading to Cley in Norfolk, a move that inspired him to return to his love of making linocut prints. Since arriving in Norfolk he has created over 200 linocuts for reproduction or the fine art market. In 1985 Robert took on the design of the jackets for Harper Collins renowned New Naturalists series. He has had two sell-out exhibitions at the Pinkfoot Gallery in Cley and is now one of the UK's most collectable printmakers. His linocuts are published as greeting cards by Art Angels Ltd of Norwich.
In 2006 Robert produced his first collection of linocuts in the successful book Cutting Away. In 2011, Two Rivers Press published Birds, Blocks And Stamps, a collection of all Robert's bird designs Royal Mail's Post & Go Stamps. Two years later the book Cover Birds celebrated his work with the Berkshire Ornithological Club for over sixty years.

In 2011, a retrospective exhibition of Robert's work was held at Reading Museum, and in 2014 his work was included in a major exhibition, Inspired By Birds at Norwich Castle Museum.
In 2015 Robert received an MBE for services to art and conservation.