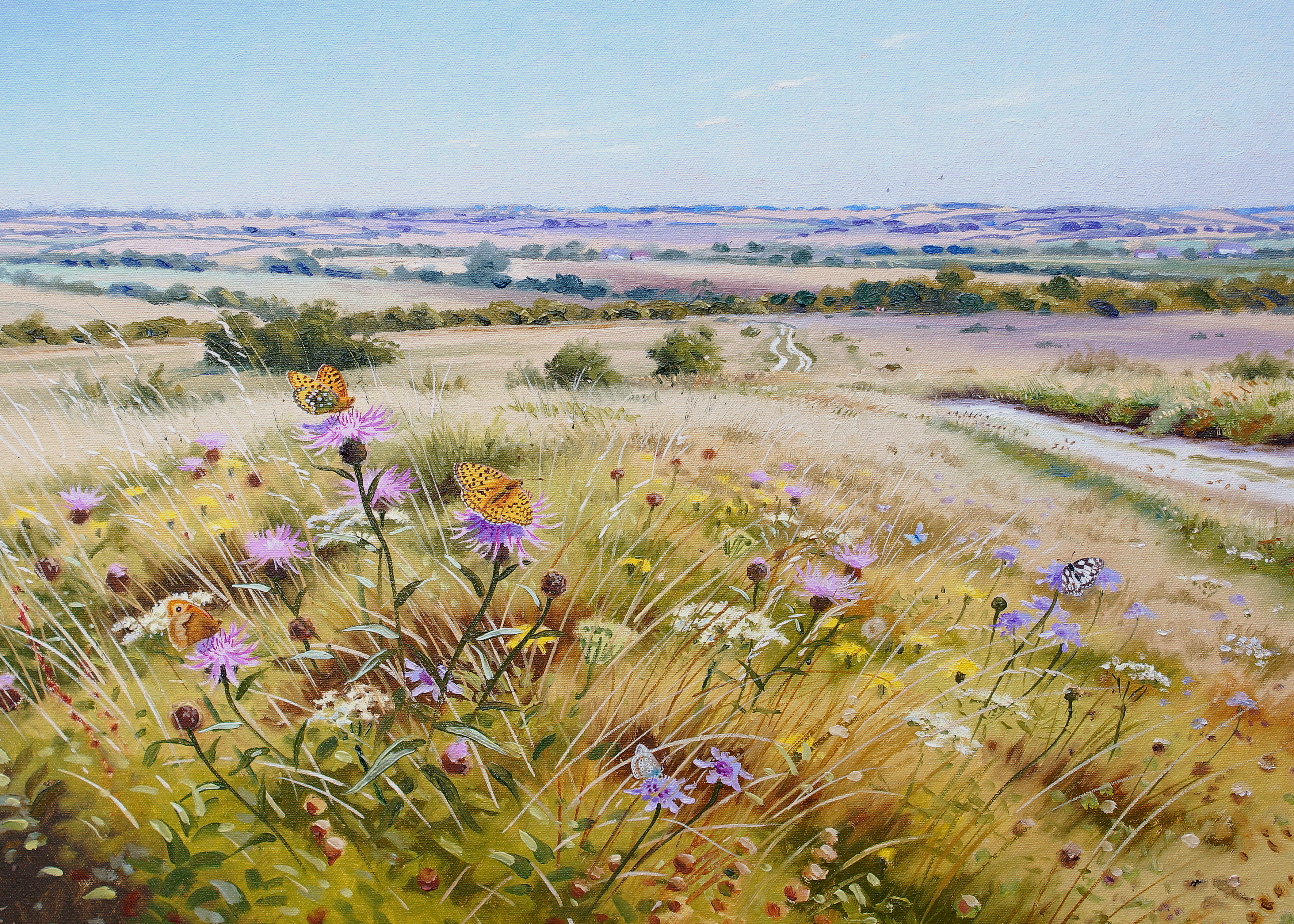 Richard Tratt
A painter of British landscape and wildlife, Richard is based in Hampshire on the edge of the New Forest. He was elected a member of the Society of Wildlife Artists in 1981 on the strength of his paintings of British butterflies in habitat.
Richard was a finalist in the David Shepherd Wildlife Artist of the Year competition in 2008 and 2009, he was the winner of the British wildlife category in the BBC Wildlife Artist of the year in 2009 and 2010.
Richard has paintings on permanent display at the ​"Nature in Art" museum, Gloucester and was first prize winner of the national competition ​"Art in Nature" organised by the Artist Magazine. In 1995 he painted two giant murals in the Royal Palace of Oman and has held one-man exhibitions in Tokyo in 1998 and 2000.
Books published include Butterfly Landscapes (Langford Press) illustrating all the British species in their natural habitats and New Forest painters, also Langford press.

He has taken part in two SWLA projects — Aig an Oir and Drawn to the Forest, with paintings and sketches illustrated in both project publications.

Richard works mainly in oils and is inspired by the unique local environment of Dorset, Hampshire and Wiltshire. He is particularly well known for his butterfly paintings.

​"I find the fabulous British Countryside an endless source of inspiration. I especially like to work on large canvases, depicting the rich species habitat of lush wildflower meadows, downland slopes and overgrown glades. I also produce smaller, more intimate studies of individual species".