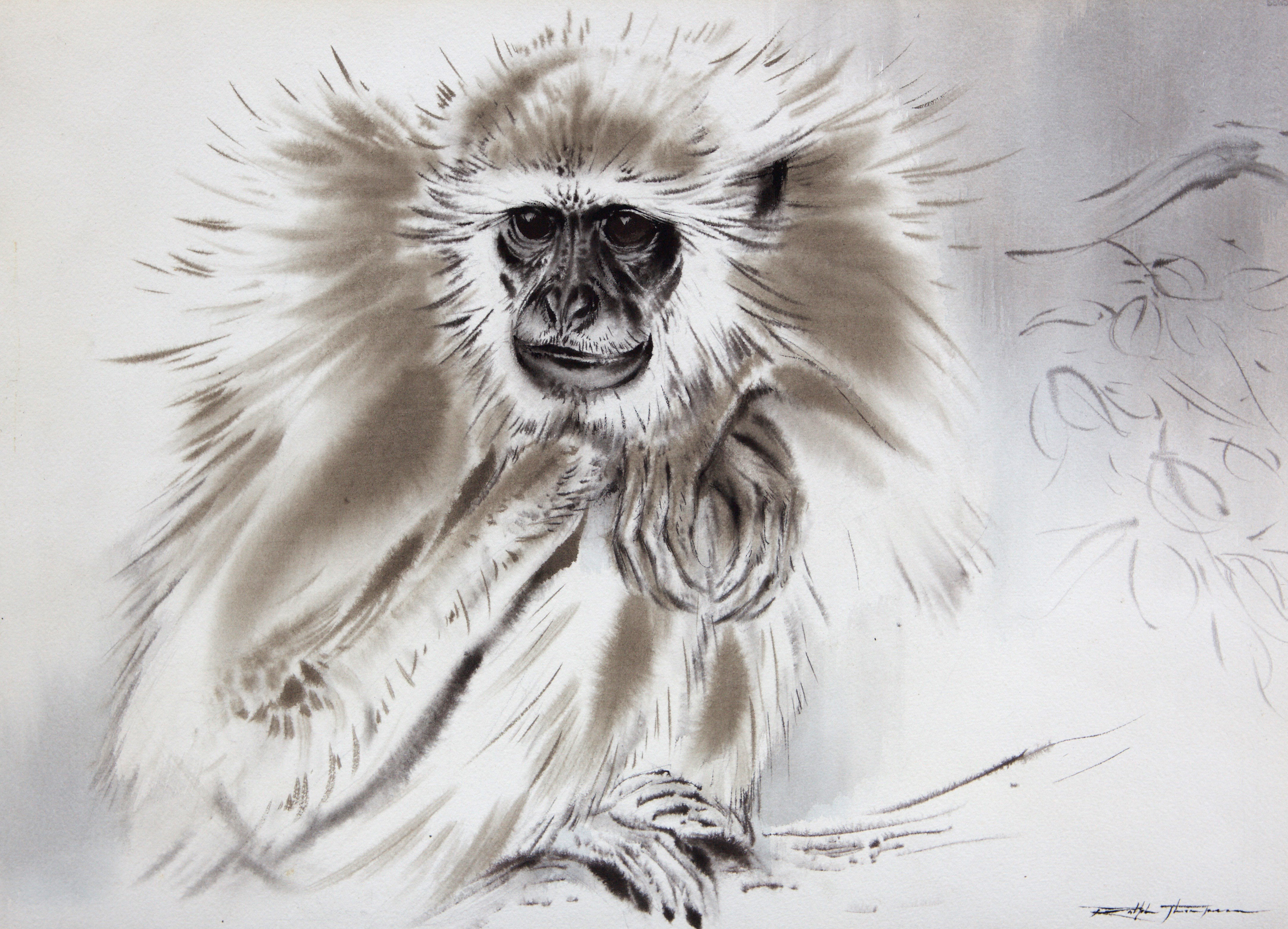 Ralph Thompson MBE 1913–2009
SWLA Founder member 1964–1971.
Born 1913 in Leeds, Ralph Thompson studied book illustration and painting at Leeds College of Art and then painting at the Royal College of Art. He began working as a freelance illustrator, specialising in wildlife subjects. With the illustration of The Bafut Beagles in 1954, he began a long association with Gerald Durrell, the explorer and conservationist. He became interested in individual animal characters and in many rarer animals and birds. He later moved on to drawing for television, having been frustrated with working on a small scale for books, and was inspired to work with a variety of brushes. His ideas were concentrated into simple direct brushwork, often working with a wet on wet technique of watercolour. He travelled extensively through Africa and India; his first visit to Africa was to the Kruger Park and Zululand in 1965. He also spent a great deal of time ​'animal watching' in zoos, and he once said ​'I need to draw and draw regardless of results. Sometimes just a line or two can catch the essence. For me, the camera must be kept as a valuable tool, but as a servant, never a master.'
His watercolours have been reproduced as calendars and cards for many charities and publishers including the World Wildlife Fund. His published books include A Brush with Animals, Animals Through the Eyes of an Artist, An Artist's Safari and most recently Dance of the Brush as part of The Wildlife Art Series from Langford Press in 2006. Ralph Thompson died in 2009.