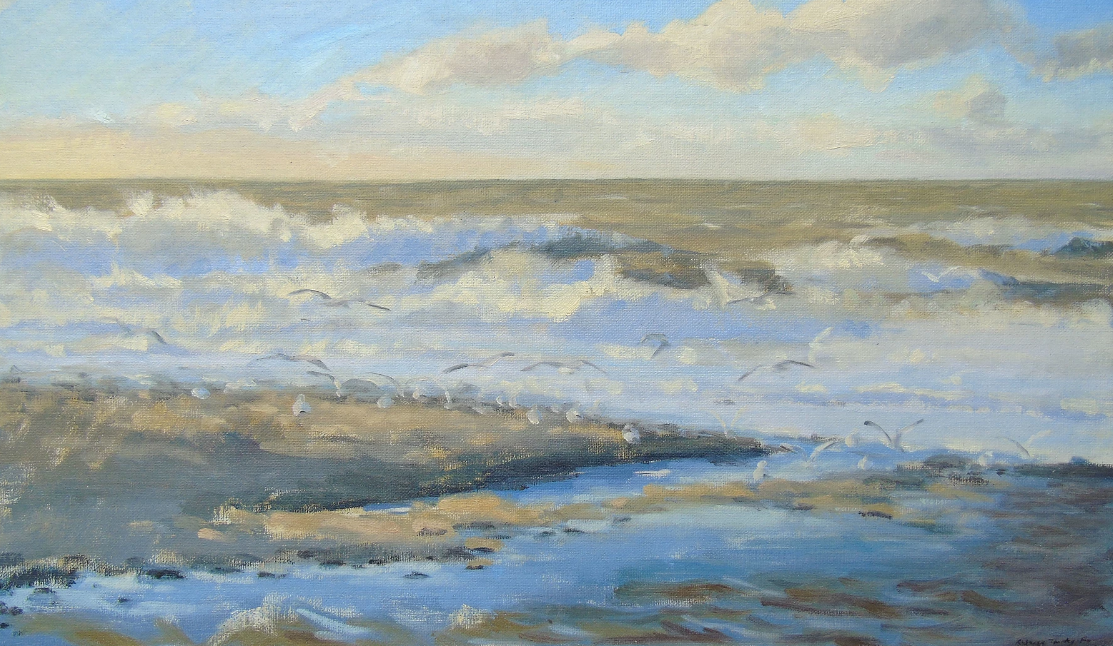 Becky Thorley-Fox
Becky was born in Cheshire in 1987. She graduated with a BA (hons) Creative Arts degree in 2009 and moved to the West coast of Wales in 2010. Here she finds a constant source of inspiration from the natural landscape and its diverse wildlife. The rugged coastline, estuaries, mountains, offshore islands, as well as the garden and local countryside, are some of the places she most enjoys capturing wildlife in paint. Becky specializes in oils, carrying a lightweight pochade box and easel out into the landscape along with a telescope or binoculars to capture wildlife ​'en plein air'.
Becky was elected as an associate member of the SWLA in 2021. In 2015 she was awarded the John Busby seabird drawing Bursary and was awarded the Erik Hosking Bursary in 2018 and 2021. Becky has carried out artist residencies at RSPB Ynys Hir reserve, Bardsey Island and on the Isle of May. She has had a number of articles published in The Artist magazine on painting outdoors.
Becky loves the challenge and excitement of working from a constantly changing scene with moving subjects, enjoying the freshness and spontaneity it brings to her work. Spending long hours in the field gives her a chance to study wildlife behaviour and interactions with the landscape.
'Painting from nature leads to a constant study of tonal and colour relationships under the changing light conditions. No two days are ever the same, I love working to capture the essence of a scene and convey the atmosphere surrounding wildlife in the landscape'.
Becky was elected as an associate member in 2021.