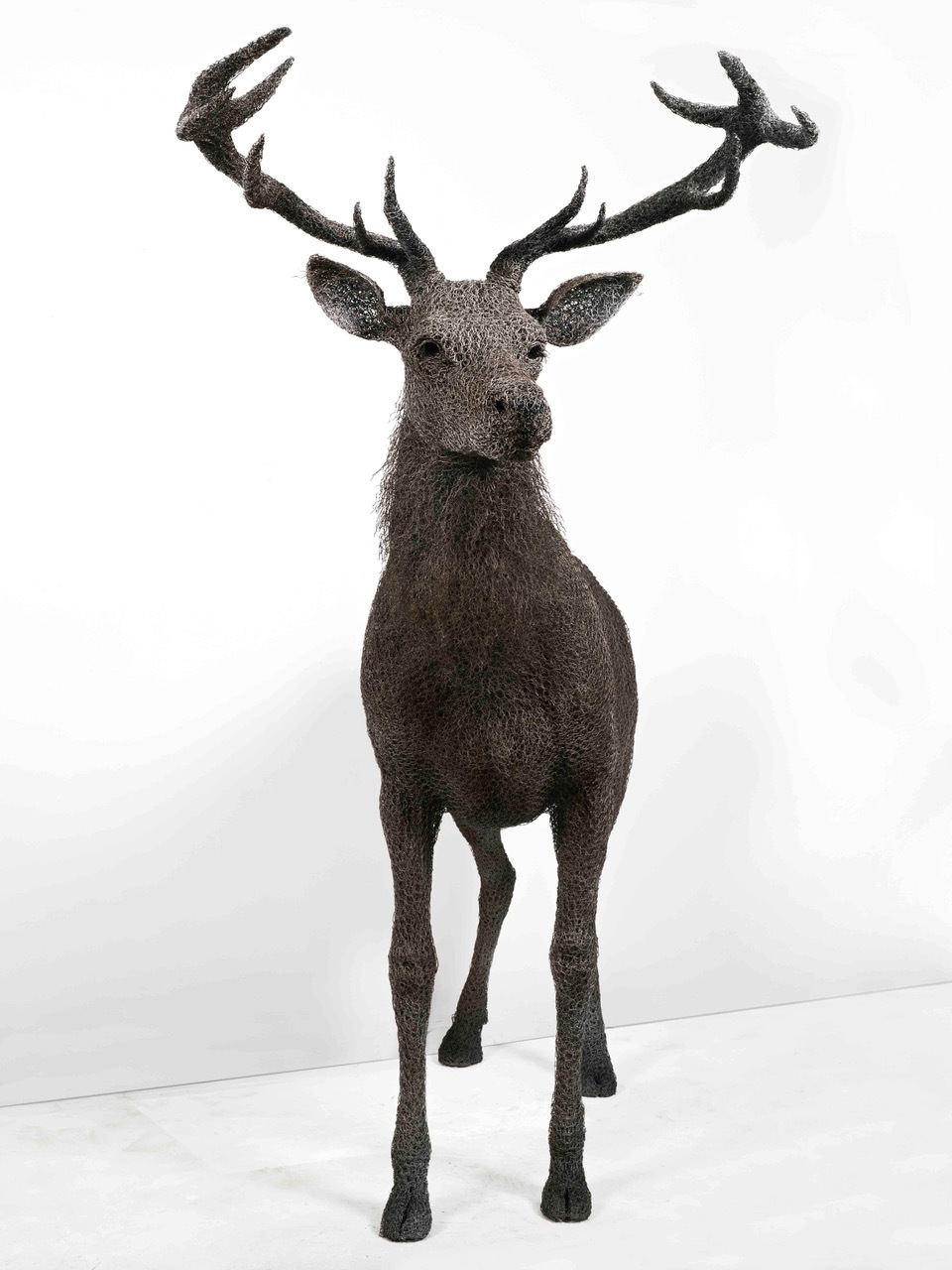 Kendra Haste
Kendra is a renowned contemporary sculptor working with the medium of galvanised wire.
Since graduating from the Royal College of Art in 1998, she exhibits regularly and has established a significant reputation in her field with work in collections worldwide.
A member of the Royal Society of Sculptors she has a number of public sculptures currently on display in the United Kingdom, including an elephant at Waterloo Station, London. Her animal sculptures can be seen at the Tower of London commissioned as part of the Royal Beasts exhibition and at Cannon Hall Museum, Barnsley. Her work is also in the collection of the National Museum of Wildlife Art in Jackson, Wyoming.