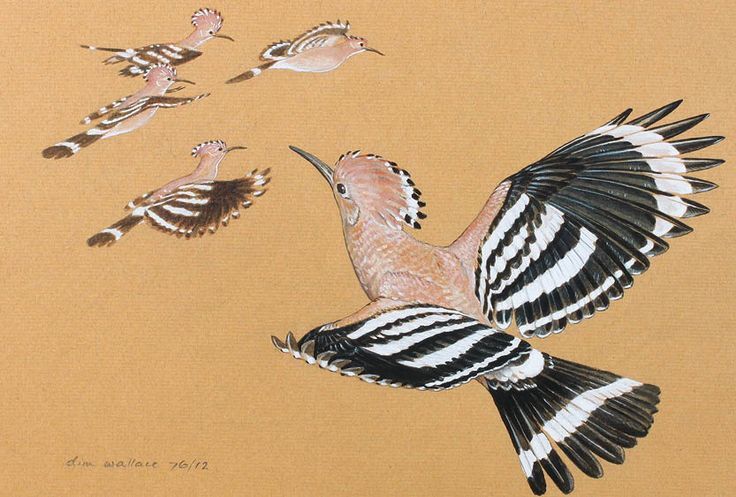 Ian Wallace 1933–2021
Hailed as ​'the godfather of birding', Ian Wallace was arguably the most influential – and surely the most iconoclastic – of the post-war generation of birdwatchers, who did so much to popularise their beloved pastime.
Often referred to as ​'DIM Wallace', from his initials and signature, Ian, who has died aged 87, was also an expert ornithologist, prolific author and talented artist. A dazzlingly inventive public speaker, he would reduce audiences to tears of laughter as he wove increasingly absurd flights of fancy, while still making his point.
He made major contributions to two of the most influential ornithological works of his day. Along with James Ferguson-Lees, he revised the Field Guide to the Birds of Britain and Europe; then, using his acute observational skills, contributed key sections on field characters and behaviour to the monumental nine-volume Birds of the Western Palearctic.
An only child, Ian Wallace was born in Great Yarmouth, Norfolk to Scottish parents. His father William (known as Jackson) worked in the fishing industry and was himself a keen birdwatcher – Ian's earliest memory was being shown a puffin on Shetland, at the age of four. His mother Elizabeth (née McKenzie) was one of the first women in Scotland to go to university.
From Dalhousie Prep, he attended Loretto School near Edinburgh, where there was a thriving ornithological society. After leaving school, he did two years National Service with the King's African Rifles in Kenya, taking every possible opportunity to study Africa's exotic birdlife, along with familiar migrants from home.
Returning to the UK in the mid-1950s, Ian read Economics and Law at Clare College, Cambridge, where he was President of the Cambridge Bird Club. During the following decade, he worked in a range of industries including fisheries, food and brewing, claiming to have created the character ​'Captain Birdseye' for the company of that name.
He also found time to serve on the councils of the RSPB and BOU (British Ornithologists' Union) and was a founder member of the Society of Wildlife Artists, where he exhibited his own quirkily distinctive artwork.
Ian left his mark on the SWLA — it was Ian's role with the publishers Webb Ivory that instigated the RSPB Fine Art Award at the annual SWLA show in 1985. This was the very first in a long on-going series of high profile charities awards that the SWLA now presents.
Ian's own books included Discover Birds (1979), Birdwatching in the Seventies (1981) and a history-cum-memoir, Beguiled by Birds (2004). Of this, one reviewer wrote that ​"It makes you want to bring him home, open a bottle [of whisky], and sit back as he regales you with stories all night". Fellow author Dominic Couzens praises the way Ian could express the sheer thrill of finding a rare bird in just a few words: ​'Binoculars up, heart thumping'.
Ian's irrepressible character would not allow him to stay on the sidelines for long and in 1986 he began writing a regular column for a popular new magazine, Bird Watching. His witty anecdotes and trenchant opinions soon endeared him to a younger generation of birders, many of whom were, until then, unaware of his many achievements.
Every August, he would attend Birdfair – the annual gathering known as the ​'birders' Glastonbury' – where he delighted in catching up with old friends and making new ones. Wearing his trademark kilt and tam-o-shanter, he was instantly recognisable. When news broke of his death, many tributes on social media came from young birders, who had benefitted from his approachability, encouragement and advice. The man may be gone, but Ian's kindness, generosity of spirit and lifelong enthusiasm leave a vital legacy.
Stephen Moss