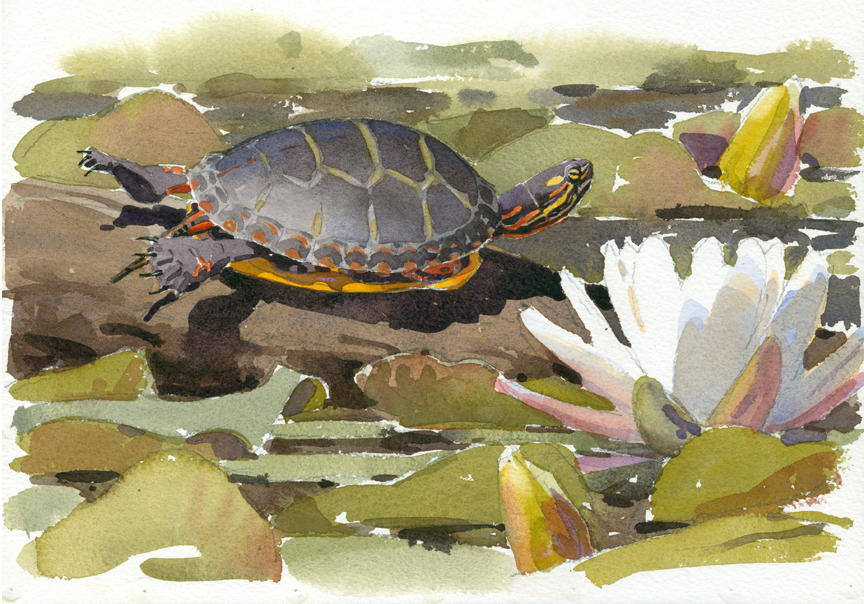 Barry Van Dusen
Barry W. Van Dusen, residing in Massachusetts, USA, has illustrated many publications for the Massachusetts Audubon Society, and his bird illustrations have appeared in books published by the American Birding Association, HarperCollins, Princeton University Press and Cornell University (Comstock).
At the invitation of the Artists for Nature Foundation, Barry has traveled to Spain, England, Ireland, India, Peru and Israel, working alongside other wildlife artists to raise money for conservation of threatened habitats.
In 2014, Barry was named Master Artist at the annual Birds in Art show (Wausau, Wisconsin) — an award which recognizes artists who have shown ​"outstanding achievement in using bird imagery in their artwork".
In the last decade, Barry has been Artist-in-Residence at several museums and botanic gardens around New England, and most recently, he finished a four year project visiting and painting at all of Mass Audubon's sanctuaries throughout Massachusetts. This project resulted in a book, Finding Sanctuary, published in Spring 2020.