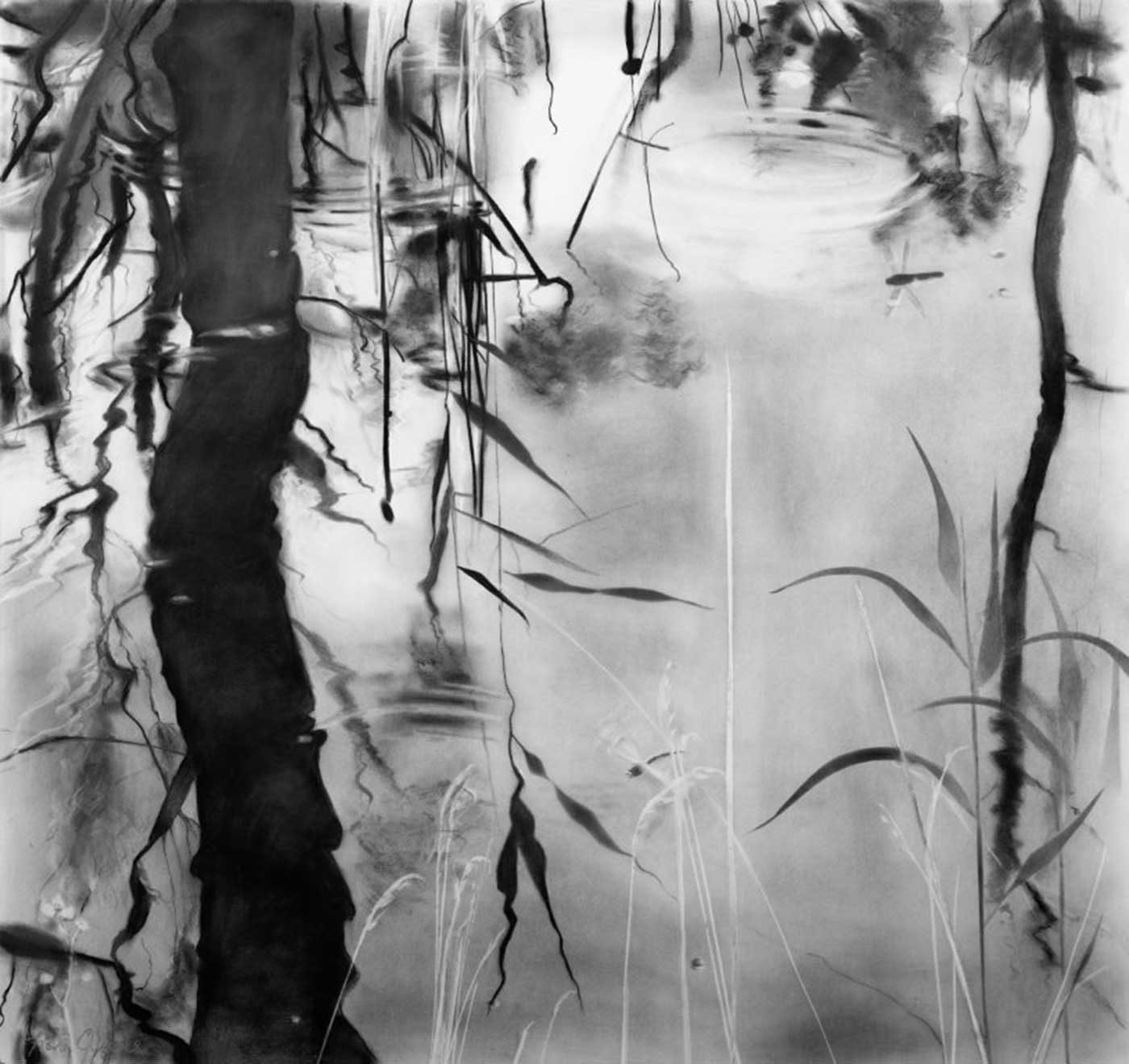 Fiona Clucas
Fiona Clucas was born in Lancashire in 1963 into a creative family where her artistic temperament was influenced by her mother's discipline as a potter and painter. Fiona's love of animals inspired portraits in pastel and from an early age she planned an art college education . She attained a BA in Fine Arts (painting) at Gloucestershire college of Arts and Technology in 1985.
In the late 1980's Fiona moved to live as part of a creative community in rural Northamptonshire, living and working alongside celebrated wildlife artist John Paige and his wife the botanical artist Jane Paige. As a young artist, this had a huge impression on Fiona. In 1994 during a four-month trip to Queensland, Australia, Fiona made paintings of the dramatic light, vast landscapes and the abundant wildlife. During this time, birds became a major feature in her work.
Returning to England, Fiona moved South Cumbria where she still lives today.
Living in the iconic landscape at the head of Morecambe Bay, the estuary, its wetland ​'mosses' and rivers together with the wildlife and plant life are of continual inspiration. Her work is very much about spirit of place, time of day, light and weather. Through her work, Fiona's primary aim is to convey the interconnectedness of all life.
Fiona loves to sketch out in the landscape — usually working on paper with gouache and mixed media — keeping a pocket sketchbook handy at all times. Back in the studio she produces larger works, painting in gouache with pastel and in oils. Building up tone and colour and creating depth in her paintings she finds completely absorbing. She also loves the drama of monochrome work and produces large drawings in graphite and charcoal.
Fiona has been a member of The Lake Artists Society since 2006 and was elected a full member of The Society Of Wildlife Artists in 2013. She has won a number of awards including The British Wildlife Award at The National Exhibition Of Wildlife Art in 2016 and The Birdscapes Gallery Award at The SWLA in 2011.