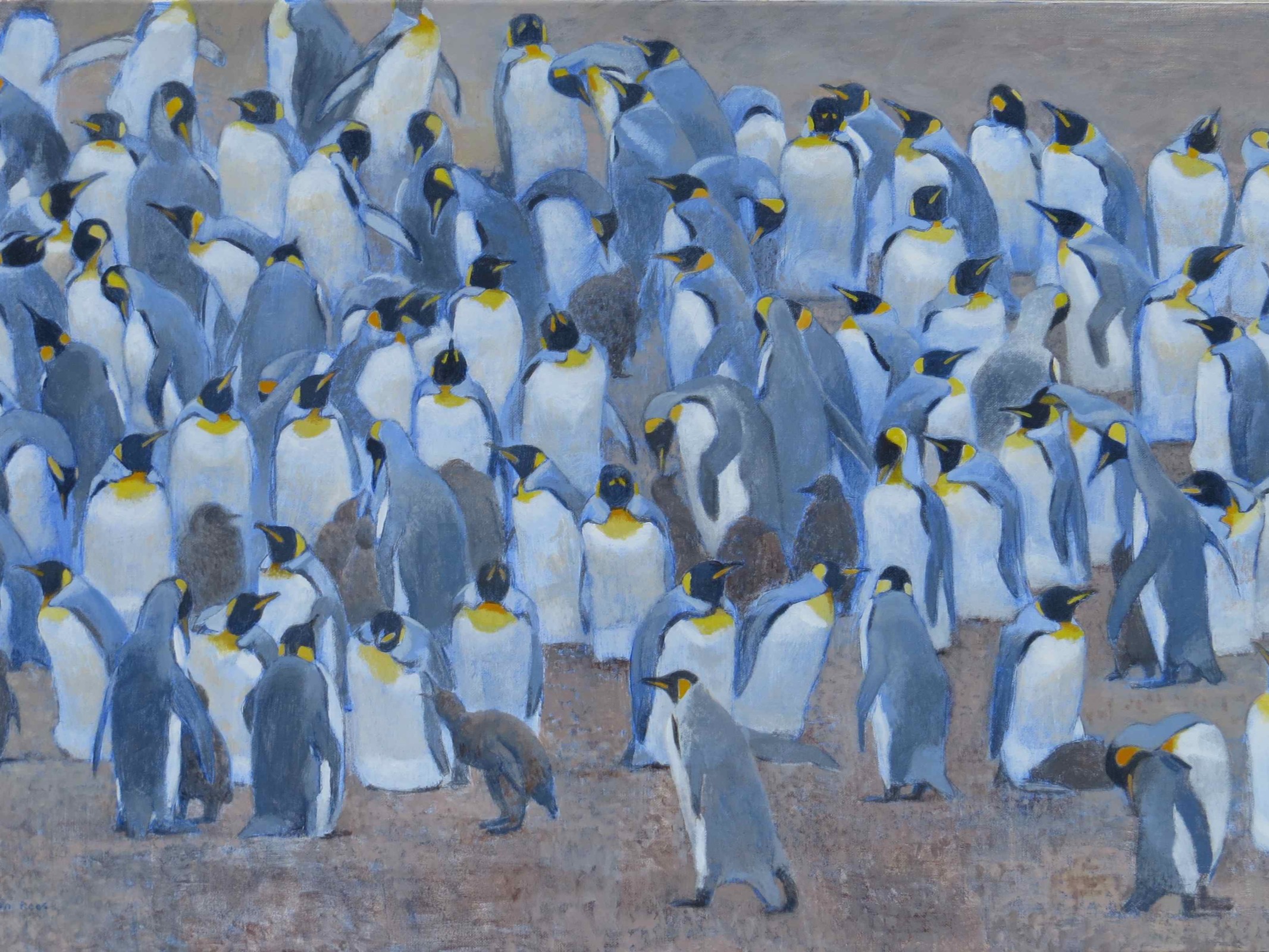 Darren Rees
Darren Rees was born in Hampshire in 1961 and taught Mathematics before pursuing a career in art. Beginning with work as an in-house designer and illustrator at the RSPB Welsh office, it was his sketches and watercolours from his time in Wales that culminated in his book Bird Impressions, short-listed for Natural History Book of the Year in 1993.
His paintings have always reflected his encounters with wildlife in the field and when Darren took on the additional role as a naturalist guide, leading groups to places as diverse as Yellowstone, Sri Lanka and Arctic Spitsbergen, these encounters with wolves, blue whales and polar bears would inform his larger studio paintings.
Throughout, his work has attracted many awards most recently the Artist in residency honour from the Friends of The Scott Polar Research Institute, travelling with the Royal Navy ice-breaker HMS Protector from the Falkland Islands to Antarctica. In 2018 he was part of Chris Packham's Bioblitz team that toured the UK visiting fifty reserves in ten days, with Darren producing artwork at each site.
Darren was elected to the SWLA in 1985 and currently serves on the council. He has contributed to SWLA projects: Drawn to the Forest, (New Forest 2000), Aig in Oir/​Atlantic Oakwoods (Scotland 2004) and The Wadden Sea (Denmark 2019). He has also been a member artist to the Artists for Nature Foundation/​WWF projects in Holland, Poland, Peru and Ecuador. Darren lives in Stirling, Scotland with his wife Gwynneth and their children Michael and Sophie.