Published on Tuesday, 22 October 2019
| Bursary reports
Wynona Legg – Seabird Drawing Course 2019 Bursary Report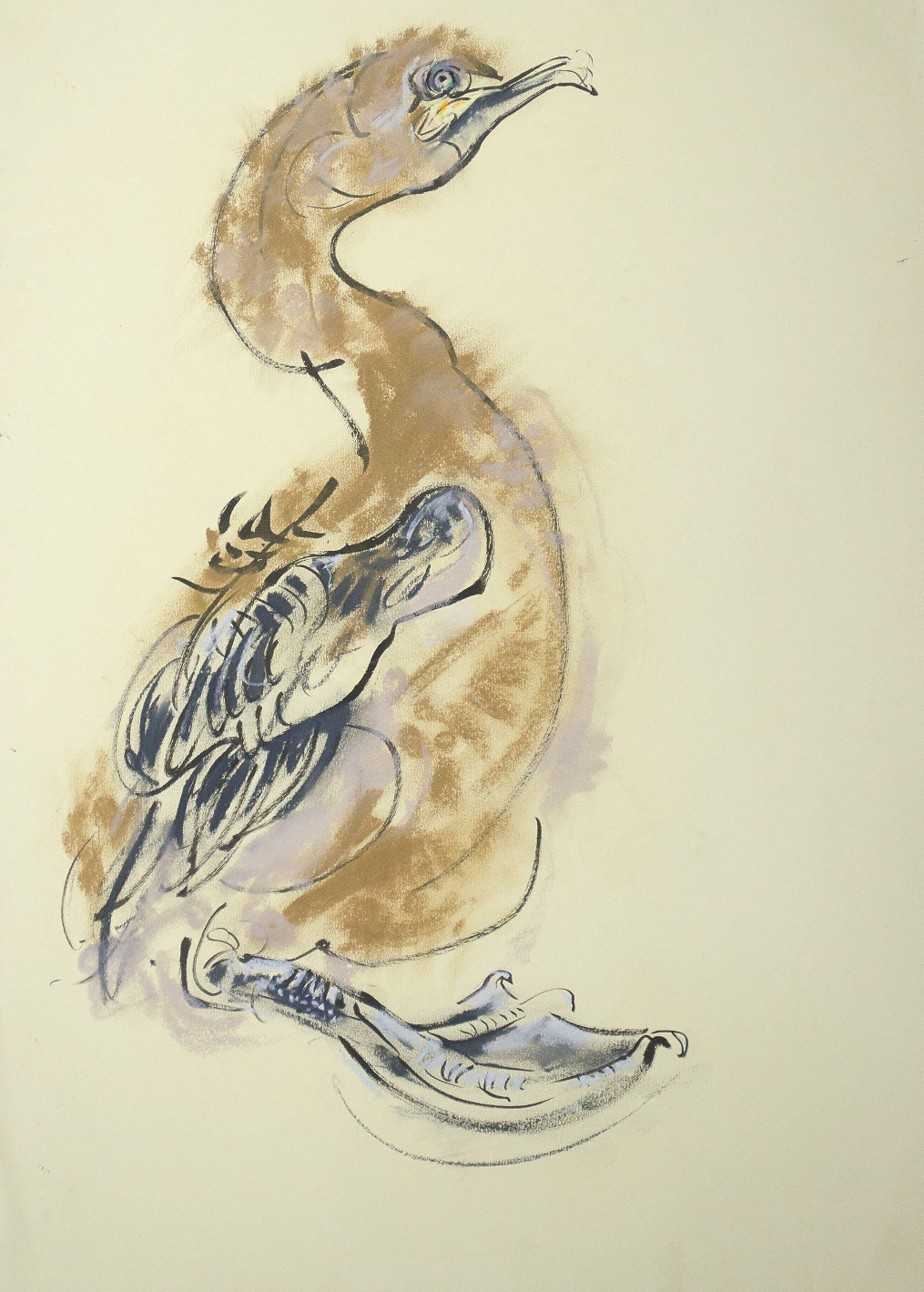 There is something very special about a group of artists sharing personal views about their practice and how they harness the challenges of working in the field.

Wynona Legg
This year I had the enormous privilege of being awarded the Greg Poole Bursary by the Society of Wildlife Artists, enabling me to attend the John Busby Seabird Drawing Course. A gift like this is bittersweet in the wake of Greg's recent passing but I feel a huge amount of honour and gratitude to have been able to share the week with so many of those who painted alongside him and to take time to celebrate the drawing locations he loved and toiled from on so many past trips. Reflecting on what this week brought to him and the experiences shared by others brings to light just what an incredible and unique opportunity this is for so many artists at every step in their journey.
This time I was returning as someone who had experienced the beauty, breakthroughs and unintentional blank pages of Seabird Drawing Courseonce before — so in a lot of ways I had an idea of what to expect. But as with any creative journey, the road is always gloriously unpredictable, with moments of overwhelming joy in connecting with nature, deeply nourishing community/​excruciating peer pressure and successes both envisioned and accidental!

Having had two years of personal highs, lows and obsessive field drawing since my last trip in 2017, I definitely felt ready to reconvene and refocus my intentions amid the uplifting energy of the week. On the first day, I realised immediately that feelings of overwhelm and pressure were NOT ​'a first-timer thing' but simply a by-product of the journey and experienced by everyone. Full immersion seemed to be the antidote to holding your own in a pool of very talented artists and locations so rich in wildlife that they presented some serious sensory overload!
The diversity in the approach of this year's tutors made for some lively drawing exercises and each day began with something to free up the hand and the mind. One particular favourite involved ten minutes or so of just sitting and taking it all in – and at St Abb's there is A LOT to take in — the dizzying sound of braying guillemots, the zipping flight of razorbills, the musty heaviness of guano, the waves breaking below towers of lichen-smattered rock. The idea was to then condense thoughts into a few words which best describe observations and then to use these words to inform a drawing. I remember being drawn in my looking to the guillemots, who, in moments of disagreement would appear to be jousting. Scanning the colony, my eyes fell over orderly regiments of guillemots resting sleepy-eyed in neat formation and then, a few guillemots along, the lethargy broken by moments of tense antagonism where spear-heads outstretch like seabird bayonets to settle their scores. Exercises like this are incredibly valuable in the field where hours spent being absorbed in a subject focus can really zap creative energy and something as simple as switching approach can really inject something exciting into tired marks.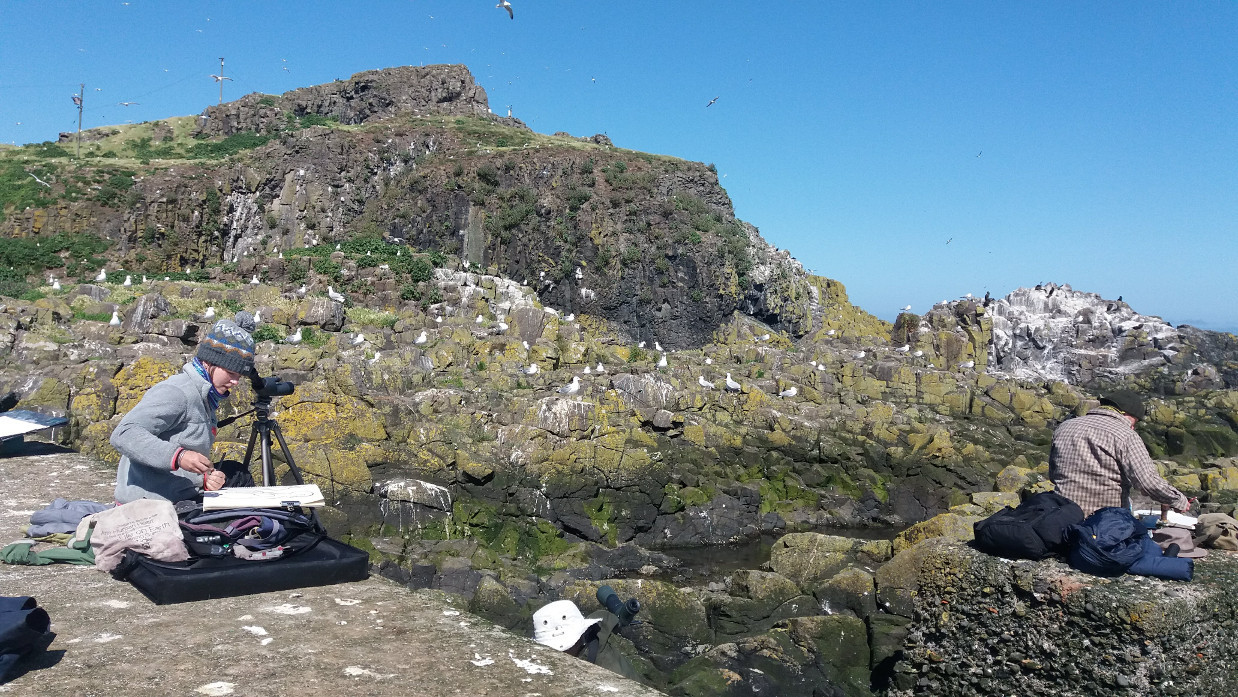 Witnessing the journeys of self-discovery happening amongst peers I found to be particularly inspiring both years and it is something that you cherish as someone who usually works in isolation. There is something very special about a group of artists sharing personal views about their practice and how they harness the challenges of working in the field.
I think guest tutor Nik Pollard got to the heart of the matter of drawing when he uttered to me in validation ​"it is important to be obsessed".