Published on Tuesday, 6 June 2017
| Members' News
SWLA at British Bird Watching Fair 2017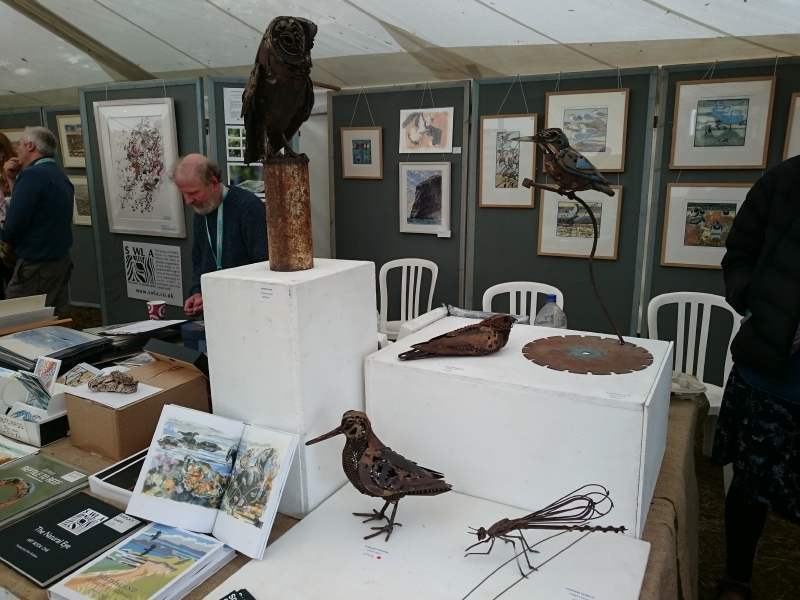 The world famous British Bird Watching Fair attracts over 20,000 visitors over the three day event and the Society of Wildlife Artists is proud to be part of the experience. The impressive Art Marquee offers visitors the chance to buy art and talk to the artists themselves and the large SWLA stand is a key part of the display showing a wide range of work from member artists using wildlife, not just birds, as the theme.
Birdfair –
18

th –

20

th August Egleton, Rutland
18th – 20th August Egleton, Rutland
Source: bird​fair​.org​.uk/
The exciting new book ​'Flight Lines', celebrating the BTO/SWLA Flight Lines project, which brought together SWLA member artists, BTO researchers and volunteers to document migrant birds and those who study them will be launched at the Fair. This unique collaboration has produced some stunning art, supported by an authoritative and accessible narrative written by the BTO's Mike Toms.
Flight Lines — Engaging with the wonders of migration |
BTO

— British Trust for Ornithology
Source: www​.bto​.org/​s​c​i​e​n​c​e​/​m​i​g​r​a​t​i​o​n​/​f​l​i​g​h​t​-​lines
The SWLA holds the hugely popular Original A5 Artwork Draw on Friday and Saturday. Each ticket holder is guaranteed a piece of original art by a member artist and the money raised helps the Society to continue to offer bursaries to young and emerging artists.
This year the artists on the stand include Harriet Mead, Darren Rees, Esther Tyson, Nick Derry, Brin Edwards and Richard Jarvis. Other SWLA artists with stands in the marquee include Carry Akroyd, Nik Pollard, Chris Rose, John Threlfall, Mike Warren and Darren Woodhead.