Published on Wednesday, 4 October 2017
| Members' News
Terravesta the Natural Eye sponsorship and new art prize
The Terravesta Art Prize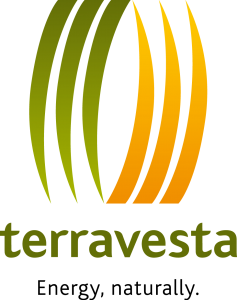 The SWLA is delighted to announce that Terravesta, the pioneering UK business creating sustainable energy from miscanthus, is to sponsor ​'The Natural Eye' the Society's annual exhibition which runs at Mall Galleries, London, from 19–29th October 2017. As part of the sponsorship, Terravesta has created a new £2,000 prize for the best work exhibited.
"We are very pleased to be supporting the SWLA and The Natural Eye," said William Cracroft-Eley, chairman of Terravesta. ​"We are passionate about the environment and sustainable agriculture both here in the UK and elsewhere, so it is a natural fit to become involved with the Society in this way."
Terravesta's sponsorship of the Natural Eye will make a real difference to the exhibition, facilitating a raft of activities to make the event even more attractive for both visitors and artists. The creation of a major prize is an additional benefit and is particularly welcome.
The Natural Eye shows the very best of art inspired by the natural world. The open exhibition includes a wide range of contemporary work from both SWLA members and non-members which celebrates the wild whether close to home or further afield. The different approaches to the subject ensure a delightful mix of the detailed to the more abstract in many different media including oils, watercolours, pastels, printmaking, drawing and sculpture.
"The work exhibited in previous years has been magnificent so we're excited to see the final selection for the 2017 show," added Cracroft-Eley. ​"I know that the choice of a ​'best in show' exhibit for the Terravesta Prize is going to be extremely difficult."
Terravesta works with farmers to grow miscanthus which it can process to produce sustainable, high quality fuel and energy. The company's mission is to establish miscanthus as the UK's no.1 home-grown biomass resource and it is developing new initiatives ranging from added value energy products to fully self-contained heat supply systems to support this. Terravesta aspires to be a leader in the responsible and economic evolution of sustainability grown and processed energy crops. www​.ter​raves​ta​.com
To find out more about free events and talks supported by Terravesta please click here.