Published on Wednesday, 17 July 2013
| Members' News
John Busby, Looking At Birds, book review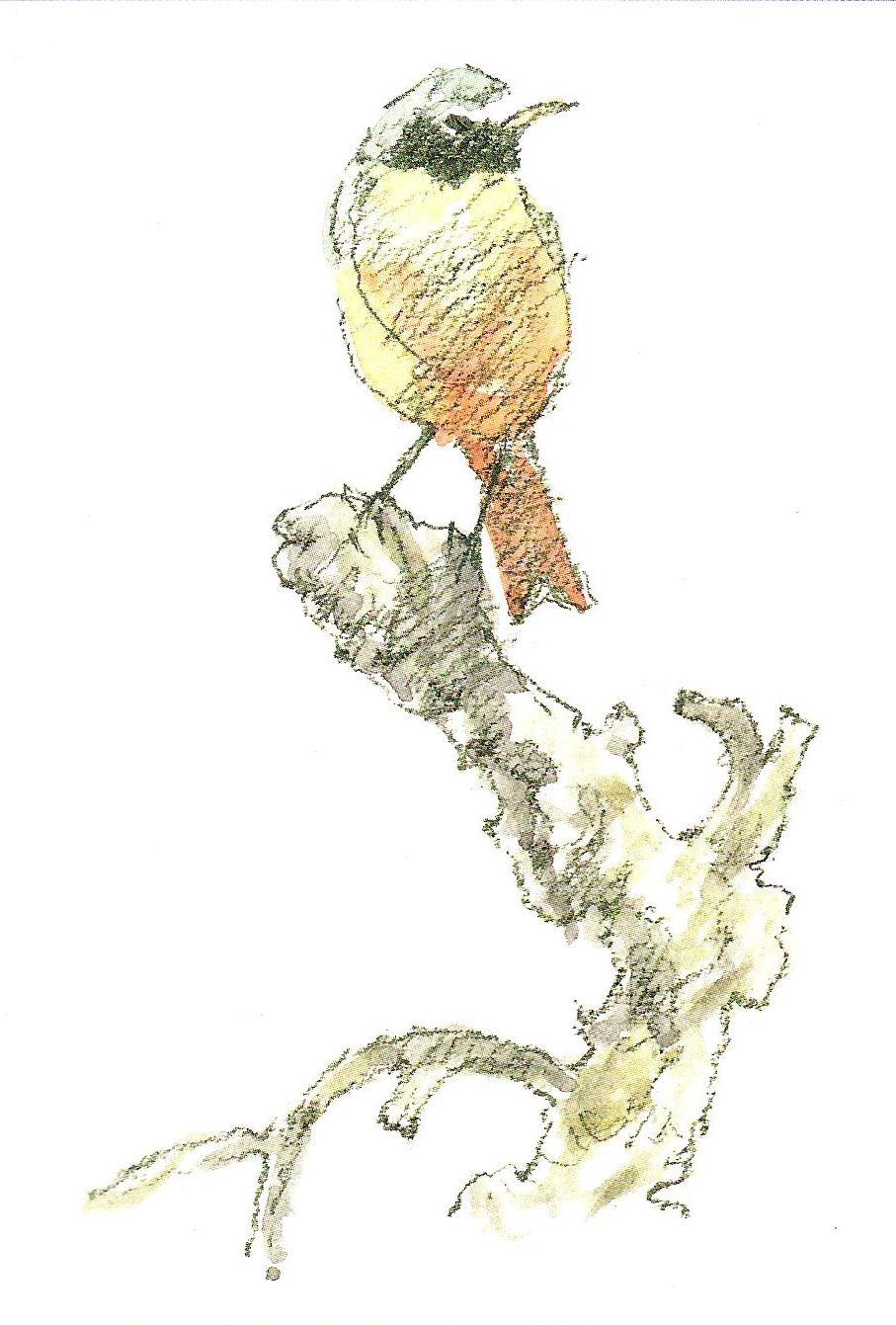 Looking At Birds: An Antidote to Field Guides by John Busby
Langford Press ISBN 978−1−904078−55−5 98 pages, £15
Another book from Lothian based SWLA member John Busby is always welcome, and any lover of wildlife art will know they are in for a treat.

Looking At Birds is described as the first in a series of books on Wildlife Art Techniques from Langford Press, publishers of the acclaimed Wildlife Art Series. In the book, John takes us through chapters on birds in the air, birds in display, birds in water, birds in the imagination and more, with each section stuffed with wonderfully observed sketches and insightful texts. His words, as ever, are as carefully chosen as his colour and line, and it's a joy to learn his thoughts as he shares his bird encounters. Even for a life-long fan, there are new discoveries: John's experience on a fog-bound ferry with mixed migrants, and his ​'rainbow' moment of a barn owl flying beneath an eclipsed moon. There's yet more to learn from a true master.
In the book's introduction, Busby sets out his aim to encourage people to see more when they watch birds, and through a sparkling series of deft drawings and exquisite watercolour sketches he delivers another inspiring collection. Furthermore, I can think of no other artist in Britain that has inspired so many artists across several generations to see more, and Looking At Birds is another shining example of both his work and philosophy.
That'll be another book to add to the wish list then.
Darren Rees