Published on Tuesday, 17 July 2018
| SWLA News
| Announcements
| Exhibitions
Ian Langford Field Sketches Award – Extended Deadline for Entries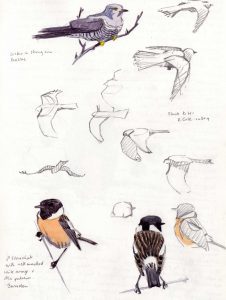 The award is named in memory of the ornithologist, conservationist and publisher Ian Langford (1956−2017). Ian was passionate in his support of wildlife art and of the SWLA and particularly keen to encourage those artists working directly from nature.
Artists are invited to submit work for consideration for the £500 prize which will include displaying a selection of field sketches at The Natural Eye, Mall Galleries London in October. Overseas applications are accepted.
NB
The final award was given in
2018
.