Published on Tuesday, 1 December 2009
| Bursary reports
| The Natural Eye Bursary
Christopher Wallbank - The Natural Eye Bursary Winner 2009 Report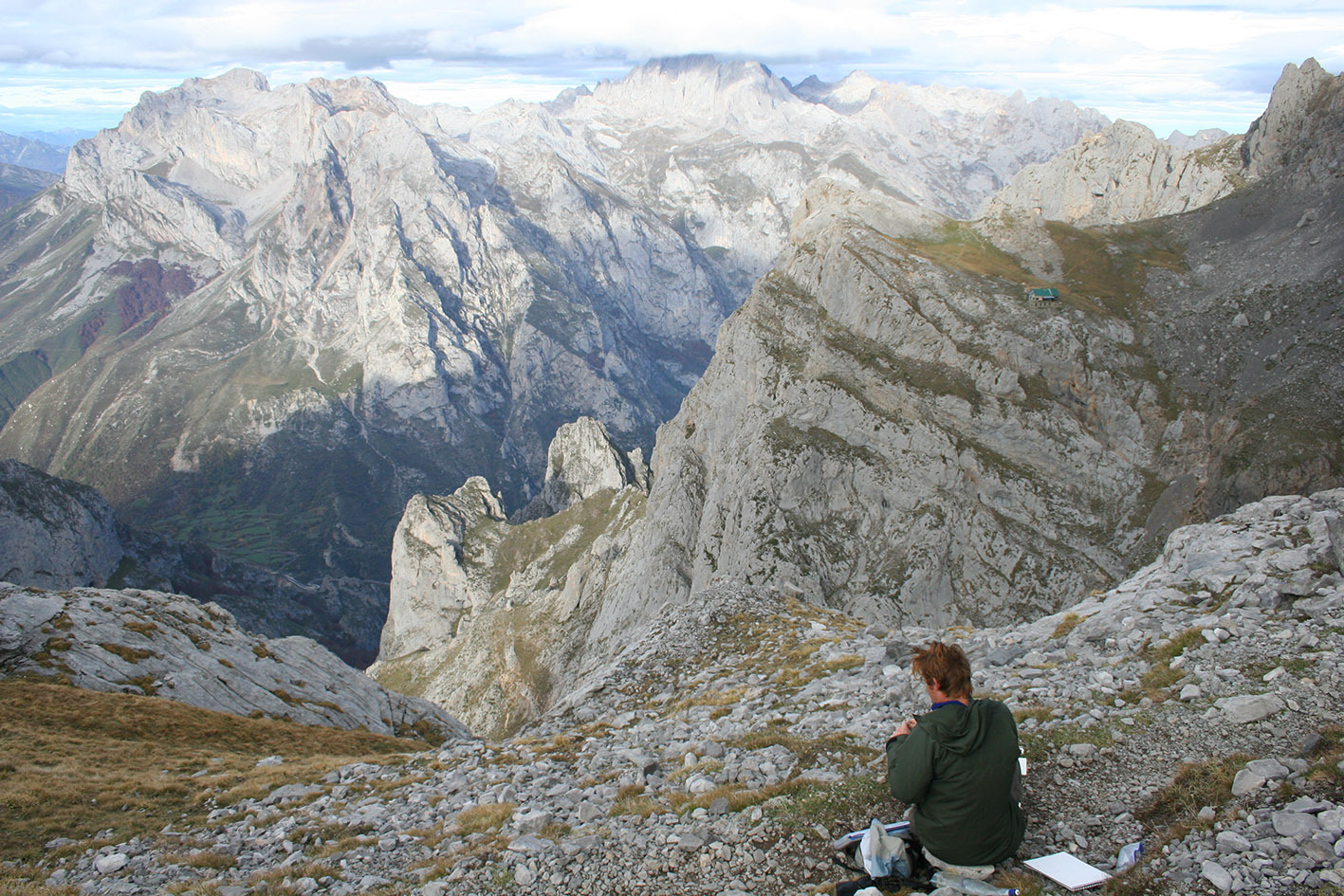 I was immersed in nature for a month, observing wildlife every day and for the first time learning to identify those methods of field drawing that work for me

Christopher Wallbank
My bursary project Depth and Altitude, realised an ambition to document the wildlife of two opposite extremes which I've had a fascination with ever since seeing deep diving whales against the backdrop of mountain peaks on the North coast of Spain. My project traversed the Bay of Biscay by ferry and then by foot into the Picos de Europa National Park between 7 October and 9 November. I crossed sea canyons that sink to 5000m and climbed to a height of 2000m, observing and documenting a whole range of ecosystems, that support wildlife from pelagic whales and dolphins to high altitude dwelling species like the rebeco and griffon vulture.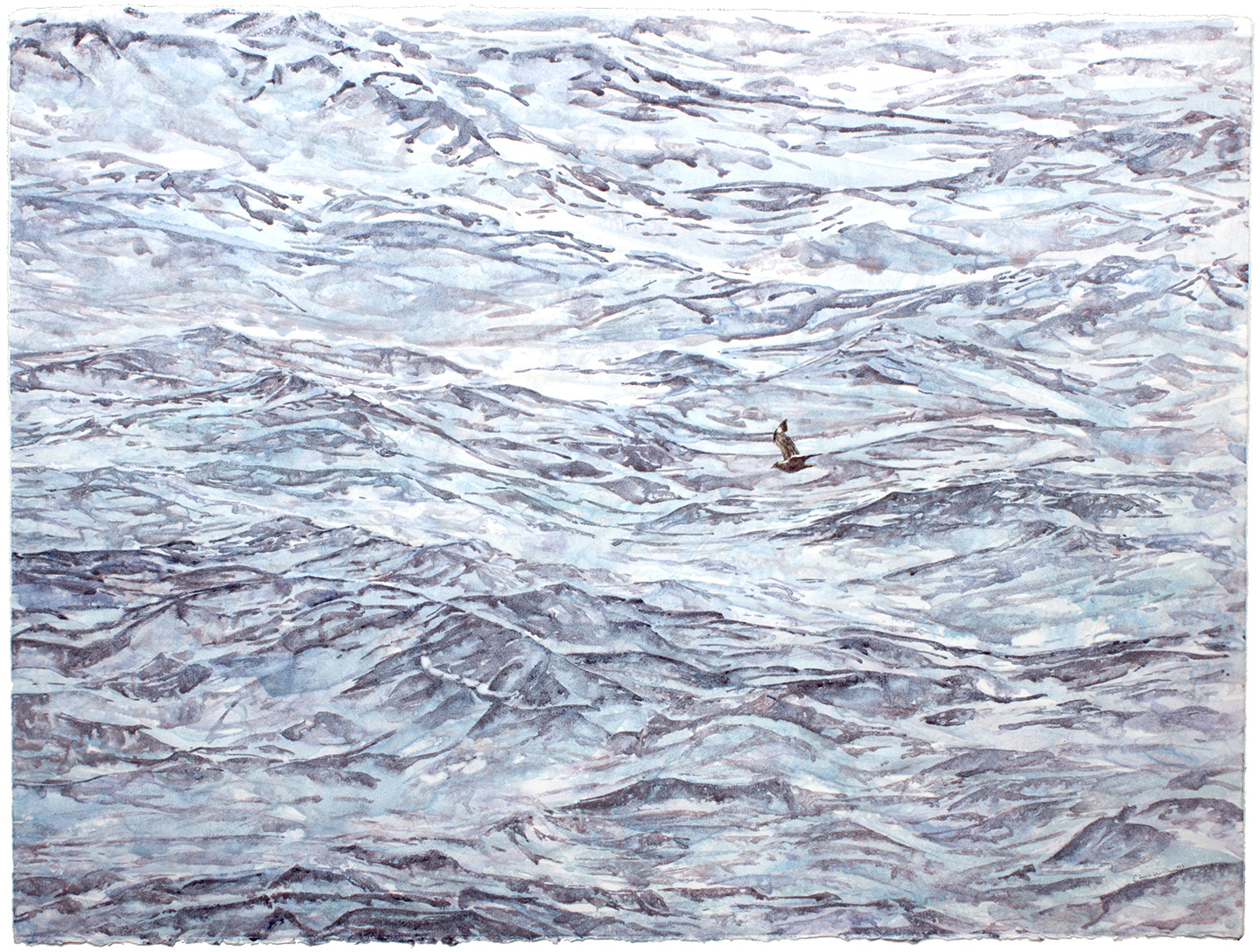 I was immersed in nature for a month, observing wildlife every day and for the first time learning to identify those methods of field drawing that work for me. The experience has enabled me to develop skills for working in a variety of environments from sea to snow whilst tackling the different challenges of drawing individual species. Above all, the bursary allowed me to discover and develop confidence in my own individual methods and visions. The point that the project took place in an unfamiliar environment gave my expedition a theme and purpose driven by discovery, heightening my senses and allowing me to feel fresh inspiration every day.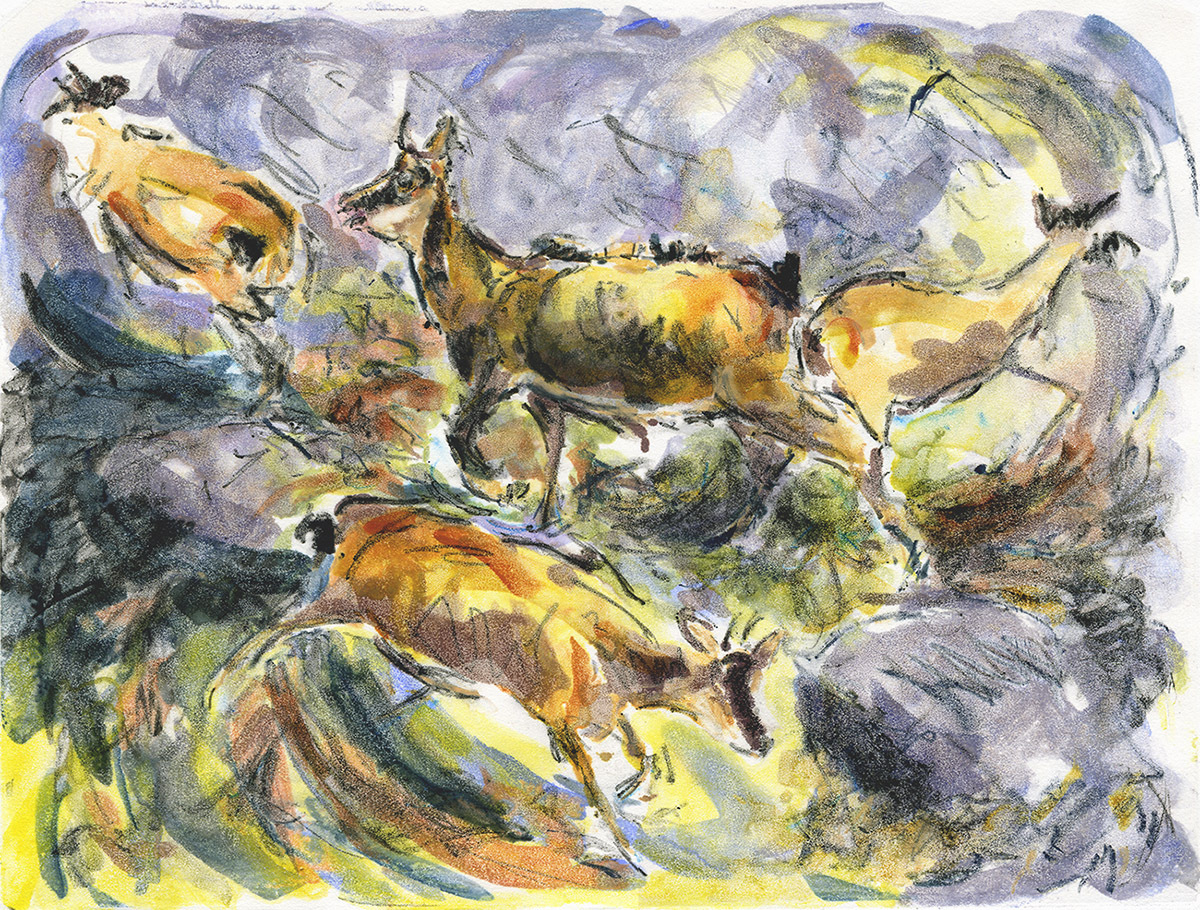 The first outcome of this project has been a drawing blog, which I made to record my observations, writing and images throughout the project. This documentary approach has since become an important practice in my work, leading me to collaborate with several conservation projects documenting their stories and research. These include the long-term monitoring of guillemots on Skomer Island, the preservation of black kites in New Delhi and the conservation of marine mammals back in the Bay of Biscay. Exhibiting my project work at the Mall Galleries was a very valuable part of the bursary and led to me being offered an exhibition at the Cheng-Kim Loke Gallery in Slimbridge the following year.