Published on Sunday, 2 December 2018
| Bursary reports
Adele Pound – bursary winner 2018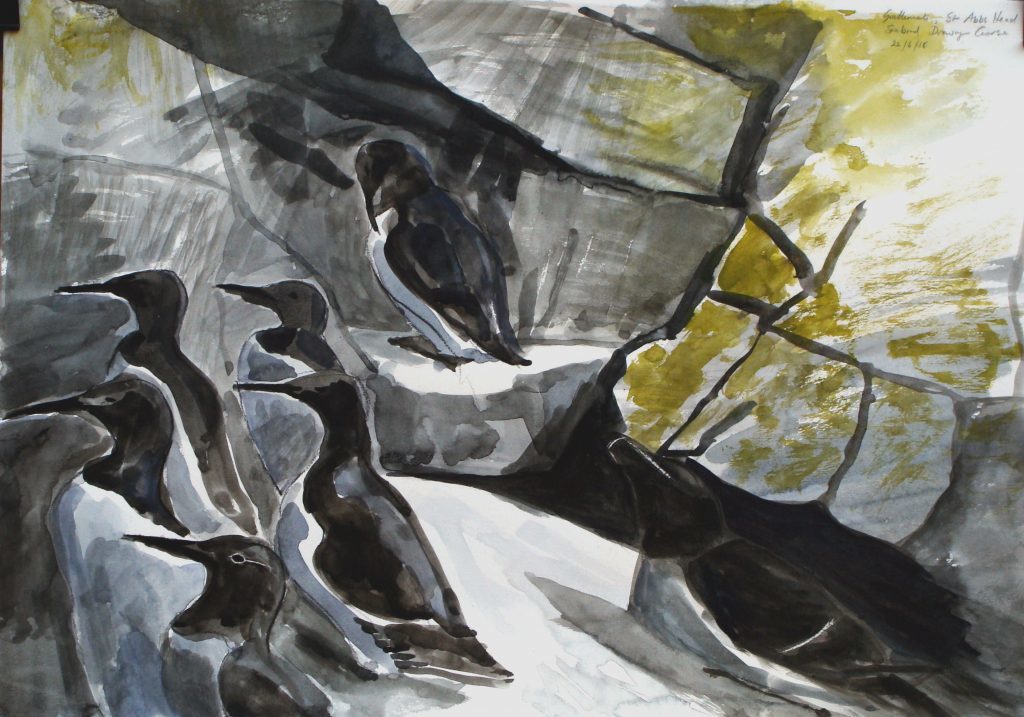 Fieldwork has always been important in my work, but before the course I was aware I had become stuck and even that I had lost abilities that I once had. Fieldwork calls for a specific set of skills: accessing and identifying birds, the logistics of deciding what kit to take, use of optics, strategies to deal with weather conditions etc. These were beyond the scope of my conventional fine art education. As a result, I had rarely met other artists who use fieldwork in their practice and had essentially invented this for myself, working largely in isolation since graduating with inevitable limitations in what I could achieve.
The course really opened my eyes to what is possible in the field. The tutors and the other participants demonstrated to me throughout how much more ambitious I might be. I saw materials used that I would never have imagined taking into the field. I discovered I was able to cope with weather conditions I would not have attempted to work in if left to my own devices. The supportiveness, warmth and enthusiasm of the group helped me to engage with and enjoy the challenges. Everyone was generous with their knowledge, their experience and their encouragement. I was surprised by what I was able to achieve by the end of the week and by how much my thinking about my drawing had changed.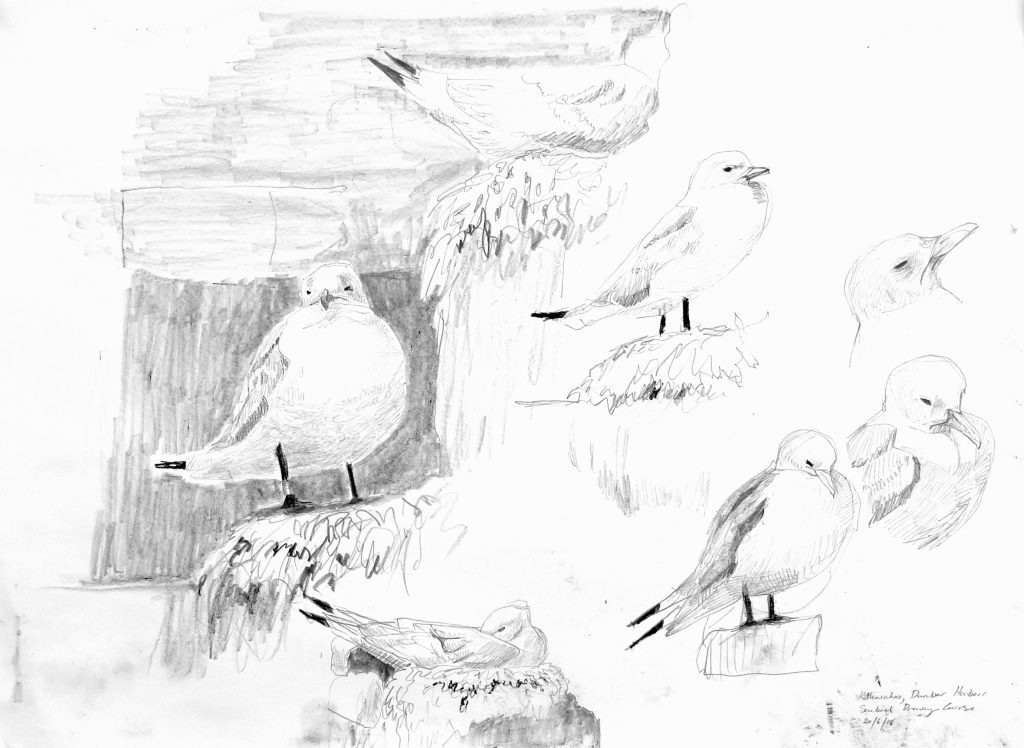 The tutors were inspiring. Each brought different aspects and personalities to the course but their passion and enthusiasm was always apparent. It was obvious that their overriding concern was for everyone to get as much as possible from the week. Despite the large size of the group, they were sensitive to the struggles of each individual. Several times I received just the advice I needed to help me progress, whether it was to try a different approach or to persevere with a drawing I had given up on. There was genuine delight from both tutors and fellow students whenever someone had a breakthrough.
The organisation of the course was excellent both prior to the course and during the week. Everything was made very easy and straightforward and individual needs accommodated, allowing us to concentrate fully on our drawing.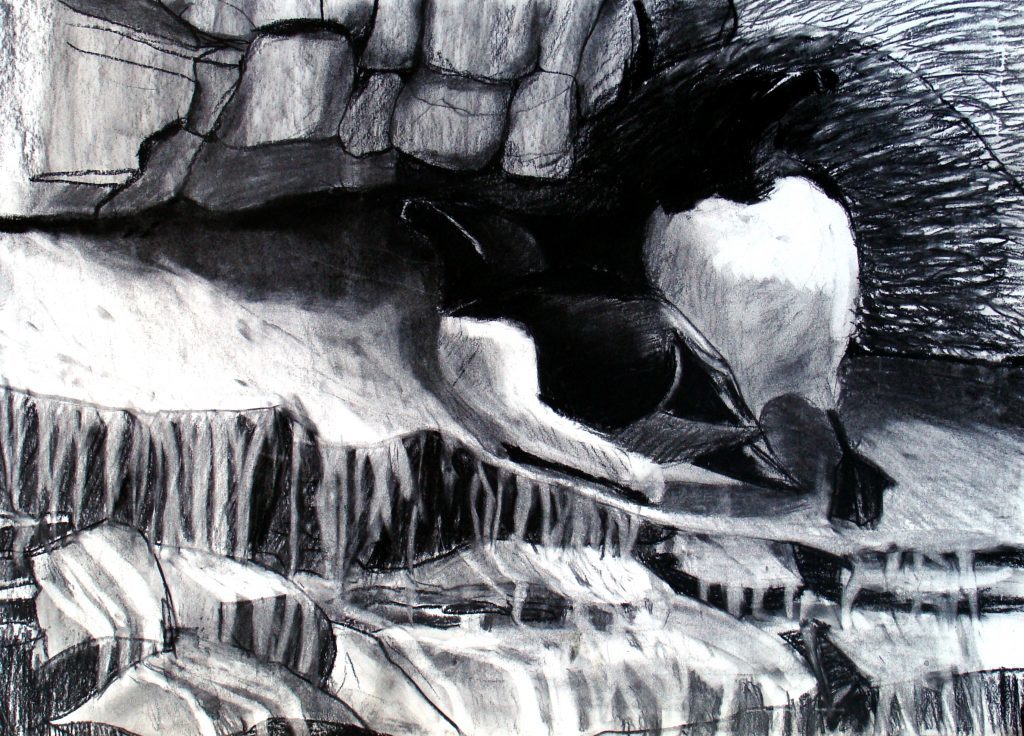 For me, meeting the other artists and tutors was invaluable. I have made new contacts and friendships and discovered for the first time a community of artists who understand and value the importance of working in the field. It was a privilege to work alongside so many lovely and talented people. The week has refreshed my practice and re-engaged me with drawing and looking. New possibilities for ways of working have opened up and I have been given insights into myself and my drawing. I feel excited again about my drawing and about exploring what I have learned. The experience will benefit me far into the future.