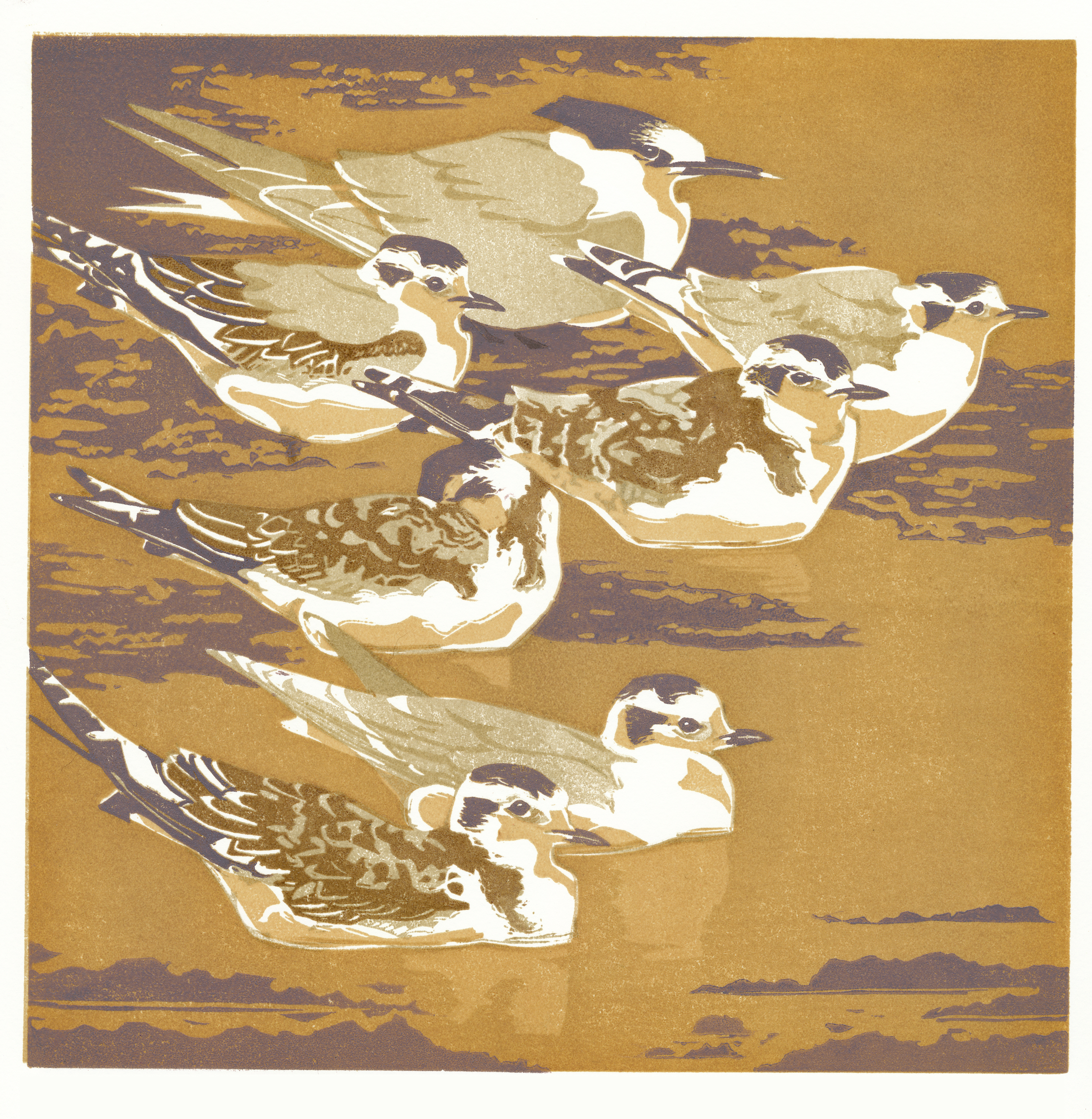 Thelma Sykes
Printmaker Thelma Sykes enjoys birds in wild places, and the rhythm of the gouge on linoleum. Her experience as a field naturalist combines with a passion for print to create expressive images in linocut and woodcut. The repeating patterns within nature are a rich mine of inspiration and underpin the visual counterpoint in her compositions.
Thelma's home is on the English/​Welsh border, where the Dee Estuary is an important influence: not surprisingly, many of her linocuts feature wildfowl or wading birds.
Whilst most of her work comes from her interest in the natural world, Thelma enjoys exhibiting with other printmakers. She has shown in Originals and its predecessor the National Print Exhibition, and was represented in the exhibition of Western printmakers at Chong Qing, China as part of the Millennium International Printmaking Festival.
At the SWLA 2006 exhibition she won the PJC Award for her three-part woodcut and linocut ​"Eiders in Convoy".
Of printmaking she says, ​"Perhaps this is a medium that you do not master — you may work towards a partnership. Then the act of printmaking adds its own alchemy and my image is the better for that.'