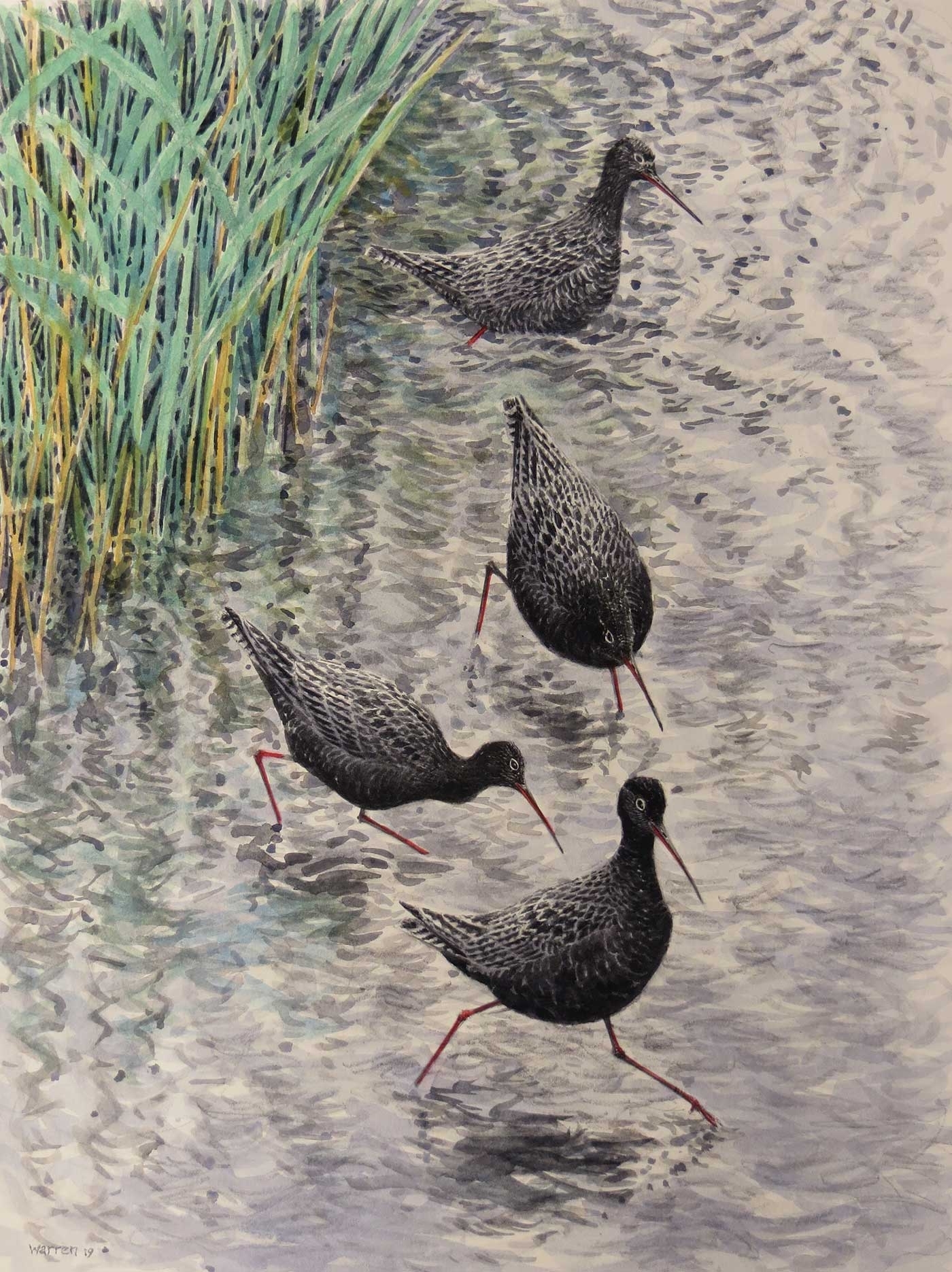 Michael Warren
Michael Warren has been a professional artist for over forty years. He specialises in paintings of birds in their natural habitat. He has lived in Nottinghamshire since 1975. His work has enabled him to travel widely, drawing and studying birds. These journeys have taken him to many European countries, all fifty states of the USA, Micronesia, Peru, Ecuador, Africa and Australia.
Since starting to paint full-time in 1972 he has had numerous one-man exhibitions in England, Scotland, New York, France, Spain and Mallorca. He is president of Nottinghamshire Birdwatchers and a member of the Society of Wildlife Artists (treasurer 1994 — 2014). He belongs to Artists for Nature Foundation, a Netherlands based organisation that uses art to focus on endangered species and habitats.
Michael has contributed to many publications, and has published seven books:
Shorelines
Field Sketches
Langford Lowfields

1989

–

99

Lac du Bourget
Images from Birding
American Birding Sketchbook
Taking Flight
He has designed postage stamps for the British Post Office and the Republic of the Marshall Islands, also many conservation stamps including a series for the National Audubon Society in the USA.
All Michael's paintings are based on field observations with sketches providing the basis for paintings. The paintings are done with watercolour and graphite on Arches or Fabriano paper.