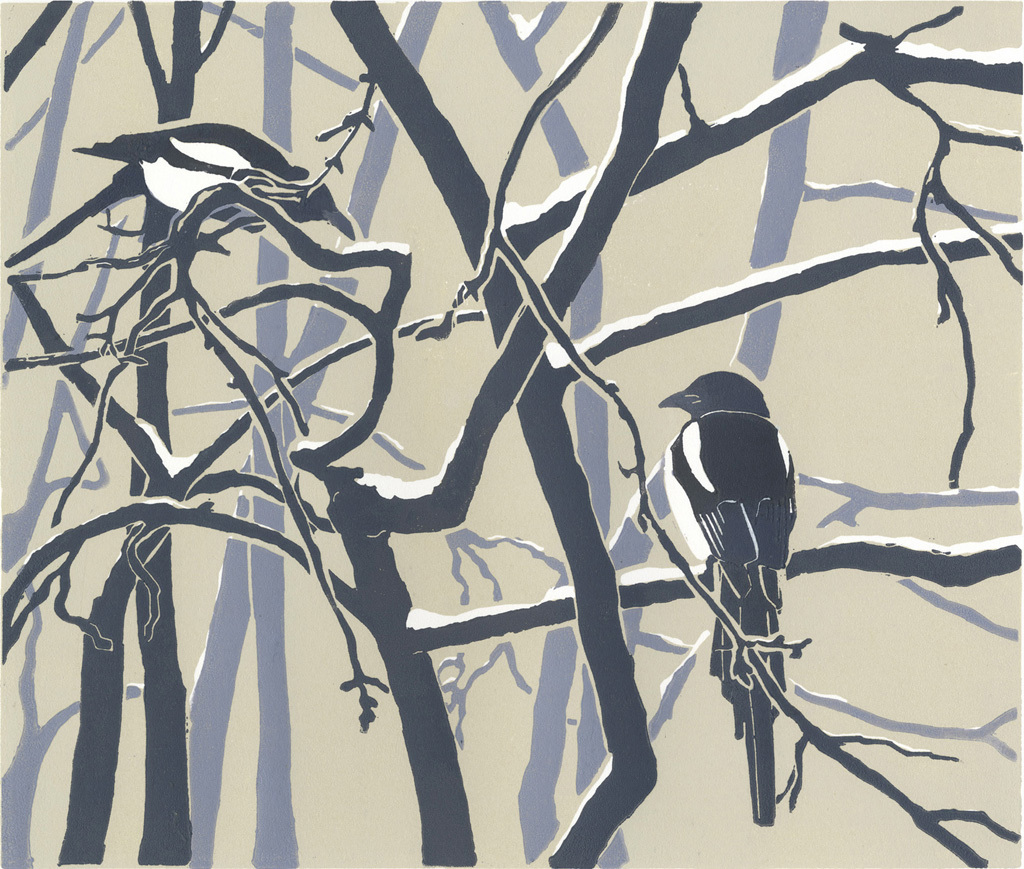 Max Angus
Born in Mortlake, London, 1958. A printmaker working in a small village in Kent and on the north Norfolk coast.
Max Angus linocuts have been exhibited at The Society of Wildlife Artists (SWLA) annual exhibition The Natural Eye and also as part of The Discerning Eye at the Mall Galleries in London. The artwork can also be seen in friendly independent galleries from Kent to Norfolk.

Max Angus is an elected member of the Society of Wildlife Artists (SWLA) and has also been appointed as Treasurer for the Society.

At the SWLA's annual exhibition Max Angus has received the following awards:
The St Cuthbert's Paper Mill Award

The Birds Illustrated Magazine Printmaking Award

The Dry Red Press Award
Linocuts and a few images of the studio have been included within many of the Mascot Media Printmaker publications, and the SWLA publication the Art Book One. The artwork has also been featured in Artist & Illustrator, Kent Life, BBC Wildlife and Birdwatch magazines.

The linocut images have been published as greeting cards by The RSPB, Art Angel Publishers, Orwell Press and The Dry Red Press.