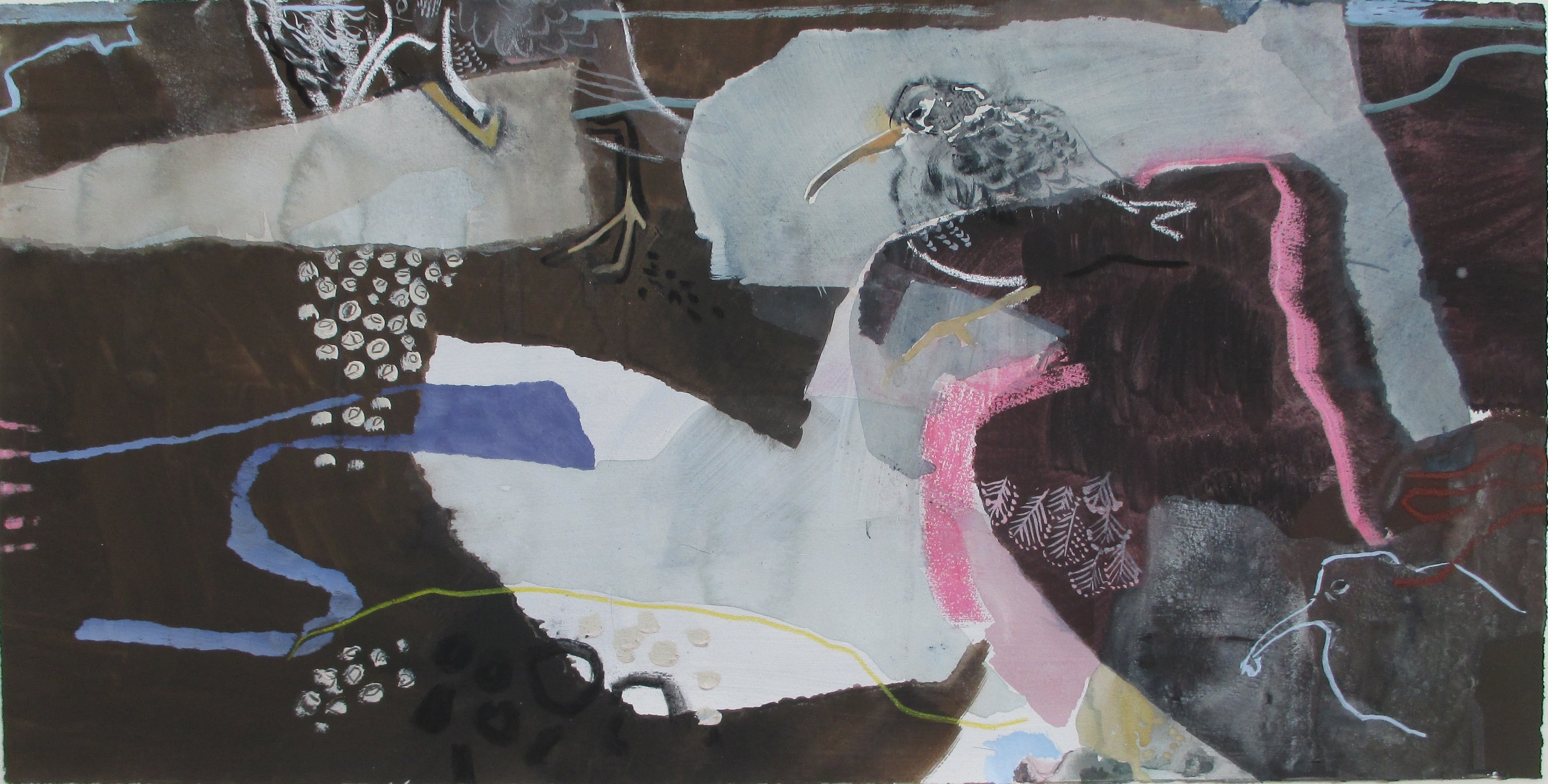 Kim Atkinson
Early years spent on Bardsey Island, where my parents farmed in the mid-sixties, gave me my fascination with nature and my mum gave me the notion to draw it.
Time spent with inspiring friends, working from the landscape and learning about birds, insects, plants — that is an ongoing joy and they are too many to name.
In 1987, graduating from the Royal College with an MA in Natural History Illustration, but yet unable really to make sense of drawing nature, I settled to live on Bardsey for a second time with my now husband Gwydion. Greg Poole spent a season there during that time and we all became friends. His pictorial sense and knowledge of birds inspired me to continue to make them central to my own work.
I was elected to become a member of SWLA in 1992, and joined the Artists for NatureFoundation project in Biebrza, Poland that year, and several others since, such as to Badhavgarh, India, the Tumbes forests of Peru, the Loire estuary. What a great experience and meeting artists from all over the world, whilst hopefully helping habitat conservation.
I have taught on the Bangor Lifelong Learning degree course, as well as workshops for young people and adults; illustrate pamphlets and walking brochures for organisations such as the National Trust, and books such as Tomos o Enlli by Jenni Jones (Gwasg Carreg Gwalch) and Featherpathsby Clyde Holmes, poet (Gwasg Carreg Gwalch).
I paint outside, and usually not far from our home on the coast of Pen Llyn, in the garden which is unkempt and rich in wildlife, as well as close to the sea in search of Porpoises, Turnstones, Purple Sandpipers — or in the water itself with snorkel and waterproof drawing kit.
Studio work is a development of ideas often involving printmaking and monoprinting and mixed media.