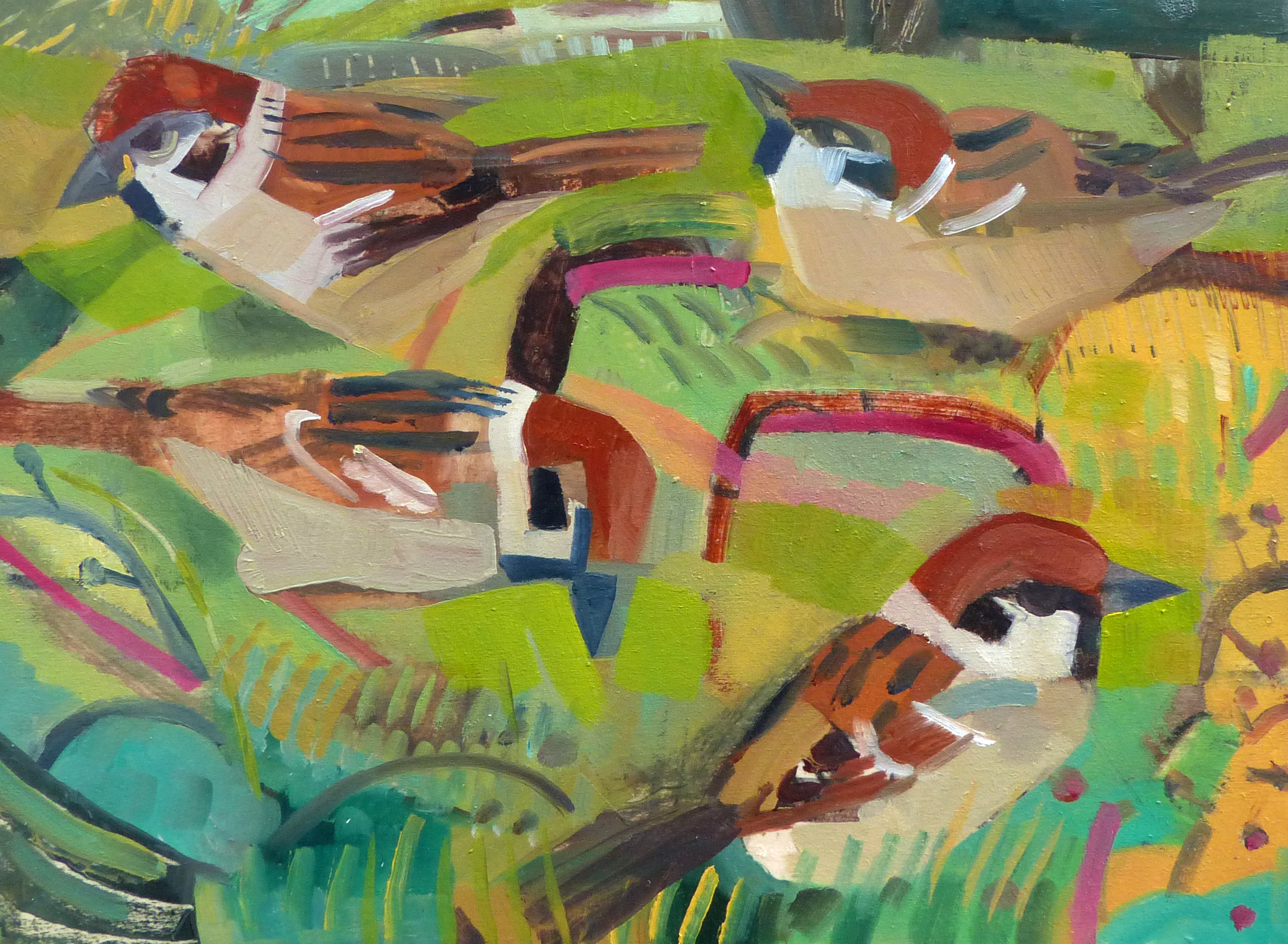 John Foker
John Foker lives in a former mining village in County Durham. He has been a professional member of SWLA since 2015.

Birds are nearly always present in his paintings, but the colours, textures and space that surround them are as important as the birds themselves.
He aims to recreate the atmosphere of a particular place and is interested in the challenge of trying to encapsulate the whole experience of a wildlife encounter rather than a single moment.
Time spent in the field is crucial to the process – observing, absorbing, drawing.
Paintings are then created in the studio often using oil on board. This allows him the freedom to continually change his painting until all the parts reach a fragile equilibrium. As well as using oil on board he uses a variety of other media including lino & woodcut printing, monotype and pastels.
Dimensions vary greatly from postcard–size paintings to three and a half metre long drawings.
John took part in the RSPB/SWLA Wallasea Island Project in 2015.
He won the Artists for Nature Foundation (ANF) Award 2015 and took part in the ANF project trip to the Dead Sea in March 2017. A publication Saving the Dead Sea resulted from this visit.