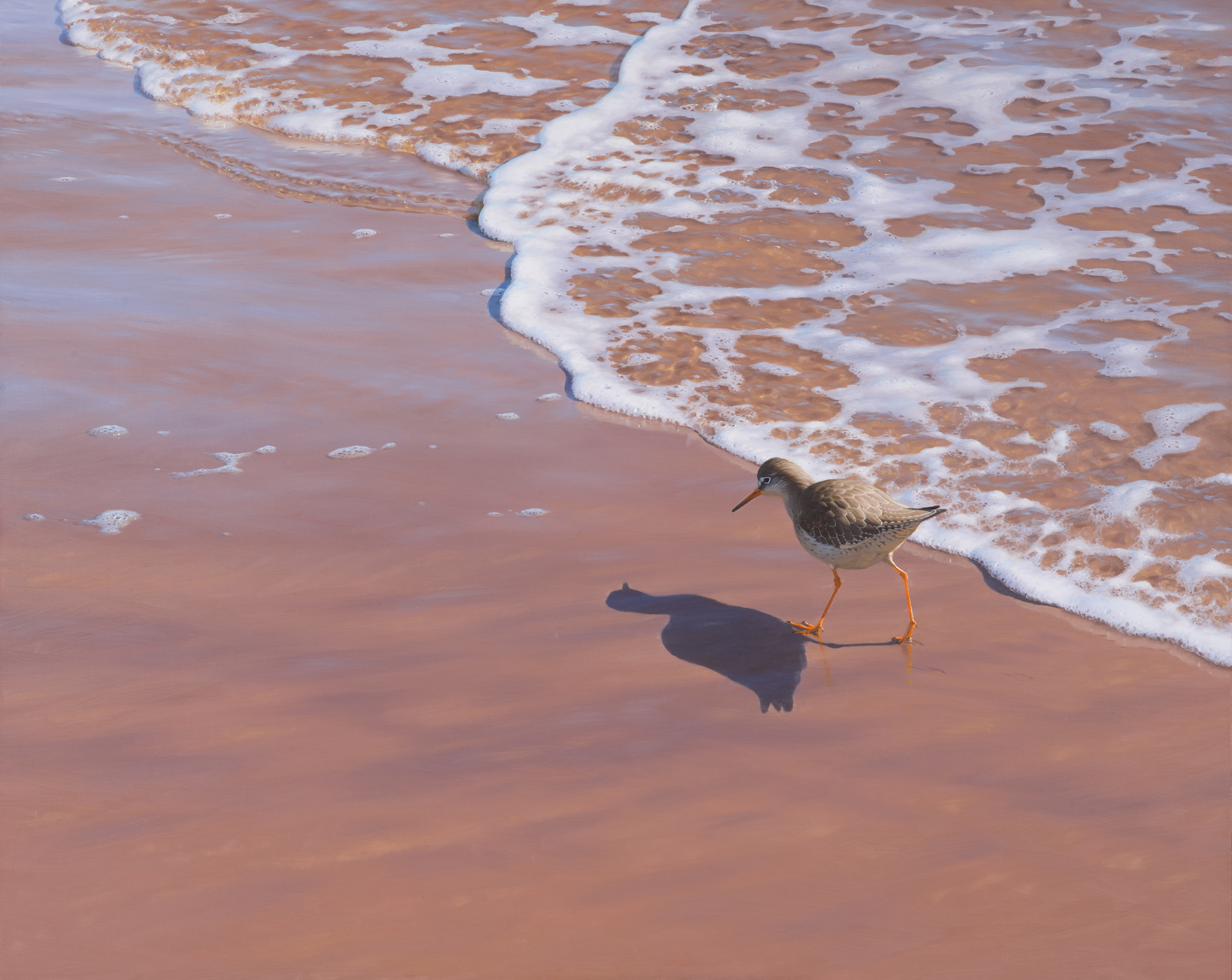 Chris Rose
Chris Rose specialises in paintings of wildlife, particularly birds, within the natural landscape. He has been a member of the Society of Wildlife Artists for over 25 years. Until recently he was secretary of the SWLA and previously served on the board of governors of the Federation of British Artists (FBA).
Working mainly in oils and acrylics his depictions of wildlife are usually inspired by the colours and patterns found in natural landscapes and his realistic paintings are often underpinned by abstract shapes.
His work appears in many books and he has been the subject of numerous magazine articles and is a contributor of articles to the Artist magazine. A book of his paintings, In a Natural Light (Langford Press 2005) was chosen as the Guardian newspaper's ​'Natural History Book of the Year'. He has been the sole illustrator for many books including Robins and Chats (Bloomsbury 2015), Swallows and Martins (Helm1989) and Grebes of the World (Coleman 2003). He has had work in many other publications including the popular RSPB/AA Birds of Britain and Europe and the seminal work Handbook to the Birds of the World (LynxEdicions 1992 – 2013).
Chris has won several awards including the Arts Club Award, British Birds journal's Bird Illustrator of the Year and was twice winner of Birdwatch magazine's Wildlife Artist of the Year. In 2015 he won the Wildlife Trusts Undersea Art Award and appeared on the BBC's Countryfile programme drawing underwater whilst scuba-diving.
He lives in the Scottish Borders.